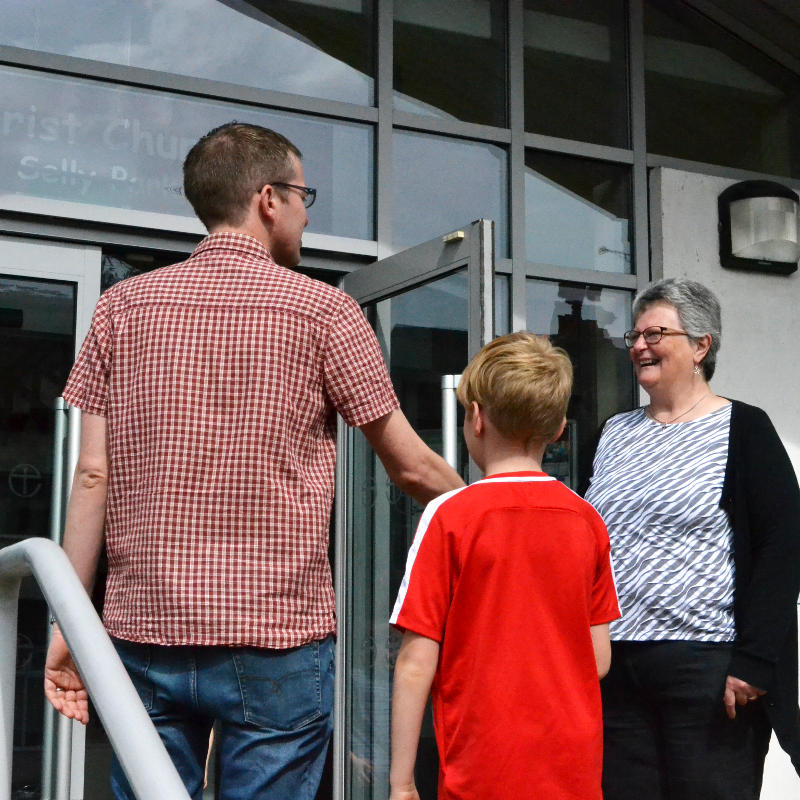 Welcome!
Christ Church is a community of people who are growing in our faith as Christians and seeking to let Jesus transform our lives as we worship and serve together.
We are an Anglican church (even if we don't look much like one), sharing the historic Christian belief that through Jesus our broken relationships - with God and with each other - can be restored.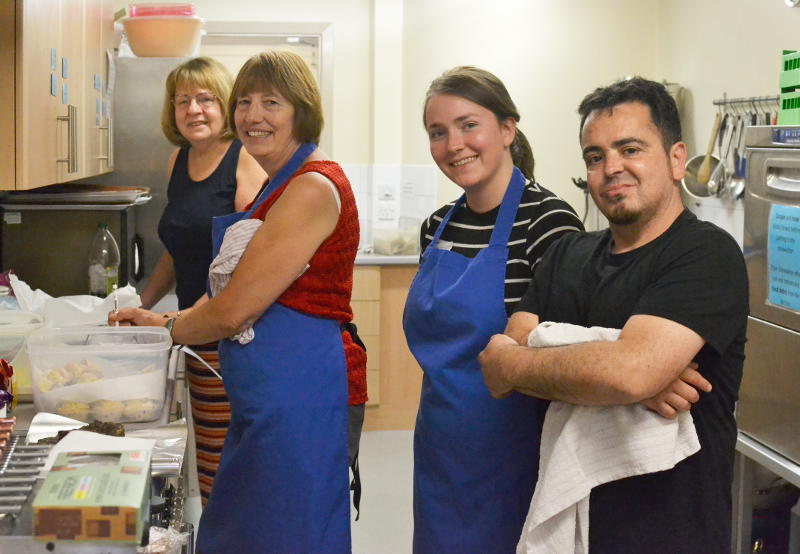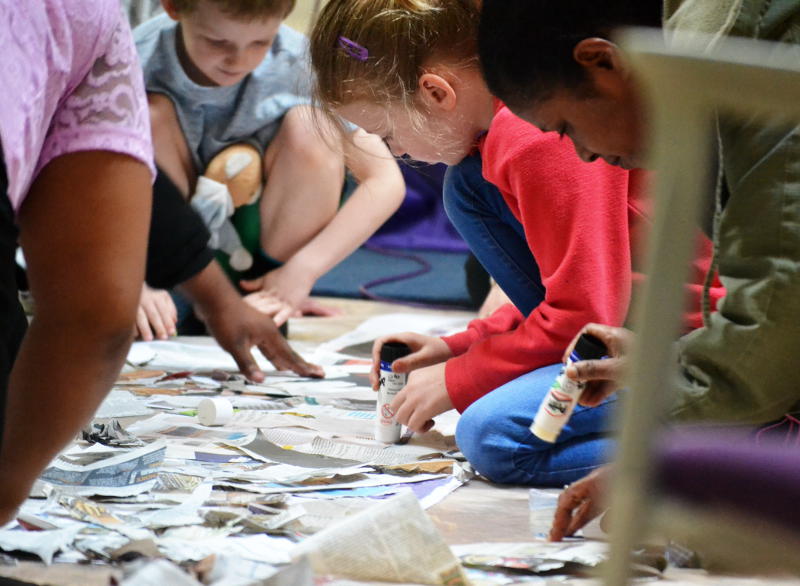 There's more information about us in an introductory booklet in our entrance hall, and you're always welcome to contact us if you have any specific queries.
Ways to meet us
Our Sunday services are informal and, as far as we can make them, accessible to visitors (as are all our events). Also recommended are the monthly Messy Church, which is especially suitable for families, and Coffee Mates on Friday mornings.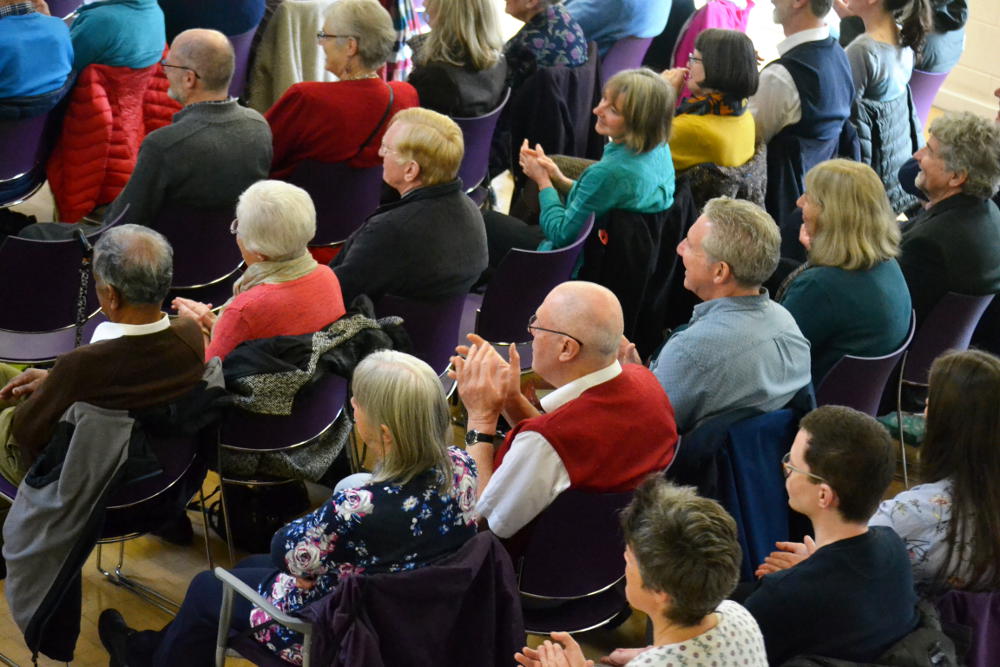 You can also keep in touch with us via our weekly notice sheet and sermon podcast (links on home page) or via our Facebook page.
People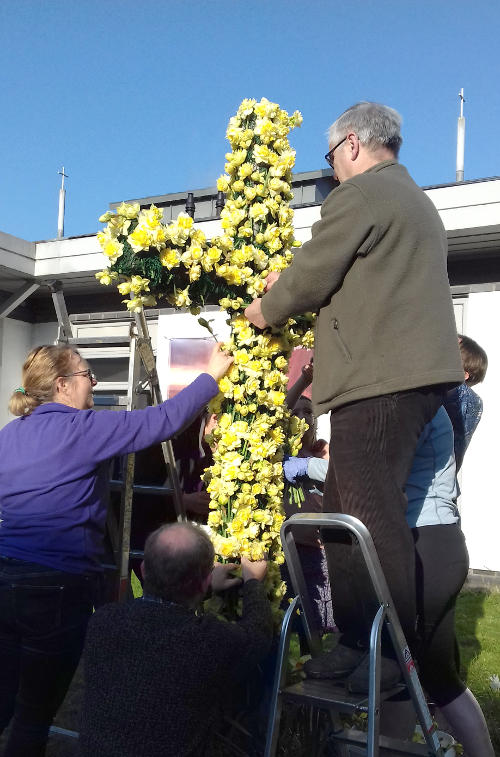 Our former vicar, Geoff Lanham, moved on in July 2019 after 10 years' service at Christ Church.
The Ministry Team is currently managing the running of the church. We are grateful for our lay readers, retired clergy, staff members and others who preach, lead services, manage our facilities and lead in specific areas of church life.
A separate Vacancy Team is leading the process of appointing a new vicar.
More than ever, Christ Church is a place where everyone can be involved. A huge number of volunteers offer their skills to serve in practical ways, many of them in teams which makes the tasks more enjoyable and easier to learn.
Above all, we value people for who they are rather than what they do, and this is a place where friendship and relationship go hand in hand with committed service.
Our story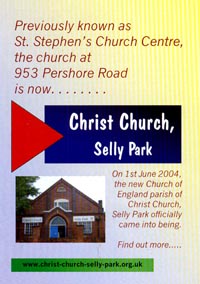 Christ Church dates back to 2008, when our present building was opened. Or possibly to 2004, when it became an independent parish within the Church of England. Maybe to 1977, when regular Sunday services began in the previous building. Or perhaps even to 1928, when that building was opened as a church hall.
Those are some of the key dates, but what really count are the decisions made by people with vision and commitment in former decades, and God working through all that time to bring about the community we know today.
Giving and finance

Christ Church is funded almost entirely by voluntary donations. We see giving of both time and money as part of a whole-life Christian commitment.
For more detail about our finances, pick up a leaflet from the church entrance hall which explains ways in which members can make regular contributions if they wish to.
Policies and procedures
The documents listed below are all available for download in PDF format.
Privacy Notice (May 2018)
How we collect and process personal data (GDPR compliant)
Room hire policy (March 2018)
Safeguarding policy (March 2017)
How we protect vulnerable adults and children