Fun and fundraising
Can you name all the African countries through which the equator passes? If you can, you might have been to one of the fundraising quizzes hosted at Christ Church which has raised several thousand pounds for Amani. That was one of the tougher questions!
Our members have also raised funds for Amani through entries in the Great Birmingham Run and, best of all, by signing up as regular supporters.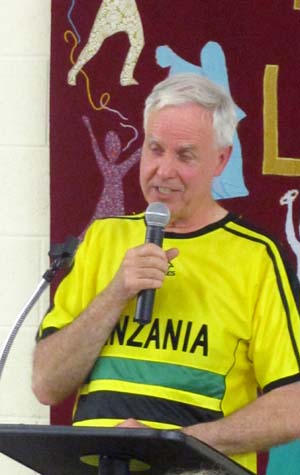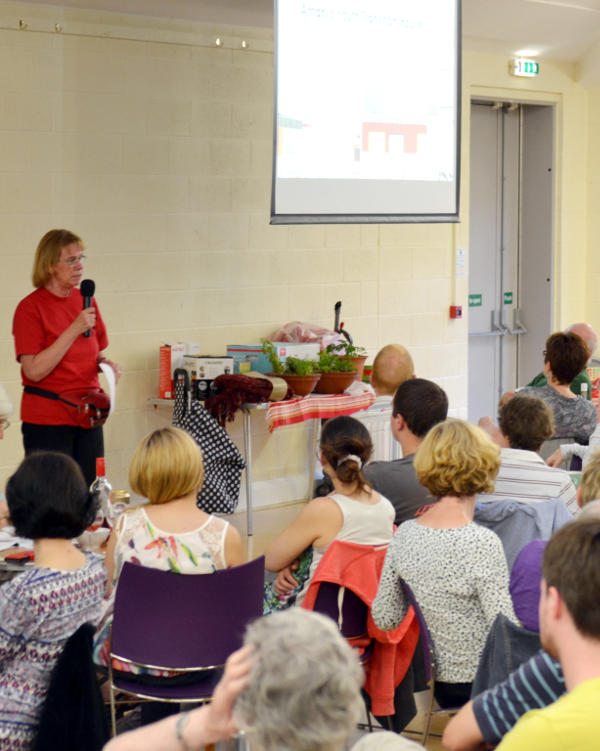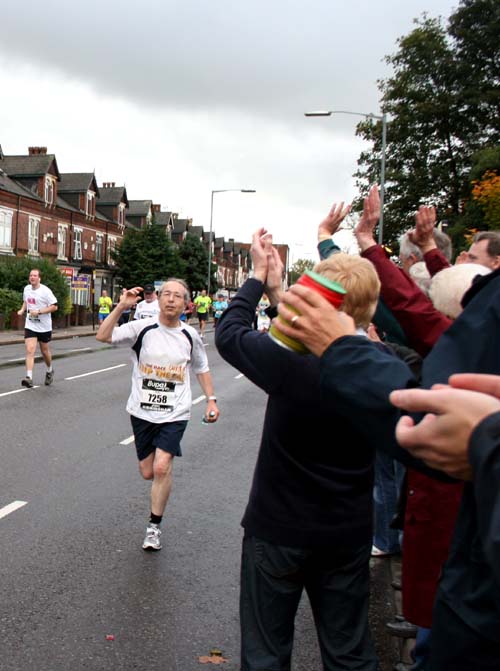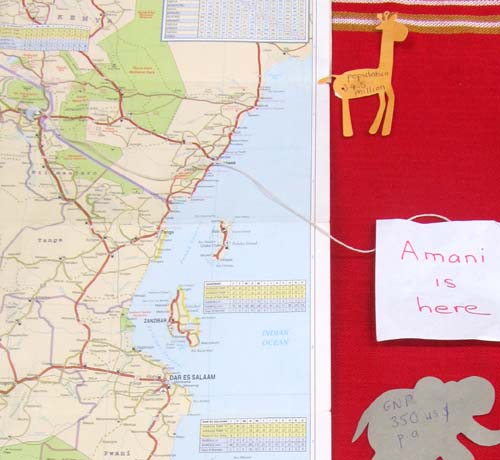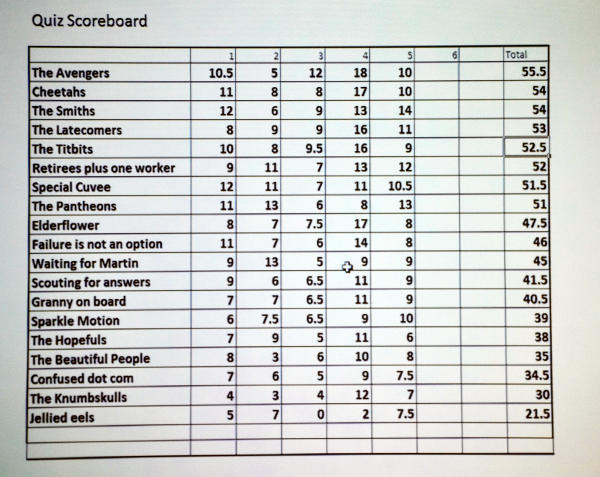 Learning about life on the streets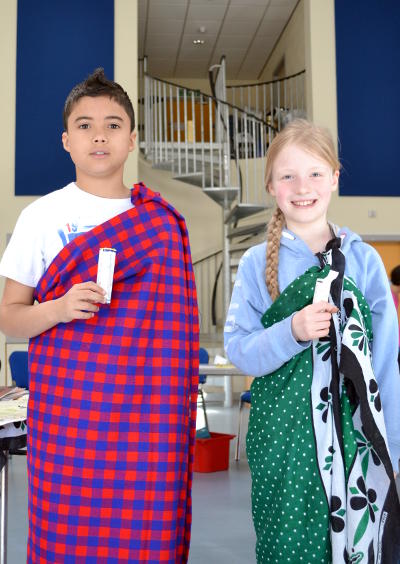 1 Smarties tube full of 20p coins would buy a school uniform to allow a child to attend school
2 tubes would buy sheets and a blanket for a child rescued from the streets
Some more Smarties tubes were given out to adult members of the church so that they could join in too... and a congregational lunch held the same day raised £156 for Amani.
Our children's groups had a special session to find out about life for street children in Tanzania and how the Amani Children's Home works to rescue and support them.
As a way of doing something positive for Lent, the children decided to take some practical action. Each of them took a Smarties tube to fill with 20p coins to be collected at Easter and the money donated to Amani. The tubes had to be emptied of the original contents first... that's the easy bit.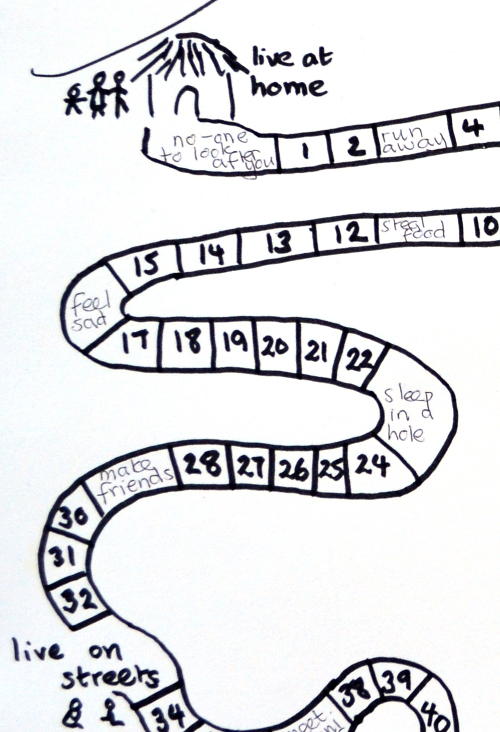 "Street children deserve a future"
That was the message from Meindert, the Executive Director of Amani Children's Home, as he described how the organisation he leads works to provide a future for some of the world's most vulnerable children.
Meindert was speaking at a "hunger lunch" which raised over £1000 for Amani. He was visiting Christ Church on a tour of supporters' groups in several countries.
Meindert described 4 "pillars" of Amani's work:
Social workers who go out and build trust with children on the streets
A drop-in centre providing one-to-one counselling
The Home itself, providing safety, food, health and accelerated education
Family reunification, whenever this is possible
Earlier, during the morning service Meindert spoke to thank us for our collective support and also to give some examples of how Amani is transforming lives. You can hear what he said here:
4 MB, 9 minutes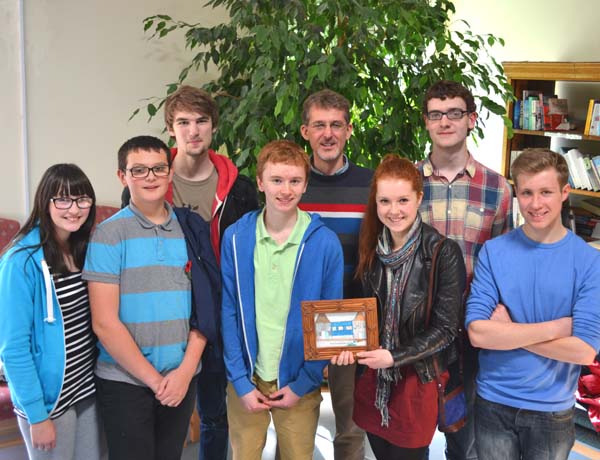 "To have a group of people far away believing in what we are doing is a great, great support"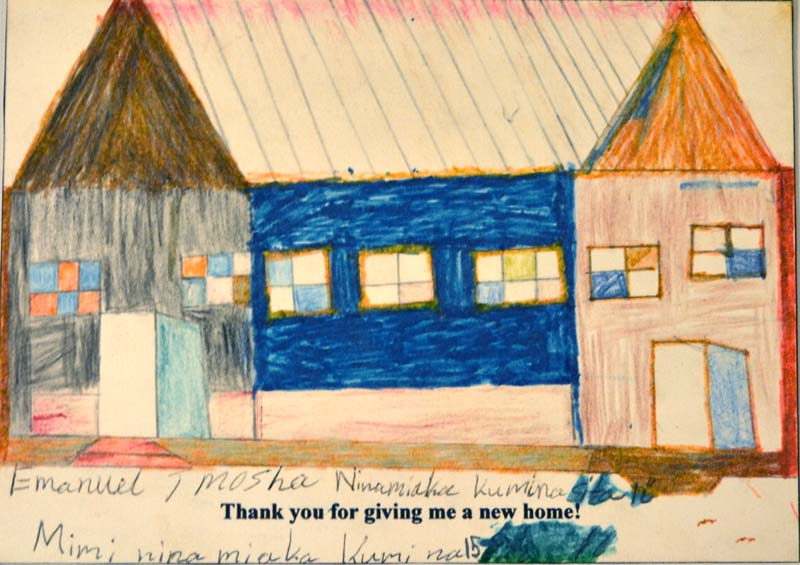 "The strength of Amani is in the individual love and care that we have for each of these children"
Youth Encounter visit
A group of young people from Christ Church visited Amani during their Youth Encounter trip to Kenya and Tanzania in summer 2013.
They toured the site and learned how Amani reaches out to the hundreds of children who are thought to be living on the streets in Moshi. Local Tanzanian workers try to build trust with the children and reunite them with their families if possible, and invite them to be cared for at Amani if not.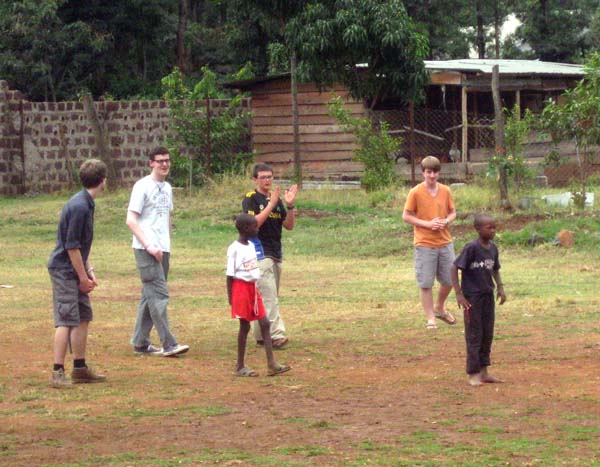 "The children had so little but they were still so positive and amazing to be around"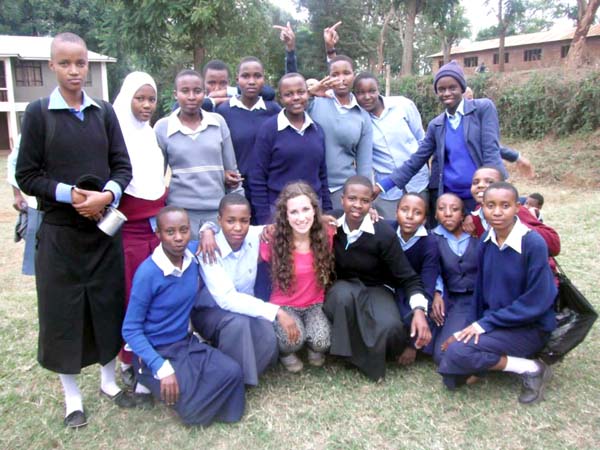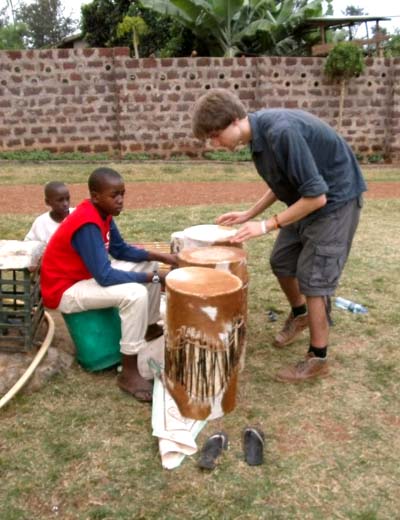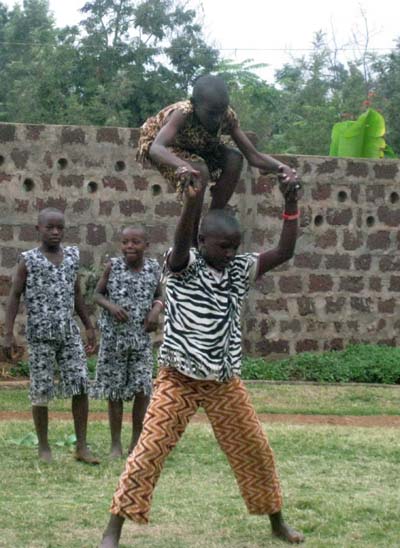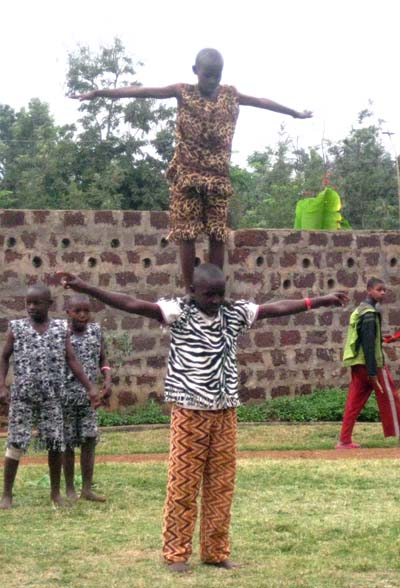 My story: Cathie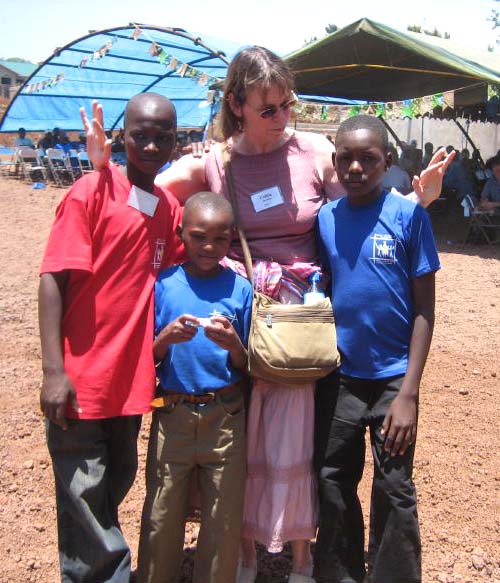 "I know the stories of some of the children and see a project that really does what it says - transforms lives"
Cathie is now a trustee of Friends of Amani UK, one of a network of charities around the world which supports Amani.
When I first visited Amani in 2002, it was housed in a 3 bedroomed bungalow. I was helping some students decorate a bedroom which was shared by 42 boys. The boys did a lot of the painting themselves, having great fun using their bare hands. It was hard to believe that they had been rescued from the streets or from lives of abuse.
I've made many more visits since then, and have got to know and trust the people running the project as it has developed. I remember walking round the sloping field discussing the plans for the new building, going to the opening ceremony, joining in a day trip up the flanks of Kilimanjaro with the kids and swimming in an icy waterfall with them.