Bible reading resources
Getting the big picture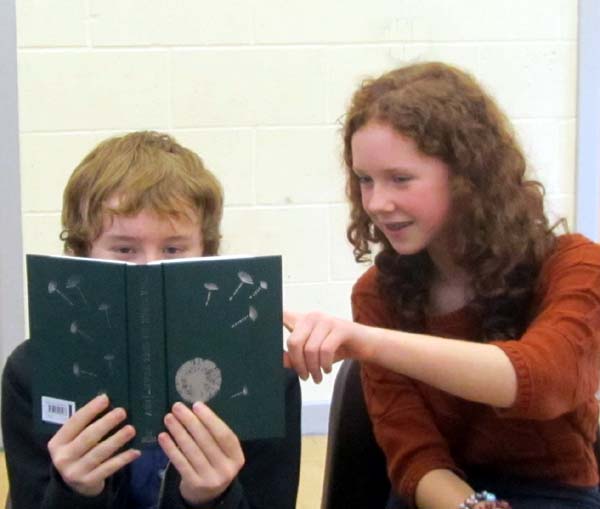 2011 marked the 400th anniversary of the publication of the Authorised (King James) translation to promote Bible reading. Along with many other churches we encouraged our members to start reading the whole of the Bible in that year. We also wanted to follow the example of many of our younger members who had taken up the challenge several months earlier at Soul Survivor.
Reading and studying the Bible is a great thing to do at any time, and this page lists some resources - mainly online - to help us to do this.
"Reading the whole Bible gives a sense of perspective - how all the individual stories fit together"
Reading the Bible online
Both sites allow the whole Bible to be read or searched in a variety of translations, and offer commentaries and other resources.
Both the above sites offer the New International Version (NIV), which is the translation used for public readings in Christ Church. Christian bookshops stock a range of modern English translations.
A site created specifically for users with vision disabilities.
Daily Bible readings with devotional notes.
"I was surprised at the relevance of a book that was written such a very long time ago"
The Bible in audio
Each chapter of the Bible from BibleGateway.com. There is a choice of readers (and accents!) but you have to be online to listen.
Bible.is allows up to 3 complete Bible versions to be downloaded. Requires setting up an account, which is free.
"It's hard to relate to books like Leviticus where the context was so different to today"
Bible reading plans
Read the whole Bible, the New Testament or selected passages in a systematic way. A whole Bible plan typically covers about 4 chapters a day (depending on length), chosen to provide variety in what is being read.
"Reading it over a year means it doesn't seem like too much each day"
Phone and tablet apps
Some of the websites listed on this page offer companion apps for iOS and Android.
Bible Tech: this article from Christianity magazine (November 2015) lists many Bible reading apps, plus prayer resources and games
3-Minute Retreat provides a short time of prayer and reflection each day
"Reading a section every day helps me to stop saying, 'God can wait till tomorrow'"