On the edge of Tarija, just a few hundred metres separate the First World from the Third. The road becomes bumpy and soon is completely unmade, and the shops and houses give way to shacks. At the time of our visit the ground was bone dry and covered in dust; in the rainy season it must be extremely muddy.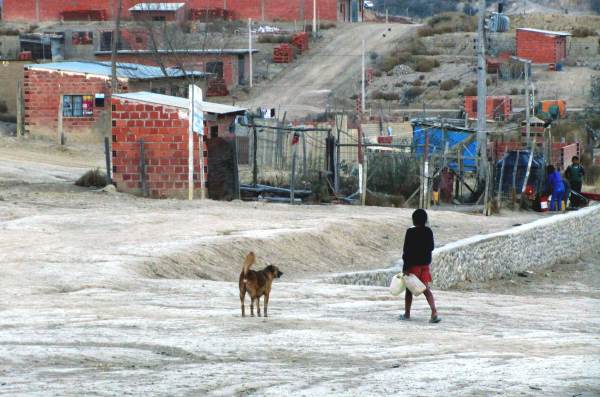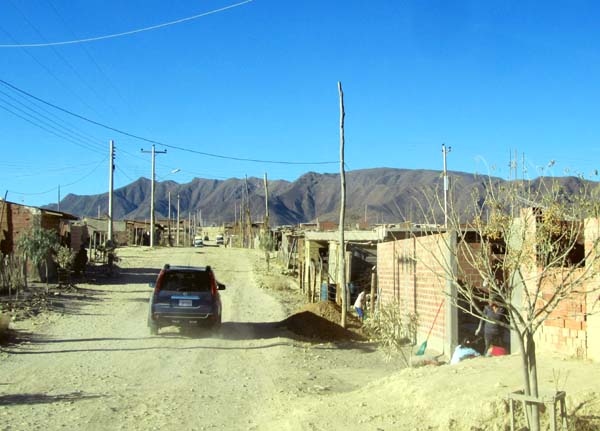 After driving for a quarter of an hour we turned off the road and stopped next to two brick-built shacks. The smaller one is the Iglesia Santa Cruz, led by a pastor always known as Lito. Next to it is a larger building, with no floor and windows open to the sky, used for the church's children's activities.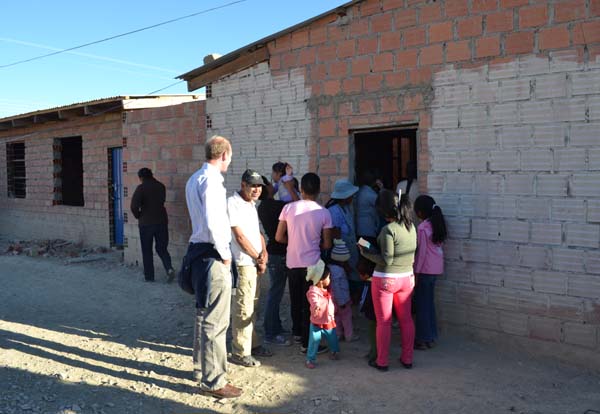 Everyone crammed into the church, with the children sitting at the front, for some lively worship songs. Just before the sermon - delivered by Maurice - the children left, taking their little chairs next door.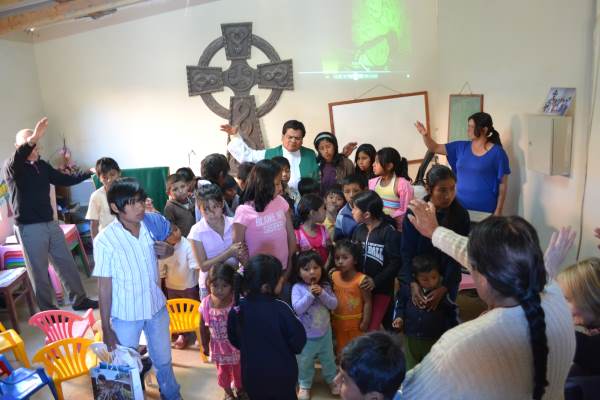 The children's activities were led by Lito's wife, Gladys, with some other helpers. Back in the church, the service continued, with dogs and children wandering in and out all the time.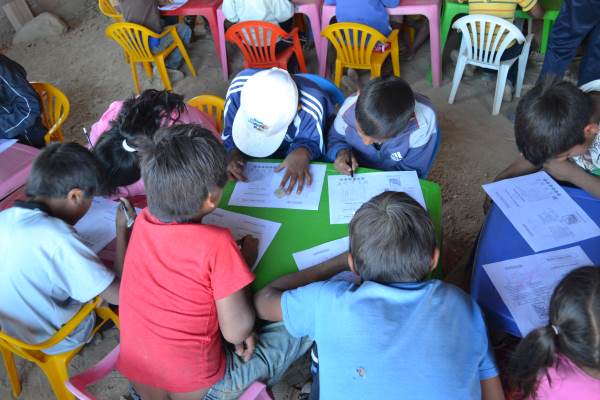 At the end of the service the children were given bread and milk as usual. But there was something extra this time: in the back of a truck we had brought a whole chicken for each family, and also - thanks to the funds donated by Christ Church members - a bag of food and household items for each child. (Actually the number we had brought - 40 - was not quite enough; those who missed out this time will get a pack next week.)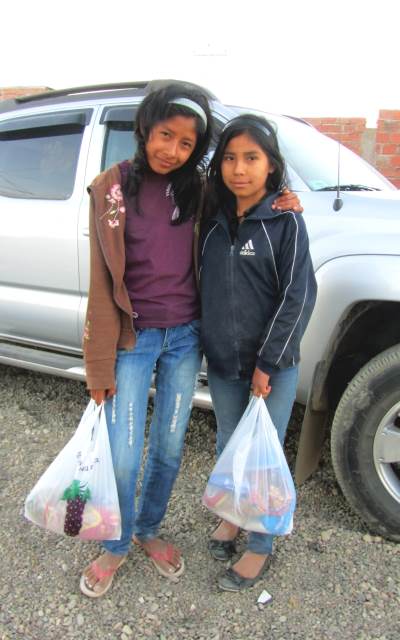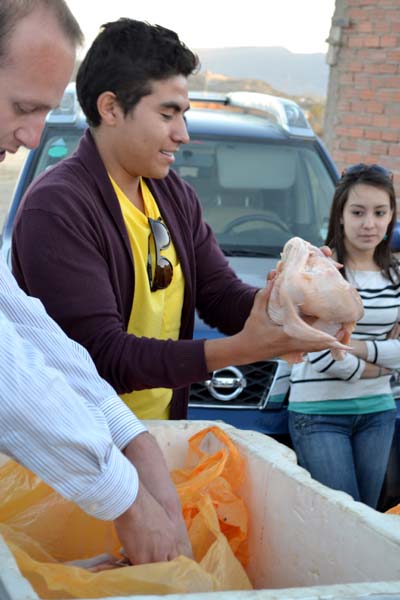 This is an extraordinary church led by remarkable people. This experience has given us a lot to reflect on over the next couple of days.