Hola!
Our weekend got off to an early start as we went to visit a squatter community on the edge of the city. We joined members of the church in handing out breakfast to many poor children and their families. We were also able to give them some of our England pencils, which they loved! It was shocking to see the corrugated iron shacks which they call home, but we were blessed by their smiles and joy in the midst of the poverty. We were also able to pray with several adults who were sick. We were really encouraged to hear that the church is planning to increase its outreach in this area on Sunday mornings.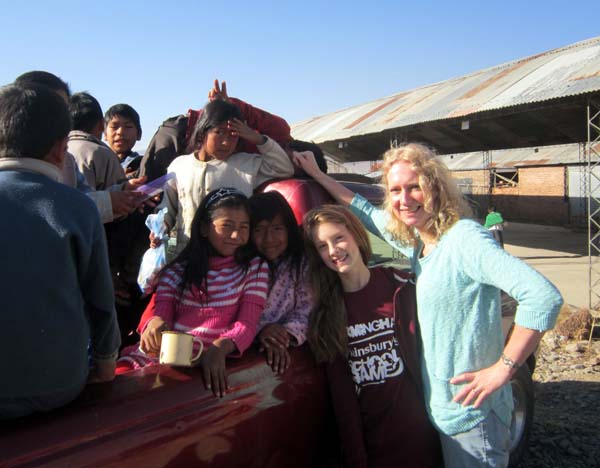 We went straight back to the playground and spent the rest of the morning painting the play equipment, helped by several members of the church. It was great fun working together and seeing the playground being transformed in such a short space of time.
After finally managing to clean the paint off ourselves we were able to have some rest time back at Tammy's guest house. Some of us went on a hike to a waterfall in the mountains with Tammy's two dogs - we are happy to report it was a bonding experience with the dogs despite our earlier fears about their playful nature!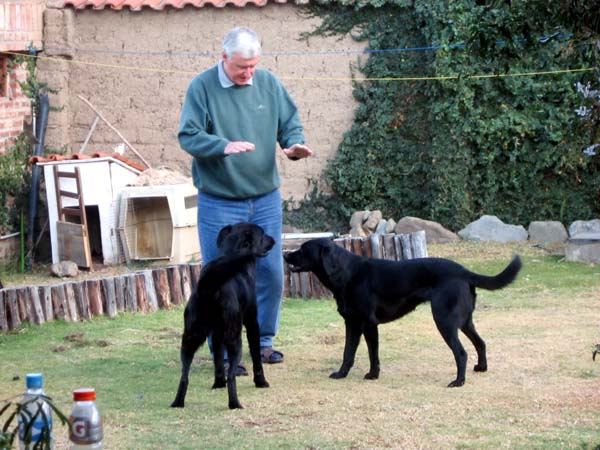 The evening consisted of the second evangelism training session at La Trinidad. It was encouraging to hear that following on from the first session, one lady had gone home and shared her testimony already. It was also really encouraging that today (Sunday) her husband came to church for the first time to see her in the worship band. Geoff and Chris shared some great tips on sharing the gospel and the evening finished with a time of prayer to empower people to go and share the Good News. It was exciting to see how the Holy Spirit was giving people confidence to evangelize and taking away fear.
This morning, after being filled up with omelettes, we attended the service at La Trinidad. We really enjoyed the worship and style of service. Chris preached and Geoff donned his robes to lead communion in Spanish! Following the service, we prayed for members of the congregation, including some people who had responded to words given out by Geoff. Our hearts went out to people's requests for prayer and we long for God to answer them. Some members of the congregation who had been to the evangelism training joined us in praying for church members. One lady was thrilled that God was using her in this way - she had previously felt that she wasn't good at this kind of thing before.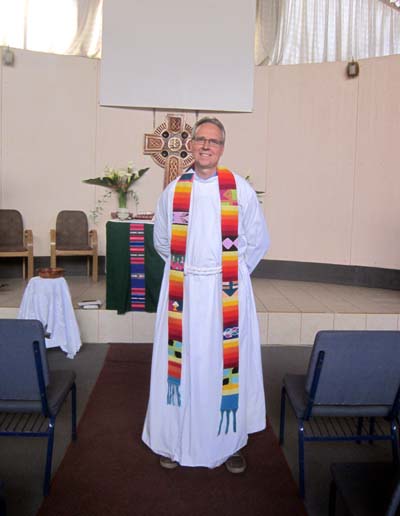 We've really enjoyed the rest of our Sunday, being treated to an amazing lunch in a beautiful garden setting by a top Bolivian chef who has cooked for A-list celebrities! All in all it's been a fantastic weekend and we're looking forward to a busy next few days finishing the playground and holding the evangelistic BBQ - please pray that people come and members of the congregation are empowered to share their faith - gracias!