We may be in a different continent and using a different language, but nothing unites Christians more than worship. The Sunday morning service at Walter Barrientos' church was a wonderful experience. The colour and light of the building just added to it all.
We already knew that we have so much in common with members of Cristo Redentor and the style of the service and the genuine worship confirmed this. We didn't need to know all the songs to recognise that God was present in the hearts of everyone who joined in.
Some of the team had particular involvement in the service. Maurice had the most important rôle as he preached on the Lord's Prayer. Maurice also passed on greetings from other Birmingham churches who are supporting this venture.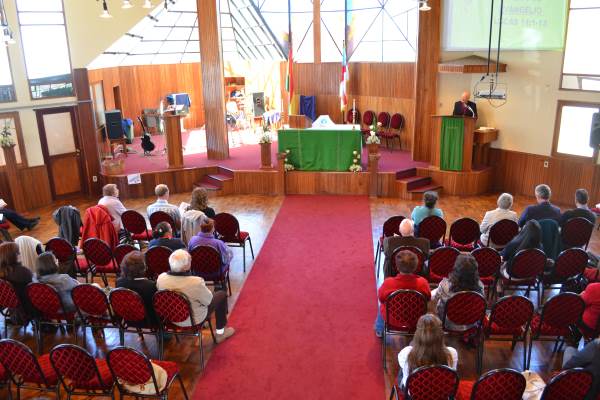 Some team members prayed for individuals during Communion, and some pictures and words from God were shared with people who requested prayer.
The familiar elements of a Communion service were there, and the sharing of the Peace was an extended time of exchanging greetings between people of different nations and languages. Beccy fulfilled a lifelong ambition by helping with the distribution of Communion.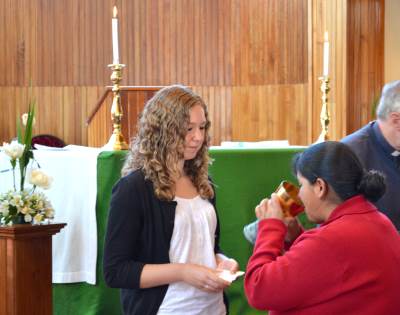 The musicians did a great job of leading worship, using songs in a variety of styles. It was good to talk to them and compare experiences of how we use music in our different churches.