The whole Tarija team was in action as the church of Jesús el Buen Pastor held a day of prayer and renewal. The men and women went to different venues. First, Margaret and Miriam report on the women's retreat...
30 women attended a day away to share fun, laughter and deep concerns, and to pray, in the countryside outside Tarija on a cloudless day. There was discussion in small groups, worship and singing karaoke style, and talks from the front.
One of the most meaningful parts of the day was when women handed personal issues over to God by writing them down and burning them. This brought a real sense of freedom.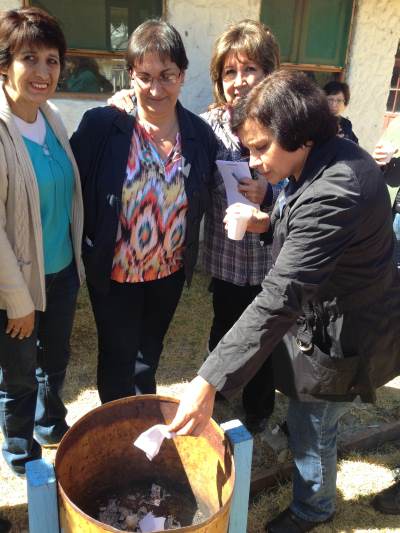 After sharing some personal stories we led prayer in small groups and for individuals, covering some deep family and health issues. One woman said that she was full of joy after being prayed for. Many others thanked us for coming.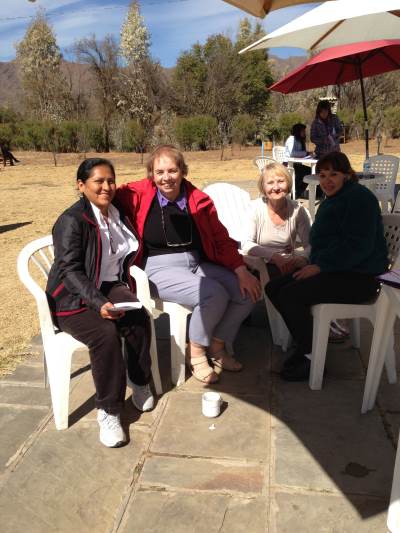 Meanwhile, the men gathered at another beautiful countryside venue. We followed the same programme as the women, based mainly on selected passages in Ephesians and applying these especially to family relationships. Although we didn't set fire to anything, the equivalent session led by Matt on putting off the old self had a big impact - so much so that one of the participants, Oscar, gave Matt his Bolivia Marathon sports jacket.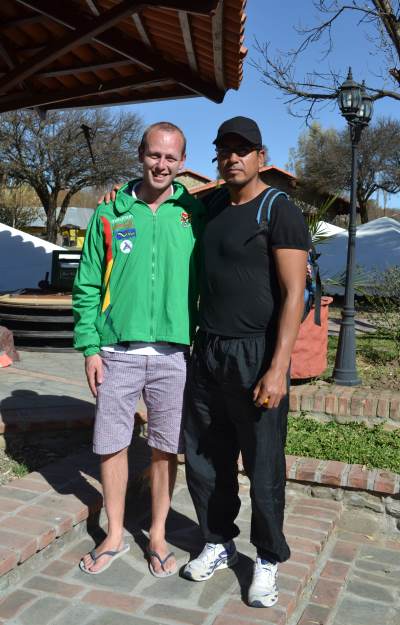 You didn't have to speak the language to recognise that something was happening as many of the men told their stories and spoke about their hurts. It was clear that God had worked in their lives in the past and was continuing to do so as the day progressed.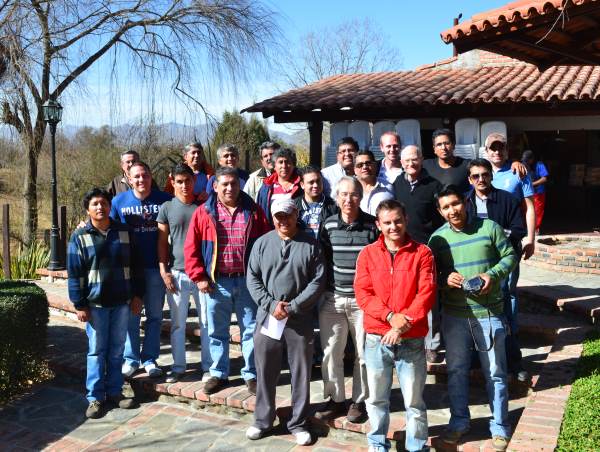 Matt had still more work to do as he led a youth session early in the evening. After some games (just how many does Matt know?) and sounding out the group, the discussion centred on the things that bring real satisfaction in life.
It was as good a day as we could have hoped for. It's been a privilege to build relationships with the members and friends of this church and share their joys and concerns in the presence of God.