Emily reports on a project that is close to her heart...
On Thursday Matt, Beccy and I went on a visit to El Alfarero (The Potter), a centre for students in the heart of student land in Santa Cruz. There are over 100,000 students studying at the State and Private universities in the city and it was so exciting to see this incredible newly opened centre that seeks to cater for the specific needs of students.
We're learning that student life is quite different here compared to the UK. Students are often very poor and live alone in very small rooms. The aim of El Alfarero is to provide practical help but also to be a welcoming community in which students can come, have space, relax and make friends, as well as have opportunity to explore faith.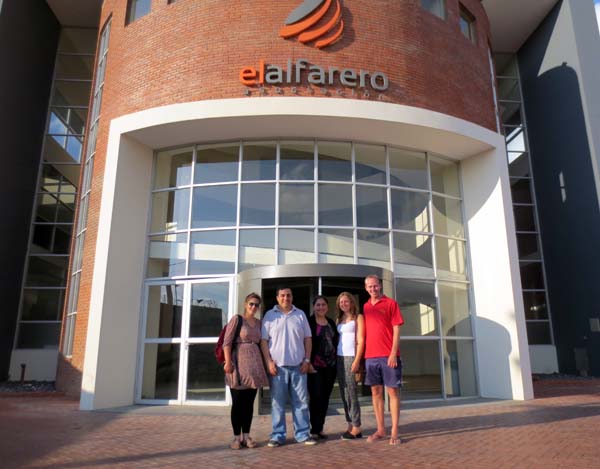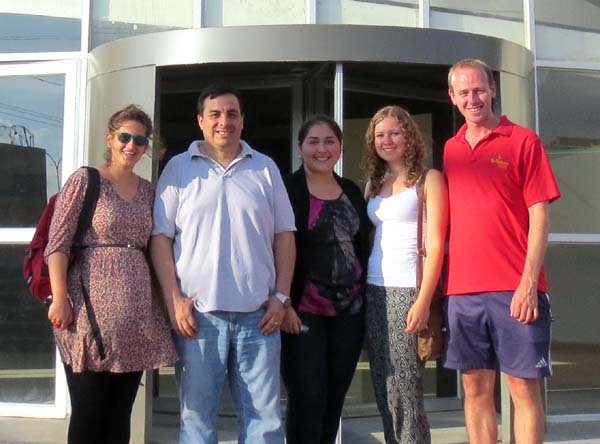 We were shown around the building by some of the Bolivian staff working at the centre. It was inspiring to hear their vision and passion for the project. There is a day care centre for small children. We were shocked to hear that 60% of female university students get pregnant during university and as a result many have to drop out. There is a counselling service for students, offering counselling from a Christian perspective. There are various meeting rooms for small group discipleship, two kitchens and also a library that stocks Christian books for students to borrow on relevant topics.
I was also really excited to see a great looking coffee shop under construction in the centre. The centre is trying to raise the final finances to get the coffee shop completed and open. The idea is that it will be open every night as a place where students can have space and hang out. It will also provide a setting for evangelistic talks and discussions to take place. The coffee shop will be run by a team of volunteers from local churches, as well as students.
The vision is that El Alferero will be a context in which life-on-life discipleship takes place and a place that acts as a bridge between the student community and the local churches. As someone who is involved in student ministry in the UK, I found visiting this centre incredibly thrilling! Part of me wishes I could stick around and get involved in what God is doing amongst the student community here in Bolivia! This is cutting edge stuff!