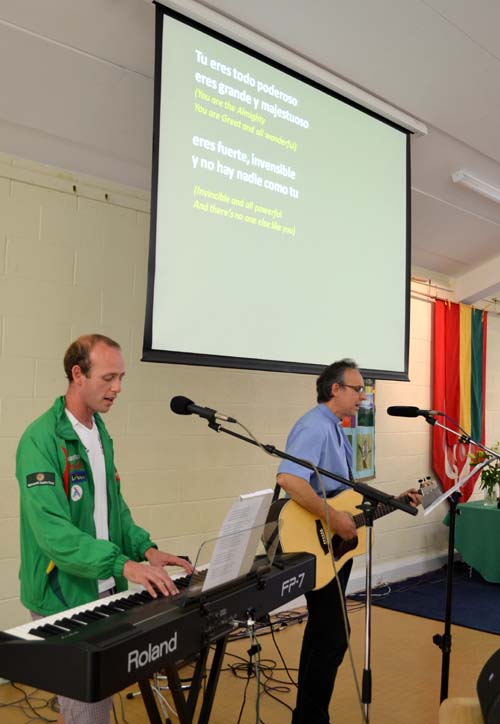 In a special morning service we did our best to describe to the Christ Church congregation something of what we experienced in Bolivia. We demonstrated the choreographed flag dancing we saw in Santa Cruz, held hands for the Lord's Prayer as is the custom in Bolivia, and shared the Peace in a slightly more Latin American style than most of us are used to.
We used much of the time to speak about various aspects of the visit: the work with children from disadvantaged backgrounds, outreach projects such as the Cochabamba playground restoration, the wonderful hospitality we encountered among the churches and so much more. An edited recording of what we said can be downloaded from our sermons page.
Something that particularly impressed us in Bolivia was the willingness of Christians to request prayer not just for the big things but for every part of life. We invited Christ Church members to come forward for prayer at the end of this service and were encouraged that many did so.