With the Bolivian pastors spending time together as part of their conference, it was up to our team - with a lot of local help - to lead the second of the services of prayer for healing in Cristo Luz del Mundo. Maurice led the service, with Alfredo Cooper - still with us from Chile - preaching. Some team members managed to get involved in other ways too...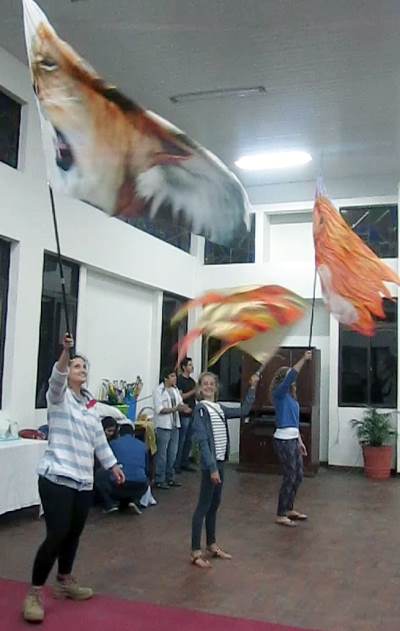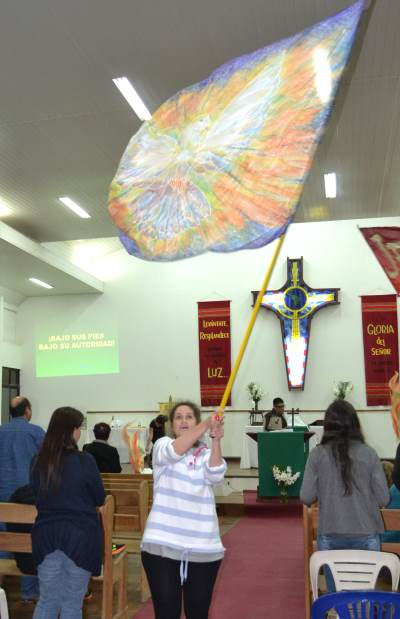 We learned that some evangelical churches in Bolivia use flags as part of their worship, but Cristo Luz del Mundo is the only Anglican church to do it. Michelle Samuel, wife of Bishop Raphael, made the first flags. The height of the Christ Church ceiling has suddenly become of interest to some of us.
Emily spoke in the service about the healing we witnessed in La Paz two weeks ago, and Geoff told the story of a Christ Church member whose shoulder was healed after prayer. Lots of people were prayed for, and once again we don't know the outcome or what effect these prayers will have. But we have seen enough of God at work in our time here to be confident that prayer makes a difference.