One of the most important activities of Cristo Redentor church is their Saturday morning outreach to children. We learned that some of these children, who live in the poorer outskirts of La Paz, walk for up to an hour to get there. They are provided with breakfast, Bible teaching and games.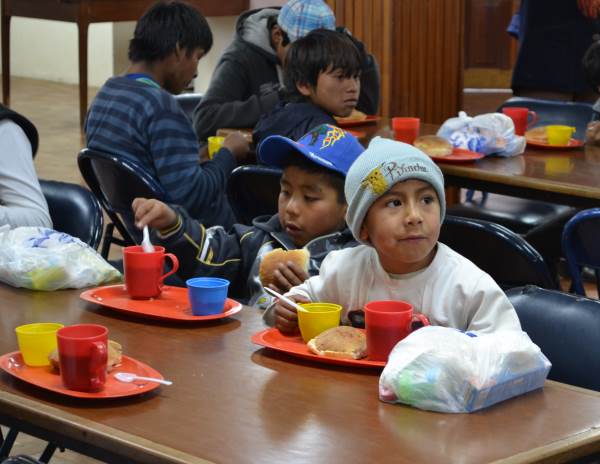 We had been asked to run a health education session, and some of the money donated by Christians in Birmingham was used to buy hygiene packs for the children. These include soap, toothbrushes and other items which many of us take for granted but are not so common in these very poor households. Team members demonstrated the correct way to wash hands and clean teeth - using visual aids provided by skilled local church members.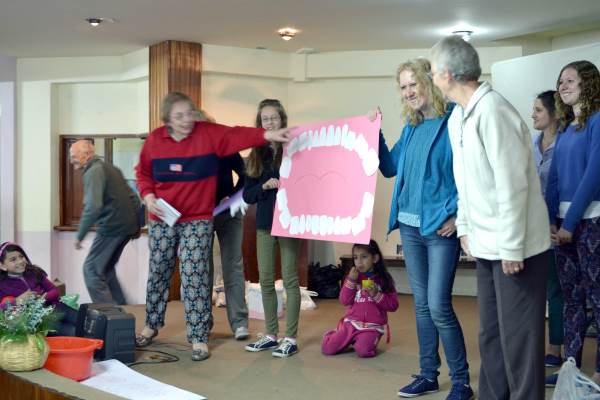 Afterwards there was a lively games session outside, where we introduced some of the children to parachute games. We also played dodgeball, human table football and lots of other fast-moving games.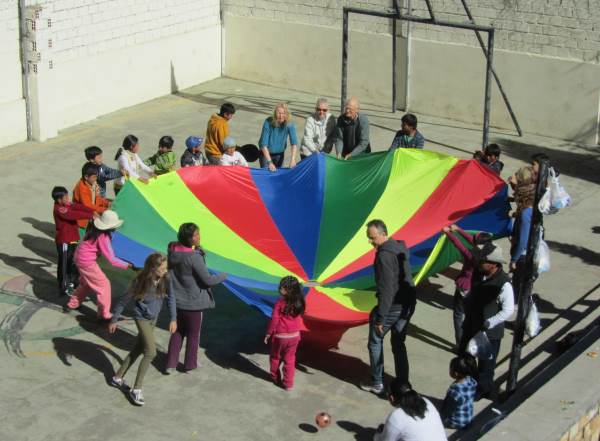 It was wonderful to meet these children and to work alongside the church members who run these activities week by week.