We spent a couple of hours watching one of the three major street carnivals that happen each year in Bolivia. This one is organised by universities and it was amazing to see the enthusiasm of the students who took part. Bolivians take cultural activities very seriously and they are an essential part of all university courses.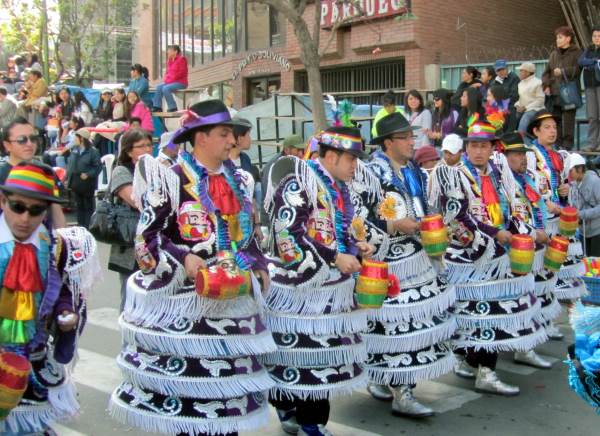 The variety and detail of the costumes also amazed us. We only saw a small part of the parade which went on all day.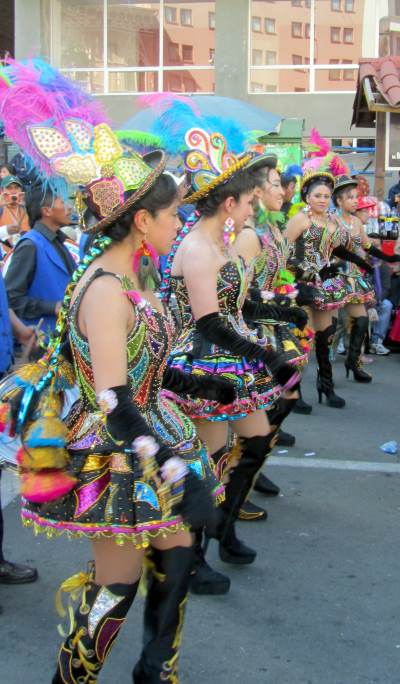 The whole event was bright, noisy and great fun!