La Paz is a stunning city and we have been enjoying some tourist time led by Walter Barrientos today which included seeing the President at a military parade and experiencing the sights, smells, sounds and tastes of this bustling mountain city.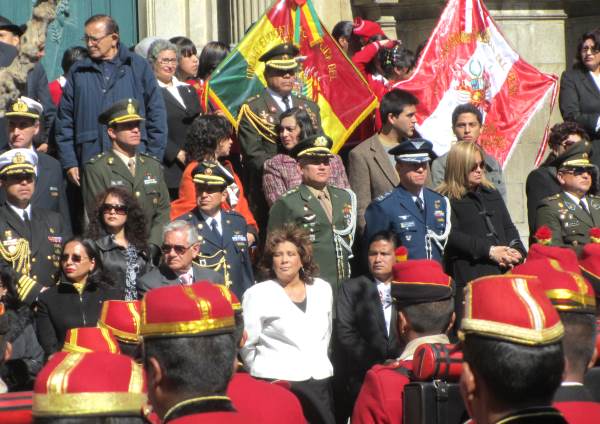 A "chance" encounter at a fruit drink stall led to a conversation about faith with a student who was keen to find out more.
Another unexpected meeting was with Mamani Mamani, Bolivia's most famous artist, who drew sketches of some of the team members. Here's a photo of one of his pictures, with the delighted subject: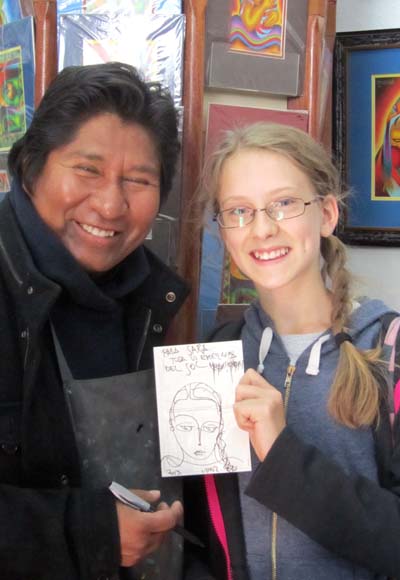 Tonight we met with those in leadership in the church to share together over fried chicken.
We're looking forward to all that lies before us! We have a very full programme for the three weeks which includes much teaching and sharing, particularly for the preachers amongst us. Please pray for time to prepare and stamina for each team member. More updates coming soon!
Much love from the team.