We have been here only a short time but already feel we have done so much!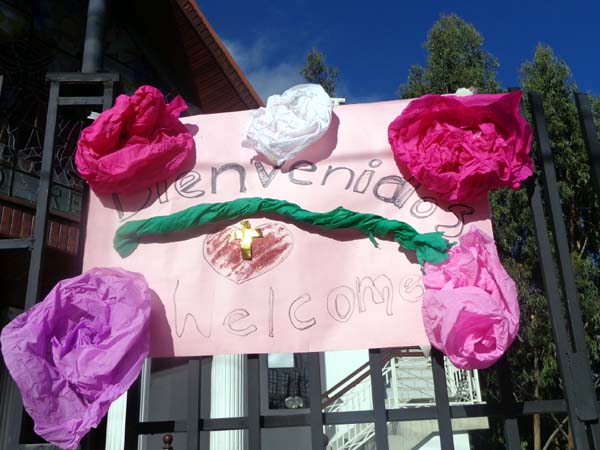 We have been blown away by the hospitality and love of the Bolivian church community here and are enjoying getting to know our Bolivian brothers and sisters, using a mixture of Spanish and English to communicate, known as Spanglish! Half the team are staying at the church itself and the rest are being accommodated by families from the church.
On our first night we split into two teams and went to two separate cell groups. It was wonderful to share fellowship and personal stories. We heard about a baby who was born with life-threatening health problems but was healed after prayer. The "miracle baby", now two months old, has been named Emmanuel - God is with us.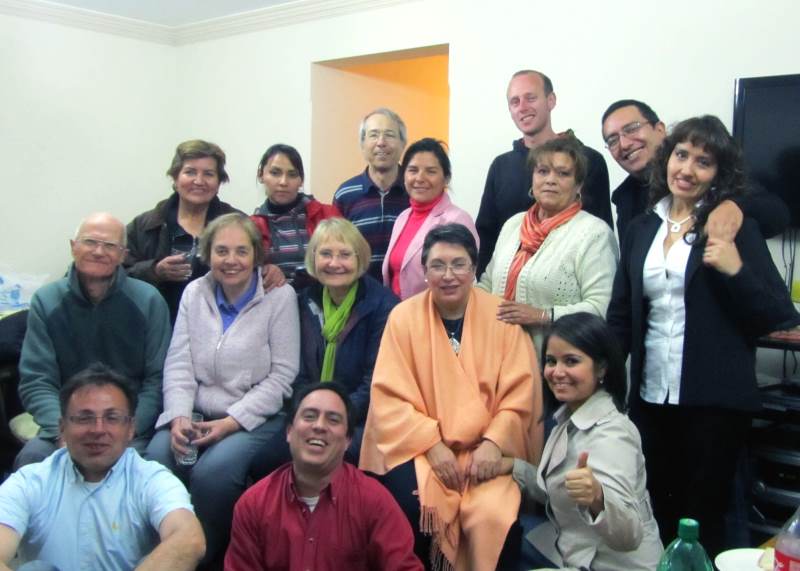 The photo was taken at one of the cell groups. We really enjoyed getting alongside our Bolivian hosts.