Mi corazón entona la canción,
Cuán grande es Él,
Cuán grande es Él!
We sang those words in last Sunday's service: they are the chorus of the hymn we know as "How great Thou art". One of the verses speaks of the glory of creation and we all felt that sense of awe and wonder when we were taken on a day trip to Lake Titicaca, the largest lake in South America and the highest navigable lake in the world.
The snow-covered Andes provided a backdrop to the journey and the blue of the lake was enhanced by the clearness of the air.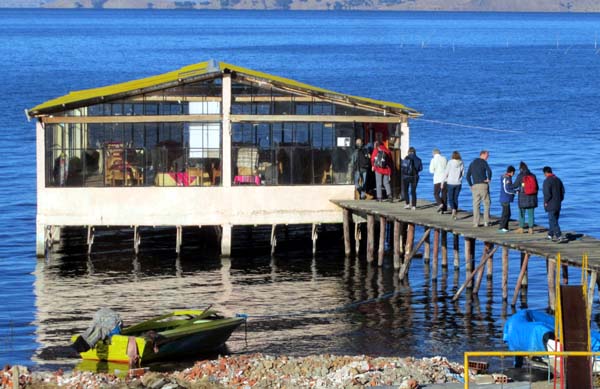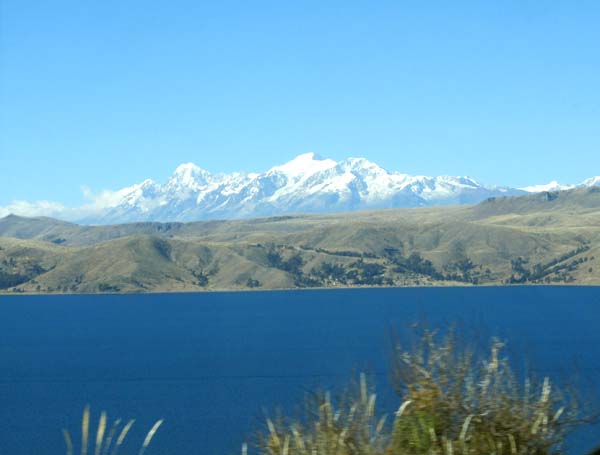 At one point we had to take a short boat trip across the narrowest part of the lake.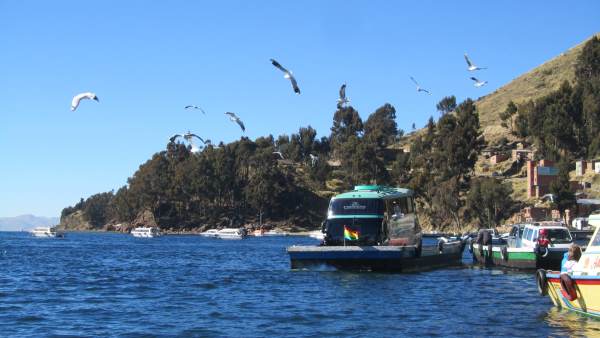 After that the road climbed up and gave stunning views of the lake and mountains on both sides. We eventually reached our destination, the town of Copacabana, whose basilica is regarded as the centre of the Catholic Church in Bolivia. Some of us climbed Cerro Calvario, a steep hill adjoining the town which gives dramatic views from the top.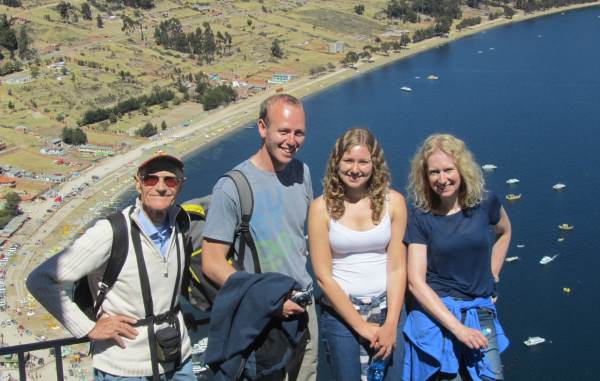 Back at the lake, Beccy was determined to repeat her exploit of two years ago and go for a swim. Matt was brave enough to go in too and they both stayed in for at least a minute. Beccy said that it was a bit warmer than last time, but still cold.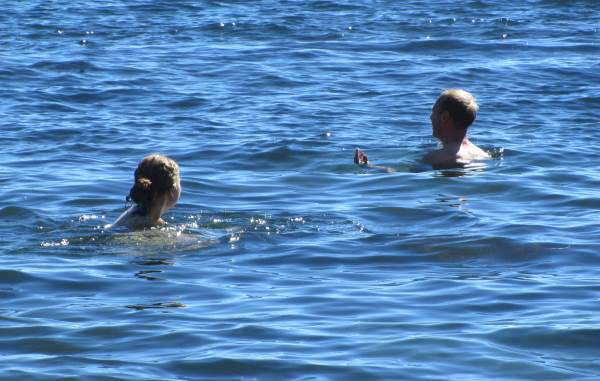 On the journey home we continued to be spellbound by the sight of the Andes in the evening sunshine. Yet we were reminded of the poverty of the country once more as we drove through the district of El Alto with its half-finished buildings, unmade pavements and street vendors trying to eke out a living.
It was a long day but one that made a great impression on us all.