It's been a week of overwhelming impressions since we arrived in La Paz. We'll never forget the experiences we have had in this city that is surrounded by mountains on all sides.
We are especially grateful to the leaders and members of Iglesia Cristo Redentor for hosting us. The photo shows Pastor Walter Barrientos (left in photo) and assistant David Antezana on the front steps of the church building. Note the mountains in the background!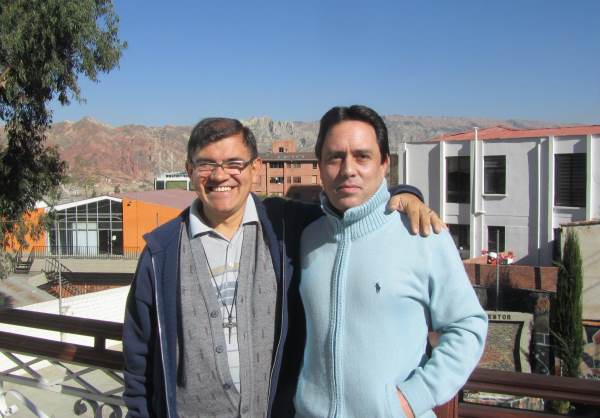 There are so many ways in which the church members have demonstrated their hospitality. The photo shows Marcela and Dina who have provided our meals (a vital task!) and they are two among so many who have been unfailingly generous and helpful.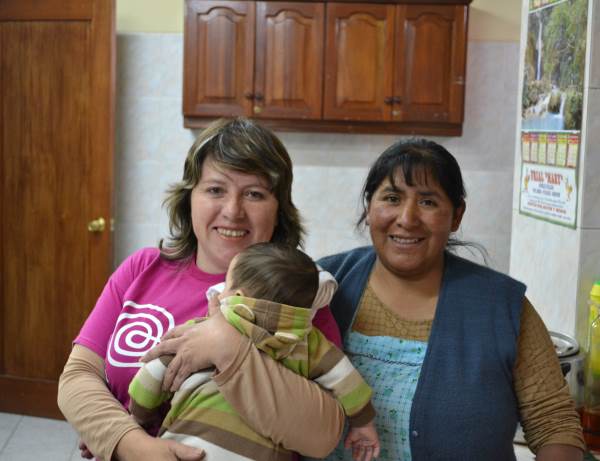 It has been a difficult week in some ways. We had always been concerned about health issues and almost all of us have been affected to varying degrees by the altitude. The most serious case of illness was probably due to contaminated food (bought in a restaurant - definitely not provided by the church!) and recovery is in progress. It has to be said that times of illness have given extra opportunity for church members to demonstrate their generosity.
A very sad development, which we only learned about when we arrived, is that a leading member of one of the churches we were intending to work with was recently killed in a road accident, and his wife seriously injured. Of course we ask for prayer for the family and the church in their time of bereavement. The work we were intending to do with that church has been put on hold for the time being.
Our original schedule has been replanned accordingly. We have not been able to achieve all that we intended, but this has given us a bit more time to acclimatise to the country and to think about our wider purpose in coming here - to form a lasting link that will help the churches in Bolivia and Birmingham to grow.
We have not had any direct contact with the poorest parts of the country - that will come in the next two weeks - but even a drive through El Alto gave a glimpse of how hard life is for some people here. Yet even there, the mountain scenery is never far away.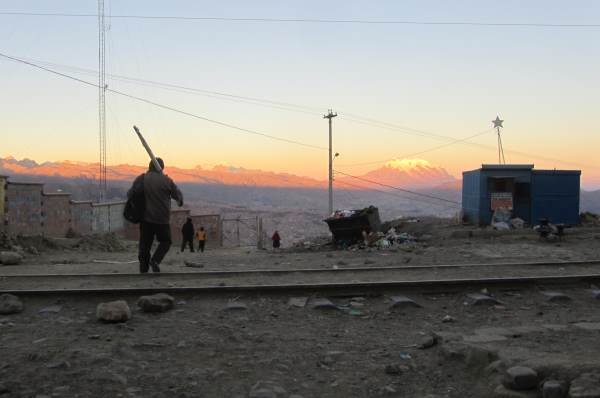 Tonight we are meeting with church leaders for a meal, then we set off early on Thursday morning for Cochabamba and Tarija. Farewell, La Paz - we will miss you!