Sunday was Maurice and Gill's 51st wedding anniversary (congratulations!) and was also Independence Day in Bolivia's neighbour, Peru (again, congratulations). For Sunday lunch we were all invited to a Peruvian restaurant where we were joined by many church members.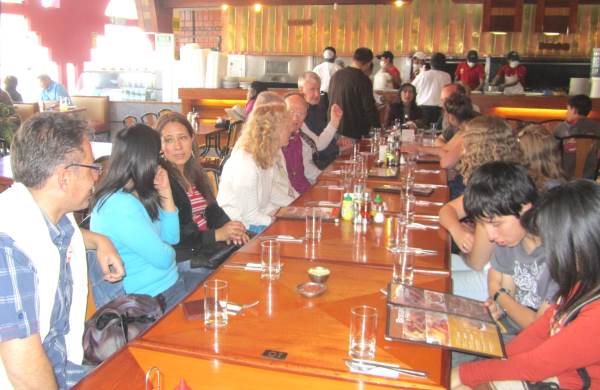 Most guests opted for an asado - a South American barbecue consisting of several different meats. We could post a photo but as we're a bit embarrassed by the size of the portions let's just say that we all had a good meal, and didn't need another for quite some time.
Once again, our congratulations to Maurice and Gill, and thanks for all they are contributing to this venture.