Phil explains why he is modelling this unique souvenir of Bolivia...
When we were in La Paz I noticed one of the Cristo Redentor church members wearing a dark blue T-shirt with a Bible verse on the front and the church's logo on the back. I was told that they were made especially for members of the worship group in the church - and there was only one left. When Walter Barrientos heard that I was interested he kindly promised me the last one and his wife Sandra, who is in Tarija at the moment, gave it to me today.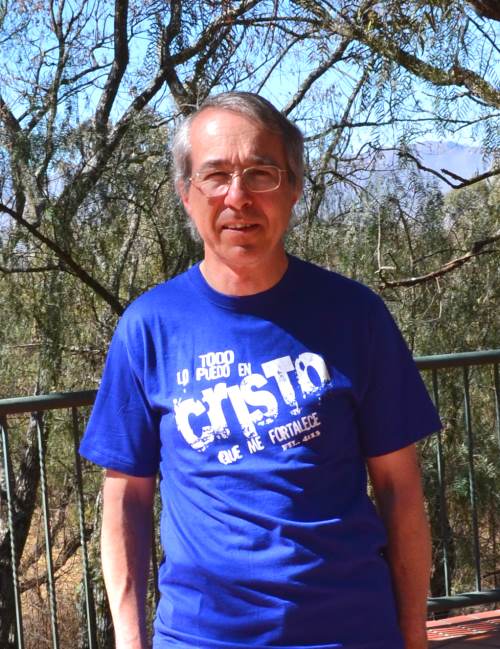 The English translation of the verse is "I can do all things through Christ who strengthens me". Coincidentally (or perhaps not) I was given a bookmark in La Paz with exactly the same verse on it - is God telling me something?
I look forward to wearing it in Christ Church!