We're now in Santa Cruz but we wanted to update you on our brilliant last days in Cochabamba!
Monday was spent completing the playground. We worked hard in the hot sun and painted and painted and painted! We were really happy to be working with people from the church and were really grateful for their help. The guys did a great job making new seats for some of the swings and seesaws as some were falling apart.
Before we started, the playground was covered in litter and glass. It was so satisfying to see the playground transformed into a colourful and safe environment. We were energised in our work by a local delicacy called salteñas - a kind of Cornish pasty!
We were so happy when we finished the playground as we didn't think we would be able to get it all done.
After our work was completed we celebrated with a shopping spree (for some)! We were accompanied by Janita, a long-term missionary from Holland and her Bolivian husband, Diego. They took us to a great market and negotiated lots of bargains for us! It was a manic and fun time and then we raced back to church to meet with the church council.
We spent time with this group of leaders in the church eating pizza and sharing about our ministries. They shared some of the encouragements and challenges they face and expressed their desire for the church to grow. We spent some time praying for the church especially for Tammy and the BBQ.
So Tuesday was BBQ day! First thing in the morning we went to hand out flyers in the neighbourhood and finished tidying up the playground. Four young brothers who live nearby came on their own and started playing on the play equipment. We had a great time playing with them. Another family came along and started playing too. The parents told us they hadn't let their children play here before because it was too dangerous with all the glass.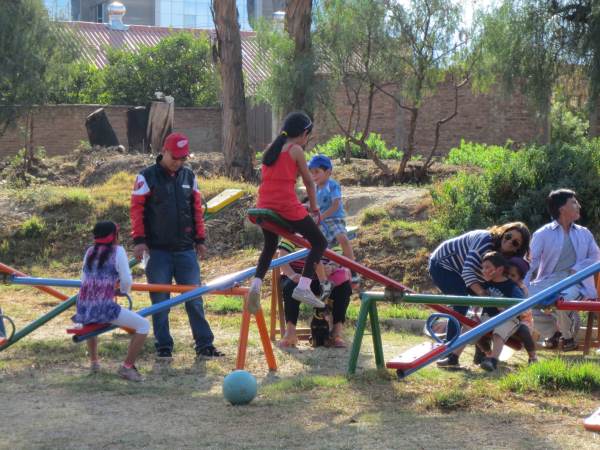 We then got ready for the BBQ. With the help of church members, we put up a marquee, set up the grill and put out chairs around the playground. People from the neighbourhood started coming and the playground was full of children! Playing games with the children and seeing them so happy made it all worthwhile!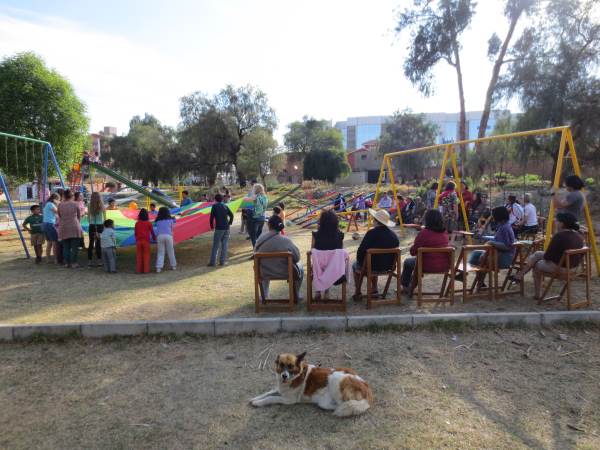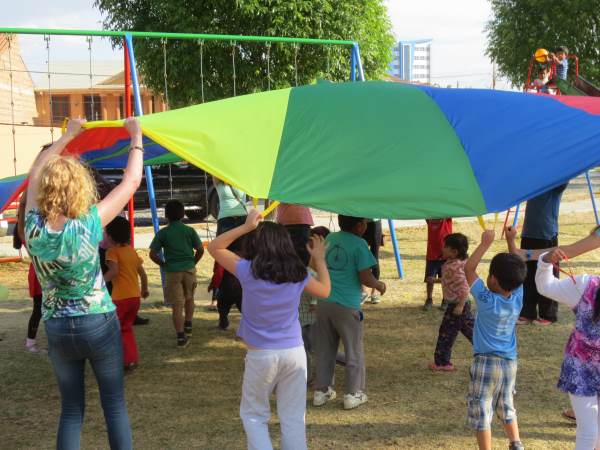 We were thanked by the neighbourhood association who said they had been inspired by the fact that a few people working together could make a difference to an area. They have already planned a meeting to organise the neighbourhood to make future improvements.
It was quite emotional as we left the BBQ. We turned back and saw the playground from a distance filled with people eating hot dogs and having a good time, church members getting out there for the first time in this way and interacting with their local community. It's exciting to think how God might build on this in the future.