We'd like to say a special thank you to Church Mission Society (CMS) for their support for the venture, some of which is described on this page.
Crossing cultures
"Welcome to our country!" The host takes your hand in greeting, then doesn't let go... perhaps continuing to hold it for several minutes. How do you feel?
Learning to adapt to such cultural differences was one of the issues addressed in a Training and Orientation Day run for us by CMS.
We received a lot of background information about society and faith in South America and Bolivia, as well as much practical advice about keeping ourselves and others as safe as possible.
Paying our way
Team member Margaret organised a garden party, invited all her friends and contacts and raised over £500 for the projects in Bolivia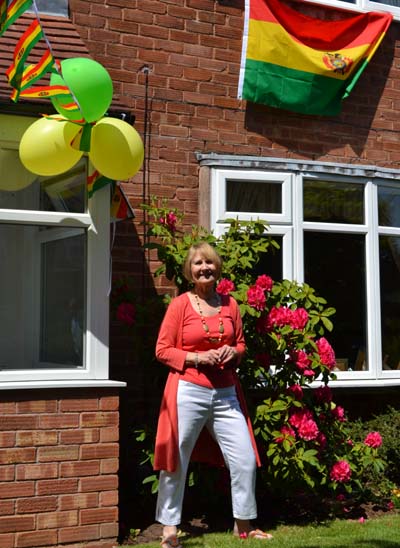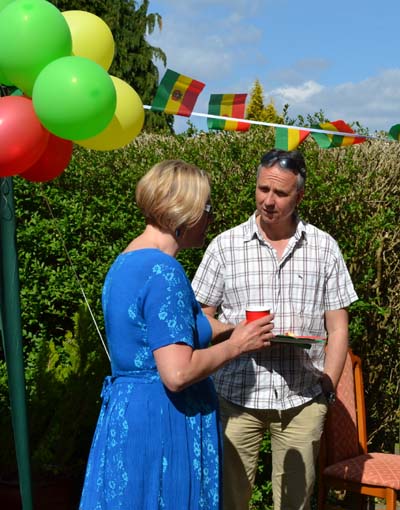 This venture is not cheap! The costs are made up of:
Materials and other expenses for the projects to be run in Bolivia: estimated at nearly £4000 (including £1700 for the conference in Santa Cruz)
Flights and living costs of team members: about £2100 each
Other personal costs such as insurance, vaccinations, language courses and equipment
CMS are contributing to the cost of the conference, and we've also received donations (some anonymous) from individuals - more are always welcome! We're also applying to the Diocese of Birmingham and grant-making trusts for additional funding.
Most of the travel and personal costs will be met by team members, from their own resources or by personal fundraising.
¿Hablas español?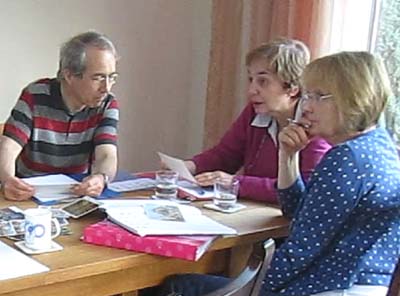 Apart from Maurice and Gill, who lived for several years in South America, none of the team started with more than minimal knowledge of Spanish, Bolivia's principal language.
Learning resources are plentiful and team members have made varying degrees of progress through evening classes, online courses and books. Once again CMS are making a big contribution as a member of their staff is kindly (and patiently!) providing some tuition to the group.