This evening we all arrived in Santa Cruz for our final week of the trip. And what a welcome we had at the airport!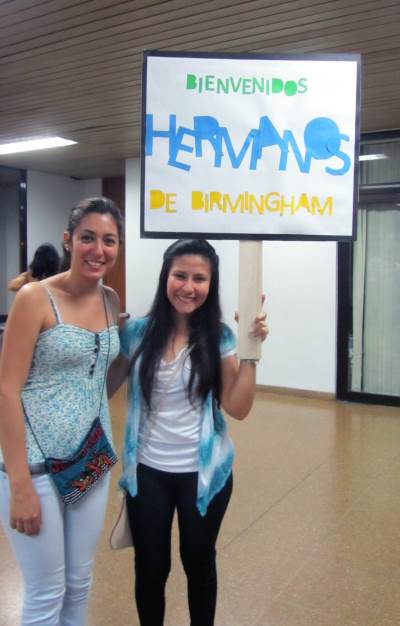 Today is Bolivian Independence Day, and a national holiday. It was also the day of the grand re-opening of the playground the Cochabamba team have worked so hard to restore. The team are a bit tired to give a full report on it right now but we can say that the local children loved it... and they weren't the only ones to have their faces painted: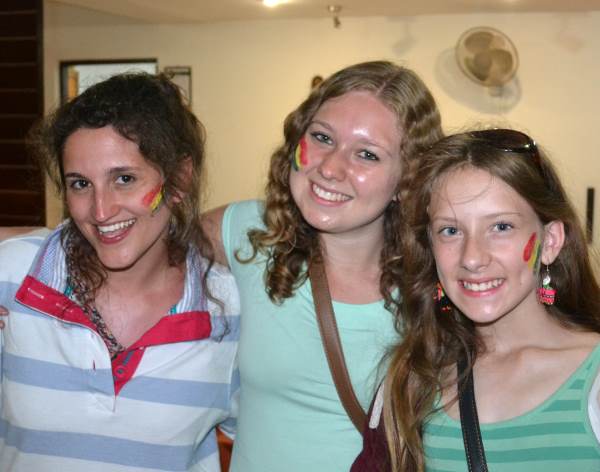 The last few days in Cochabamba and Tarija have been warm, sunny and dry. In Santa Cruz it feels much more tropical - hot and humid, and it's time to use the insect repellent and anti-malaria tablets we brought.
We all have happy memories of the past week and are exchanging stories about our experiences. But it's great to be one united team again, and we have a lot to look forward to over the coming week.