The idea of holding a conference for Anglican church leaders was put forward early in the planning stage for our trip, and now it is happening. Pastors and lay representatives from each church are here, as well as Bishop Raphael, Alfredo Cooper and, of course, our team.
It's hard to compare the situation of the church in Bolivia with the Church of England. Pastors here are widely separated and lack support networks. This is a great opportunity to meet, pray and learn together and seek the way forward for the church in Bolivia.
On the first morning Geoff explained what we have learned about taking the gospel message to others in today's culture in Britain. Anyone who has been in Christ Church for a while will know the story: it's not enough to just tell the good news, we have to be good news as well. As an example, Geoff was able to use the inspirational project to restore a playground that he and other team members were involved in in Cochabamba last week.
This had a huge impact in the area, and who knows what the long-term effects might be on individuals and the local community?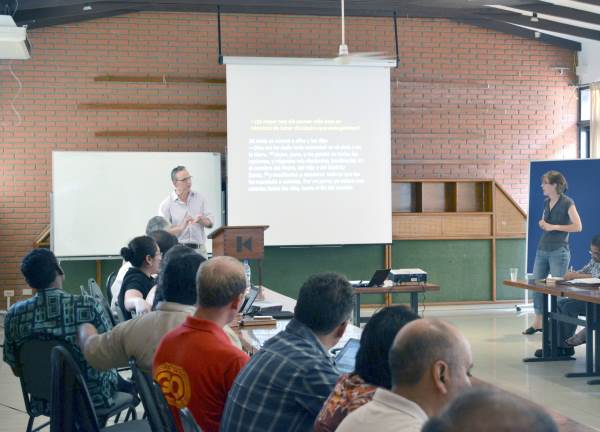 Chris then spoke about the Transforming Church programme which is being used in the Diocese of Birmingham. Each church is encouraged and helped to assess how it is doing in several key areas and look for ways in which it might grow and better meet the needs of its local area. Geoff has experience of building a new, non-traditional congregation and there was a lot of interest and debate about this. There's more to cover on this in day 2.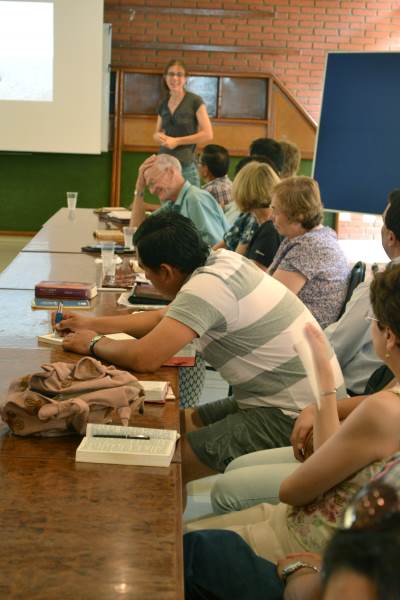 In the afternoon session Alfredo Cooper described some of the lessons the Anglican church in Chile had learned as it grew to become large and vibrant. This led to a time of small group discussion for the Bolivian leaders to consider how all that had been explained during the day might be applied in their churches. Our team took a back seat at this stage, as many of us felt that we could most usefully offer prayer rather than advice.
There was more prayer in the evening as we headed over to Cristo Luz del Mundo for a Communion service. There was a strong emphasis on healing and restoration and the extended time of ministry at the end was enhanced by the worshipful waving of giant flags over us all and the playing and singing of the musicians.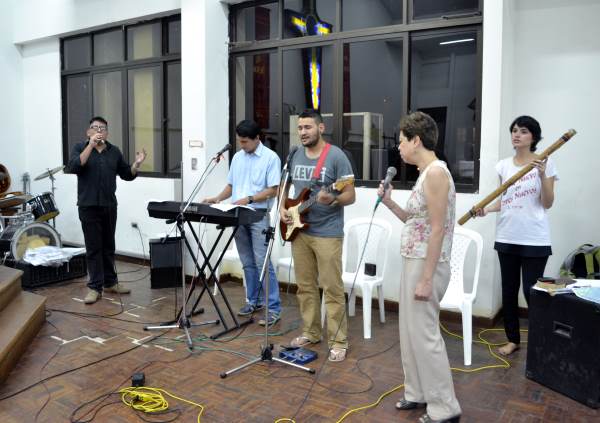 The conference is scheduled to run over two days, so the programme continues tomorrow.