We've had a team meeting to go through the plans for our week in Santa Cruz, and it's looking pretty busy!
We'd like to ask you to pray especially for two evangelistic healing services that are taking place tonight (Wednesday) and on Friday evening. These will be led by Alfredo Cooper (centre in the photo), an Anglo-Chilean church planter who is here in Santa Cruz for a few days. Team members will also be involved in praying for people and possibly some speaking too.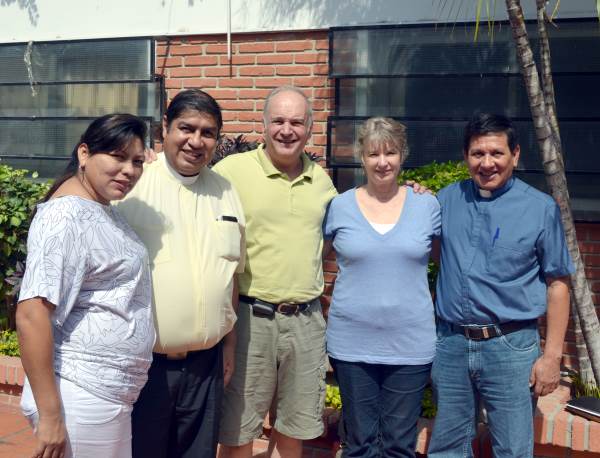 On the left of the photo are Oscar Villarreal, assistant pastor of Cristo Luz del Mundo, and his wife Claudia; and on the right, Belisario Soleto, pastor of Cristo Pan de Vida, and his wife Claire. We're looking forward to working with these leaders over the next few days.