We spent a pleasant hour or so in the company of the women's groups from the two Anglican churches in Santa Cruz - Cristo Luz del Mundo and Cristo Pan de Vida. The female members of the team were presented with flowers and we were all presented with plates of cakes which we accepted gratefully.
As we spread out among the tables it gave us a great opportunity to practise our Spanish - or, in Mary's case, to demonstrate how quickly she has learned it.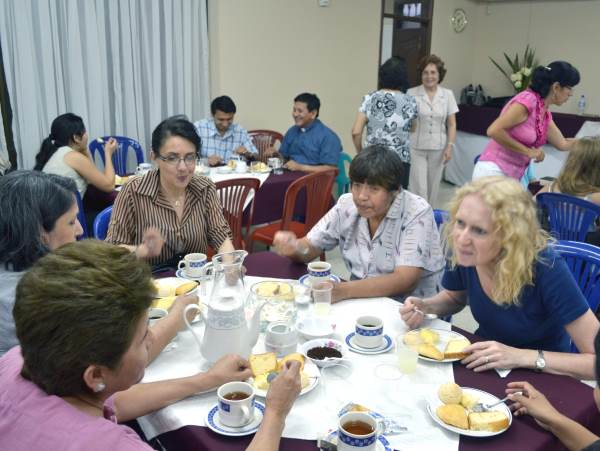 Some of us thought that "How long have you been coming to this church?" would be a safe question to ask and were baffled when we got long and complicated answers in Spanish. It turned out that some members of the women's group are members of other churches but attend a Bible study run by Cristo Luz del Mundo.