We've spent enough time with members of the Buen Pastor church over the last few days to know that they are committed and enthusiastic about their faith and their church. It was no surprise to find out that this comes out in their praise and worship on Sunday mornings.
The first, shorter, service is held in a side room at 8 am. This turned out to be a bit of a squash as so many people came. Hard-working Matt was at the front yet again, preaching on one of the set readings that echoed some of the teaching at the retreat the previous day.
The main service is at 10.30 in the main hall and we estimated the numbers at over 100. The praise and worship was lively to begin with, becoming more reflective as the service went on.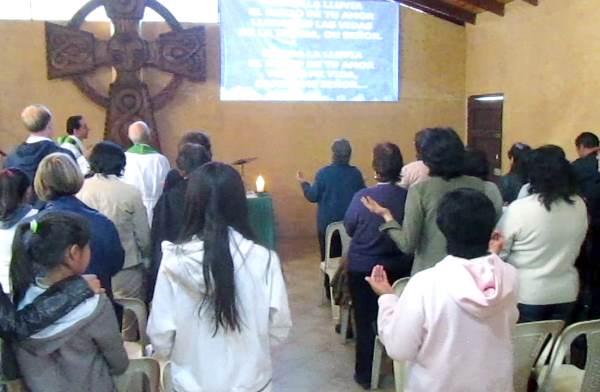 Although we didn't know any of the songs we still felt very much a part of all that was happening. The atmosphere was relaxed but purposeful - rather like another church some of our readers might know well. The remarkable thing is that this church was only established about 7 years ago.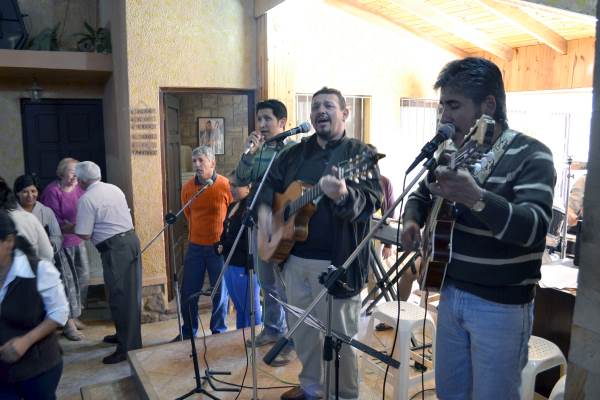 Matt preached again, using an extended version of his 8 am sermon, with Maurice translating.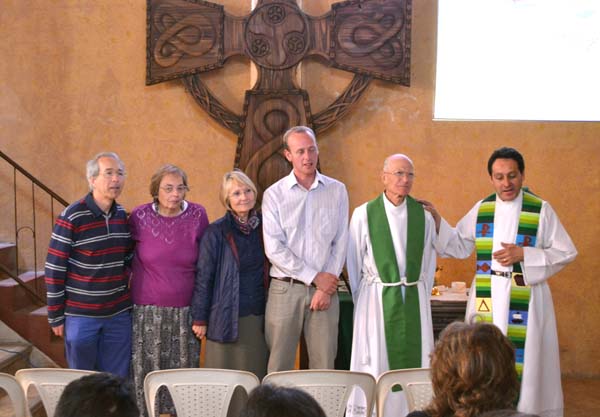 The custom here is to have the Peace at the end of the service, and it's all very Latin American - lots of hugs and kisses. We were made to feel very welcome!