It was very cold and dark when the team set off for La Paz airport at 6.00 this morning but dawn had broken over the mountains by the time we arrived. We were all on the same flight to Cochabamba, altitude sickness sufferers gaining immediate relief as soon as the cabin was pressurised, then we went our separate ways as the 5 tarijeños took an onward flight to Tarija, leaving the rest of the team - the cochabambinos - to carry out their task.
The flight to Tarija took us over an entirely barren landscape, with no sign of human activity until we were nearly ready to land. The town is completely unlike La Paz: flat, tree-lined streets and a quiet atmosphere except in the very centre. The weather is hot and sunny, with a haze in the atmosphere confirming the drop in altitude.
We had been told that the people of Tarija had a reputation for hospitality, and we were given immediate proof of this when we joined members of the church council for lunch at the house of a leading member. Regular readers of this blog will already know that the asado or barbecue is an important part of South American life, and we were treated to one today.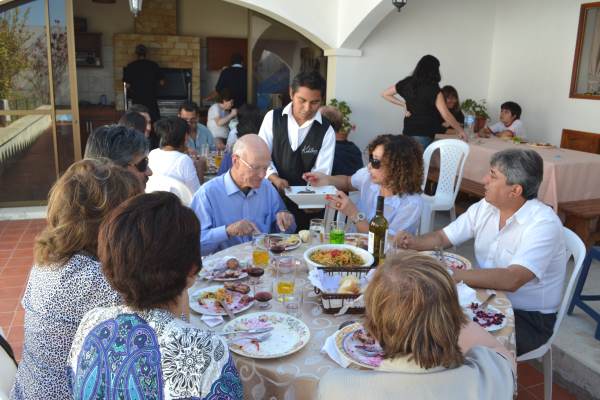 After lunch we all introduced ourselves, with Maurice doing a lot of translation. It was inspiring to hear how people who had only been members of the church for a relatively short time were making use of their different gifts to enable the church to worship, serve and grow. Pastor Walter Toro is second right in the photo.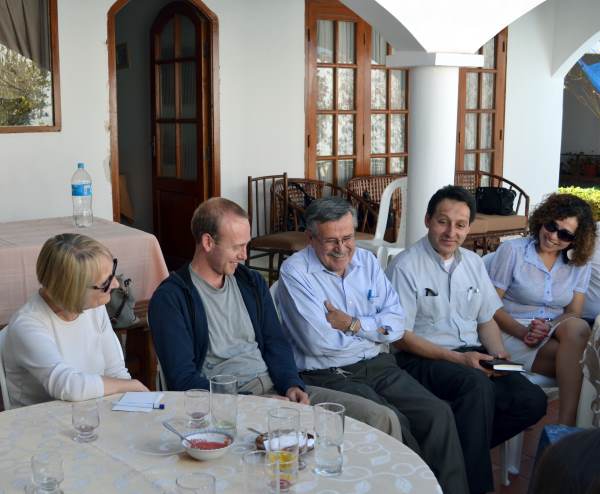 Our formal programme starts this evening with the first of 3 teaching sessions focusing on the Christian family.