Sunday services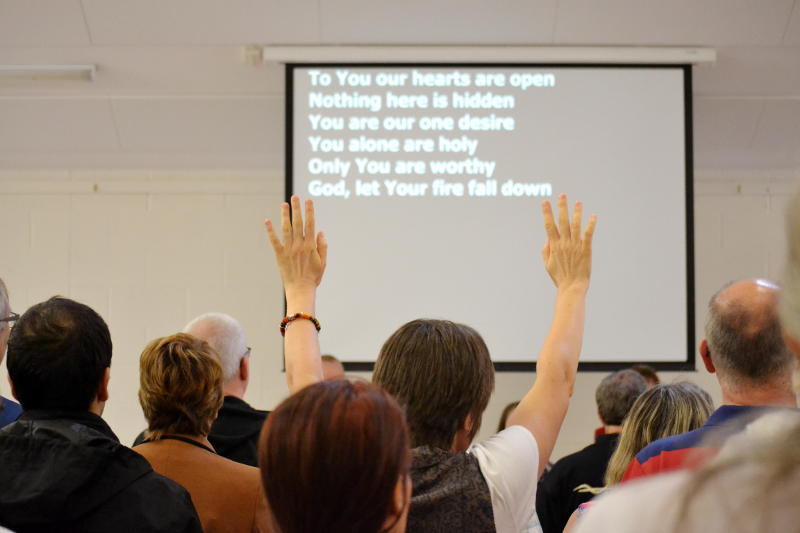 Café Church happens several times a year on Sunday evenings. It's an opportunity to explore "hot potato" and other topical issues, and to be encouraged to take action. More details on our Services page.
Mornings at 10.30 am
Evenings at 6.30 pm (most weeks)
The Sunday morning service is our biggest event of the week, typically attended by 150 or more adults, teenagers and children. This is also the time when our children's groups meet. Evening services are quieter and have a more intimate feel.
Informal but purposeful, our services are intended to help each person to meet with God and to be changed in some way. There's more information on our Services page.
Wednesday mornings
We hold a short Service of Morning Prayer each Wednesday at 8 am, timed to start the working day.
Sermons and teaching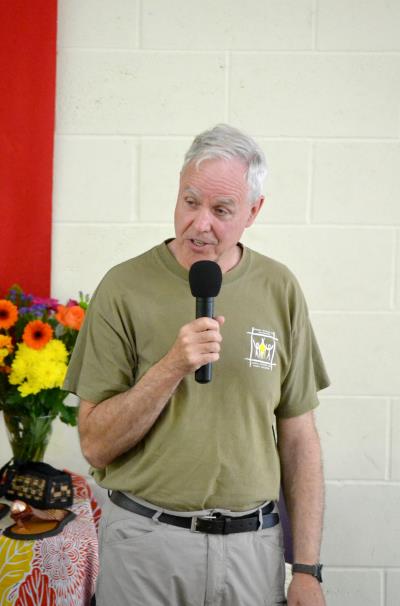 We have every reason to be grateful to our team of preachers who put so much effort in to helping us to understand the Bible's message and apply it to our lives today. The talks from Sunday morning services are recorded and are available on our sermon downloads page (usually for at least 6 months - often longer). The themes of the sermons form the basis for discussion at some of the home groups that meet during the following week.
From time to time we run short courses which replace home groups over a period of a few weeks. These cover a wide range of topics aimed at helping us to understand and practically live out our faith.
Messy Church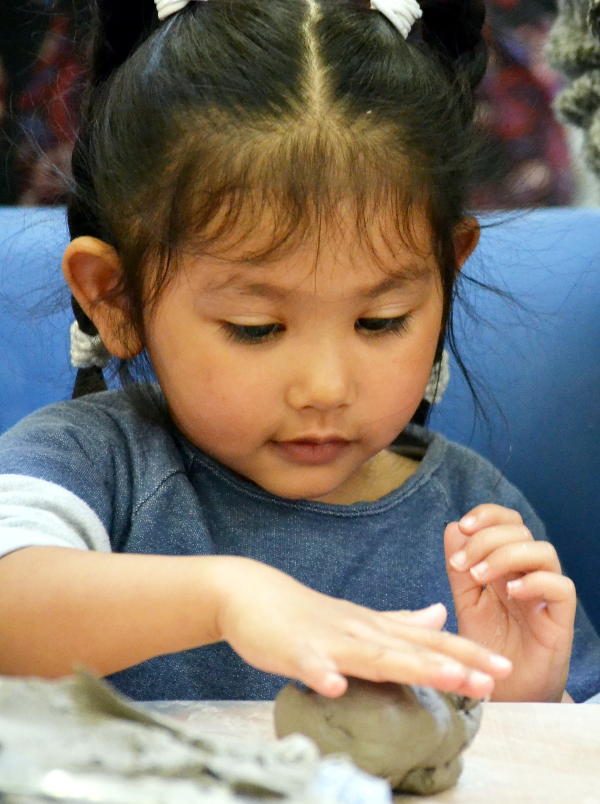 All ages; second Saturday in the month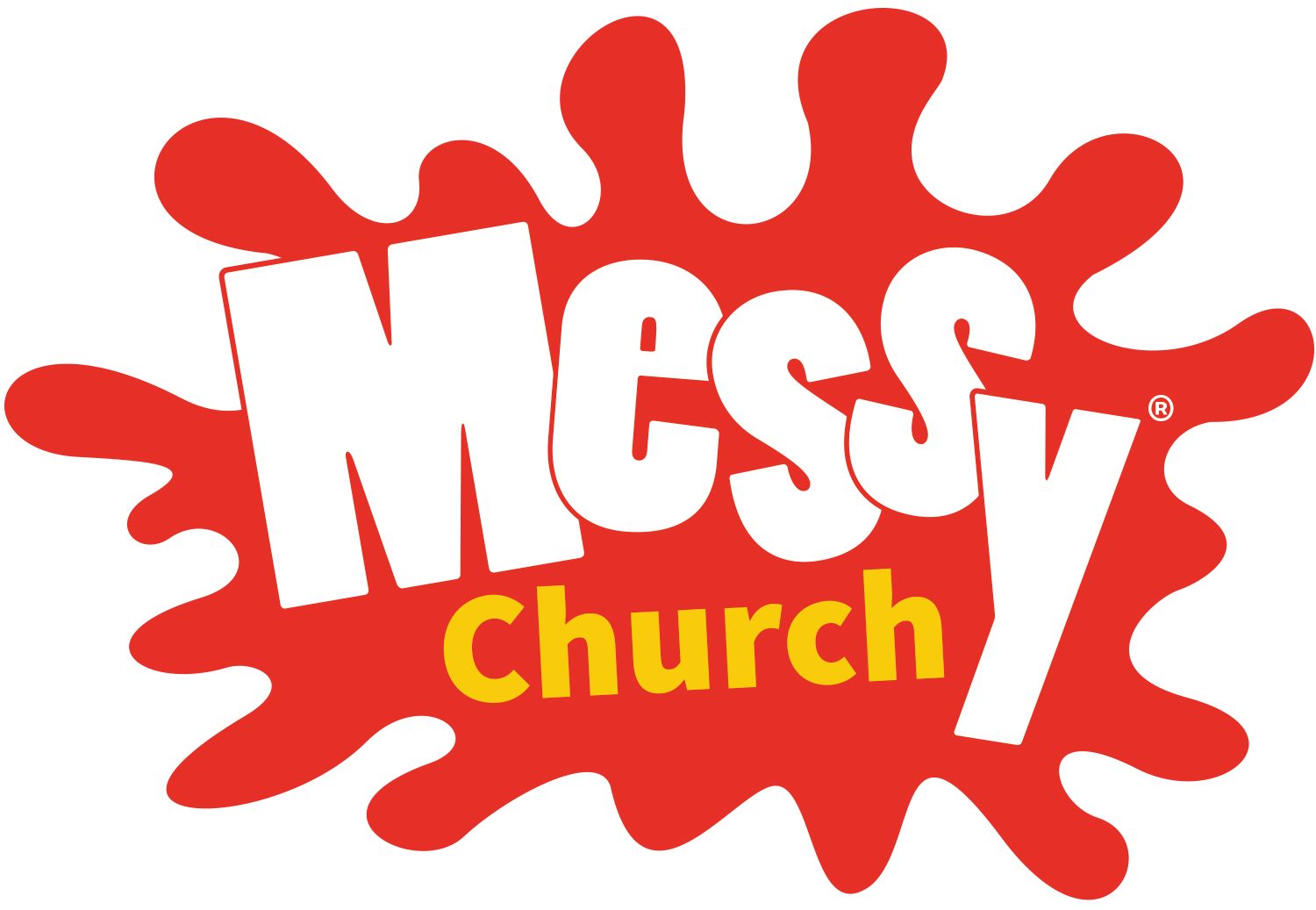 A different way of doing church: each month we explore a theme using craft activities and a time of celebration, followed by a meal.
More details...
Prayer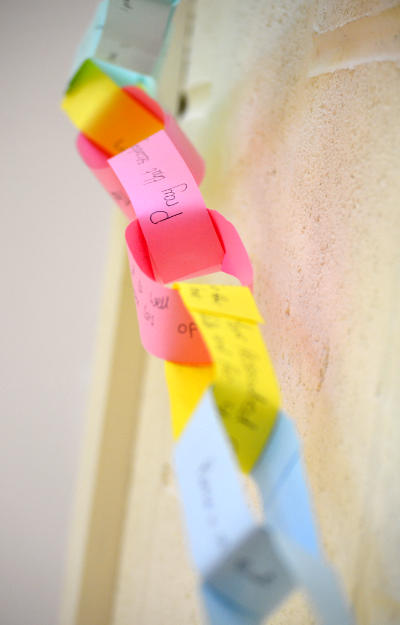 "One of the many things I've noticed about Christ Church is what a prayerful church it is and how people genuinely want to seek God's will"
The Quiet Room at the back of the building is set aside for personal prayer and reflection. It's available for anyone to use whenever the building is open.
Prayer is at the centre of everything we do: in services, home groups and informal events, we set aside time to pray together.
Details of prayer events are published on the
notice sheet
and on this website. Some regular events are listed below.
Every Sunday morning, 9.45-10.05 am, to pray especially for the day's services
Last Saturday of every month, 7.30-8.15 am, to pray for the life and work of Christ Church
First Sunday of every other month, 9.00 am: Mission prayer meeting
Every Monday evening, 6.15-6.55 pm: Prayer for our country
Several times a year: Prayer evening, 8.00-9.30 pm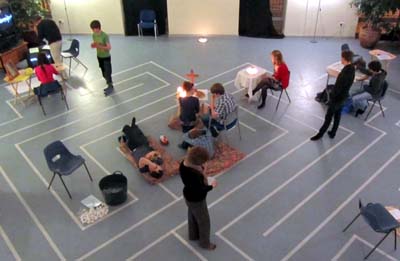 Exploring faith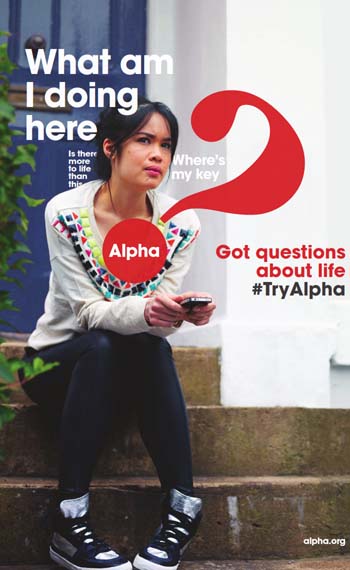 Nothing matters more than a person's relationship with God: it determines our priorities, our lifestyle, our destiny. At Christ Church we aim to help everyone to move forward in that relationship, wherever they may be on their journey of faith. Joining in our activities gives anyone the opportunity to look around, ask questions and work out what it all means to them.
From time to time we run events specifically intended to help explore the Christian faith. Details can be found on our
Exploring faith
page.
Mentoring Matters
"At Christ Church we want to share our lives and enjoy learning and growing together"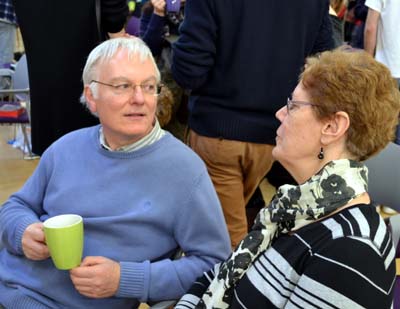 "I received acceptance, understanding, support and encouragement"
The idea of one person guiding another in their spiritual development is far from new: it's how Jesus trained the apostles. Informal mentoring relationships have always existed in Christ Church, and this was put on a more formal footing early in 2013 when a group of members were trained though the Mentoring Matters course so that they could be better equipped to offer support and encouragement to others.
A year later we had the opportunity to find out how the programme had been going when Stephanie interviewed four of our members who had taken part.
For the mentors, it's been a challenge but also a privilege to encourage others to grow in their relationship with God. Those being mentored were able to share their struggles and to grow in faith and understanding.
You can listen to the interviews using the link below.
Weekends Away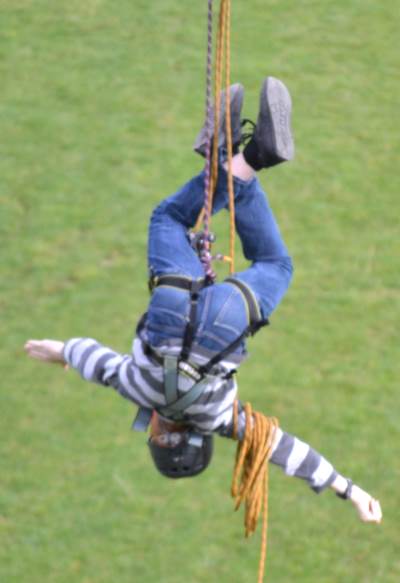 Every couple of years, most members of Christ Church take part in a residential weekend at a conference or activity centre. These are times to learn, grow, enjoy being together and, for those who want to, be a bit adventurous. Our most recent Weekend Away was held in Staffordshire in October 2015.
More details...
Bible reading challenge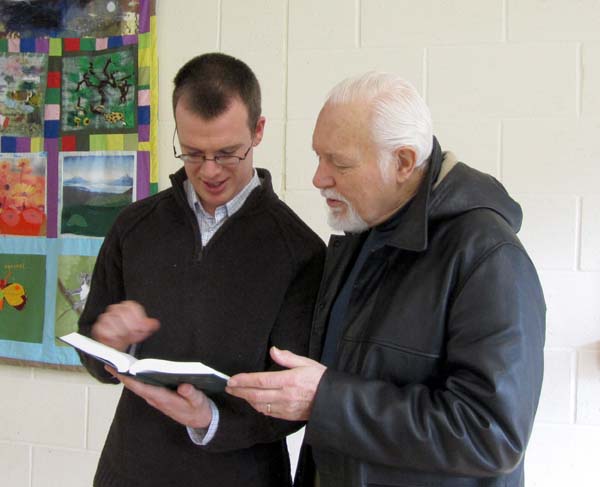 We'd encourage anyone, at any time, to read the Bible. Read it all, and get the whole story!
It started when a group of young people from Christ Church went to Soul Survivor in the summer of 2010. Many of them took on the challenge of reading the whole Bible in a year - and found it really worthwhile.
Early in 2011, the challenge was extended to the whole church, and 60 adults committed themselves to reading the whole Bible or specific sections of it within a year.
There are plenty of resources to help read, understand and even listen to the Bible, and we've provided some links on our Bible reading page.
Baptism and Confirmation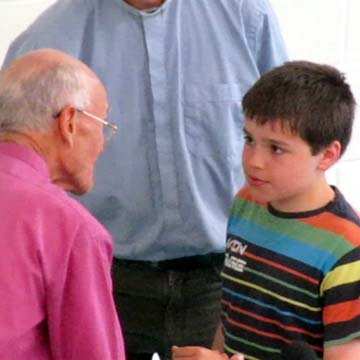 From time to time members of Christ Church express new-found faith through baptism, and ongoing commitment through confirmation. Wherever possible (older children, teenagers and adults) baptism is performed by immersion, using a large inflatable pool.
There's some information about our policy on baptism of children and infants on our Children page.