Community survey
In order to help determine our future priorities, members of Christ Church carried out a community survey during June 2011. A set of roads representing a broad cross-section of the area was selected for the survey.
A brief doorstep interview was conducted at each household. Responses were grouped by road but were otherwise anonymous.
The total number of responses was 163, representing more than 5% of the households in the parish.
Thank you to everyone who participated in the survey, either by asking or answering questions.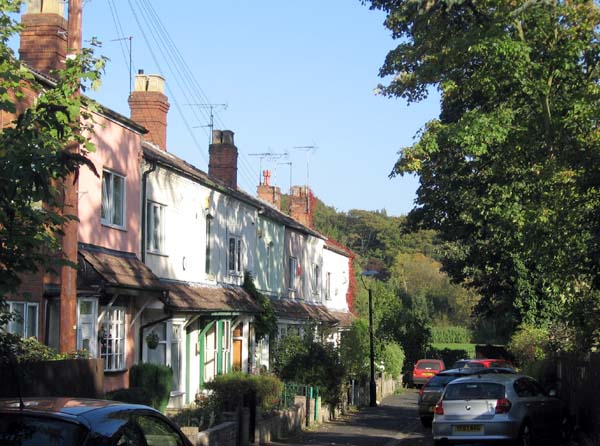 Questions and answers...
How long have you lived in the area?

15% 1 year or less
37% between 1 and 10 years
48% 10 years or longer

What is your employment status?

50% employed or self employed
13% student
6% unemployed
28% retired

What do you like most about living in the area?

44% the convenience of living close to transport links, shops, the park
33% a pleasant and peaceful place to live
31% the park and green spaces
22% good neighbours and the community feel

Some people gave more than one reply

How do you rate the sense of community?

10% 1 (lowest)
13% 2
20% 3
29% 4
16% 5
6% 6 (highest)

What causes you most concern about living in the local area?

29% nothing
21% issues to do with traffic and parking
16% neglectful landlords particularly in student accommodation
12% litter and fly tipping
10% crime
10% noisy pub disturbance
8% commented on the neglect of front gardens

What facility currently lacking in the area would make life better?

40% of respondents couldn't think of anything. A small number of people mentioned:

swimming baths
more independent shops (grocery, hairdressers etc)
more facilities for children
better leisure facilities for children
transport improvements

What would you most like to change about the local area?

36% nothing
14% traffic
10% more community spirit or activities
9% rubbish

What would you like to see Christ Church do to improve the area?

57% had no suggestions.

Suggestions that were made included:

publicising what we do more widely
more community events
litter picking
activities for youth
helping build community spirit