Exploring faith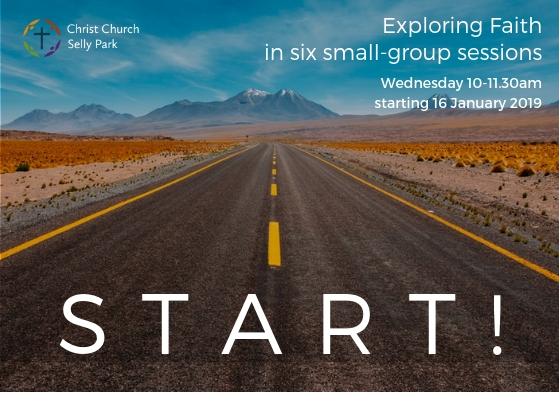 The Start! course is for anyone interested in exploring the Christian faith. It makes no assumptions about background, experience or knowledge. It really does start from scratch.
Each session lasts about 90 minutes and is based around short, lively DVD programmes, down-to-earth "vox pop" interviews and discussion. There's time to chat and space for reflection, all in a style that aims to be honest and enjoyable.
We're running the course on six Wednesday mornings, starting at 10 am on 16 January 2019. The sessions will be held in the Youth Room (rear of the building) at Christ Church.
Just get in touch if you would like to know more.