Christ Church serves an Anglican parish in Selly Park, south Birmingham. We are people with a wide range of ages, backgrounds and life experiences, united by our Christian faith.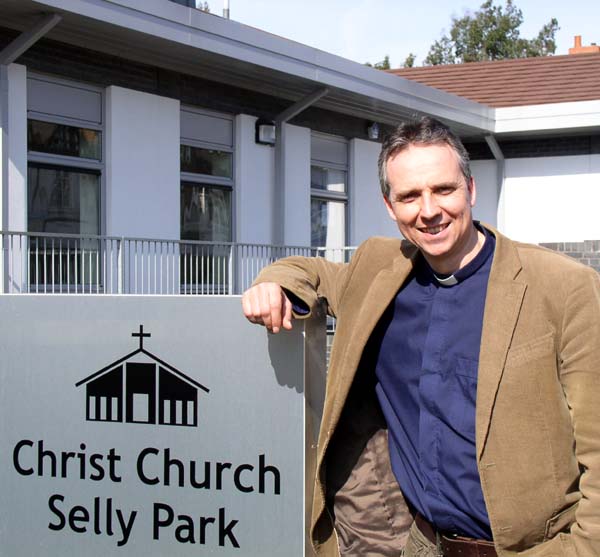 Our modern multi-purpose building is at 953 Pershore Road, almost opposite Hobson Road. Map...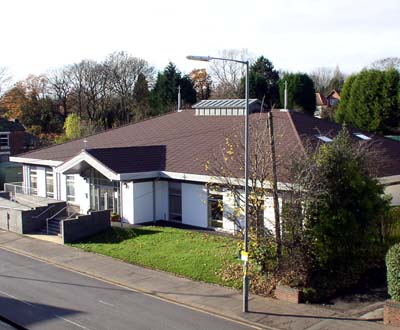 Soul Survivor 2014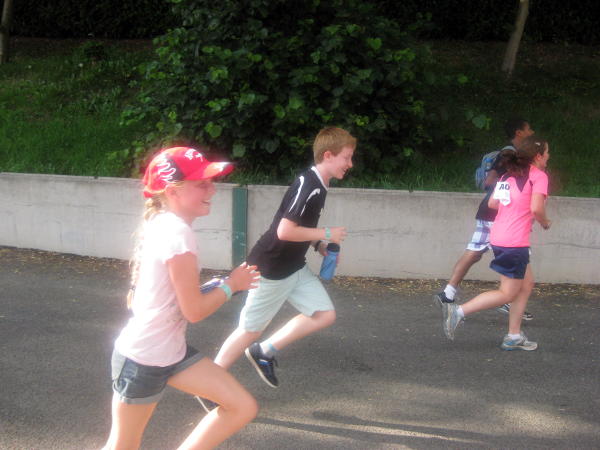 An impressive archbishop, reports from the persecuted church and lots of paint: there was plenty to remember from this summer's Soul Survivor youth event. More...
Summer Drop-In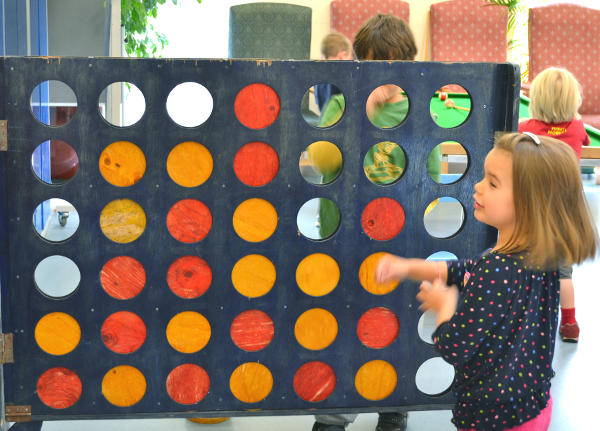 We welcomed guests of all ages to enjoy play, company and chat on three days in August 2014. More....
New Wine 2014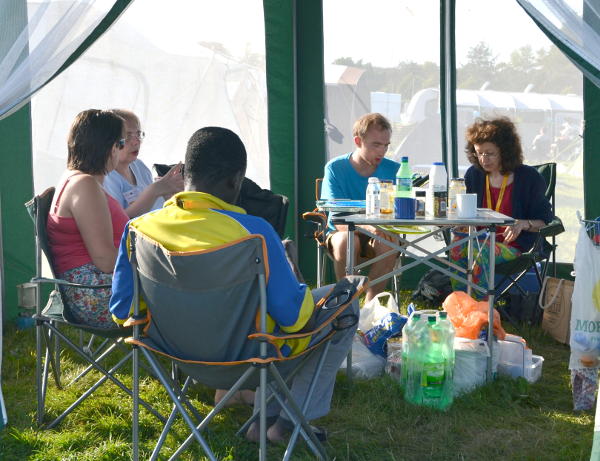 A group from Christ Church went to the New Wine Summer Gathering to be with each other, with thousands of other Christians and with God.
More...
Welcoming Megan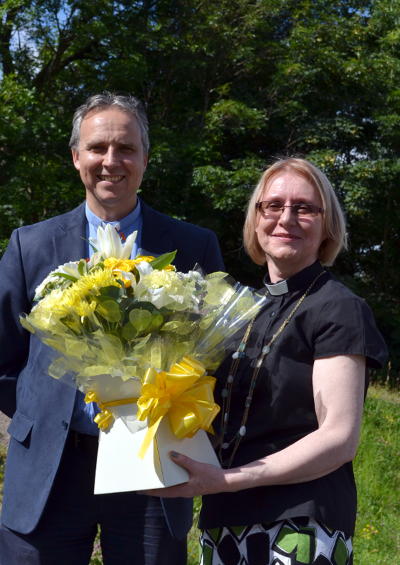 On the Sunday that Megan Gibbins was ordained in Birmingham Cathedral, we held a special lunch to welcome her as curate at Christ Church. More...
First World War Commemoration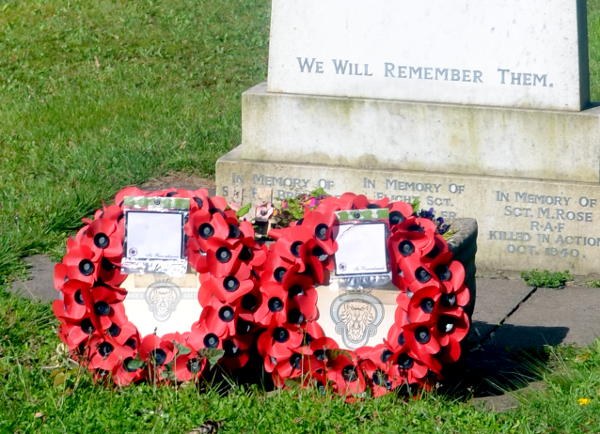 In the centenary year of the outbreak of the First World War, Christ Church members were invited to contribute family memories. More...
Leading Lunch Club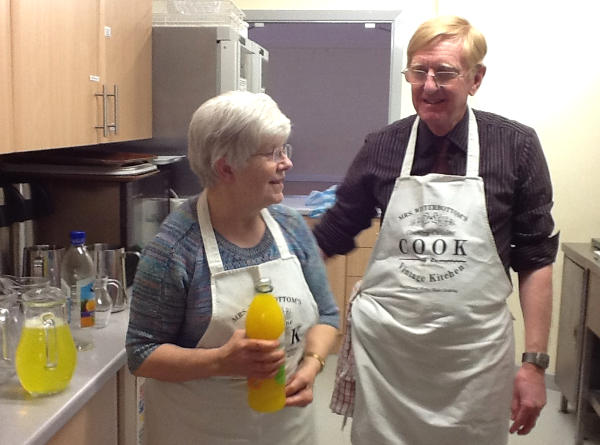 Phil and Beryl Ennis have been appointed as new leaders of the Christ Church Lunch Club, which provides friendship and community for older people.
More...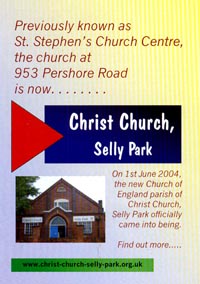 Ten years old!
Christ Church became a separate parish within the Church of England on 1 June 2004. We've got a new building since then, and many lives have been changed too. More...
Revive Residential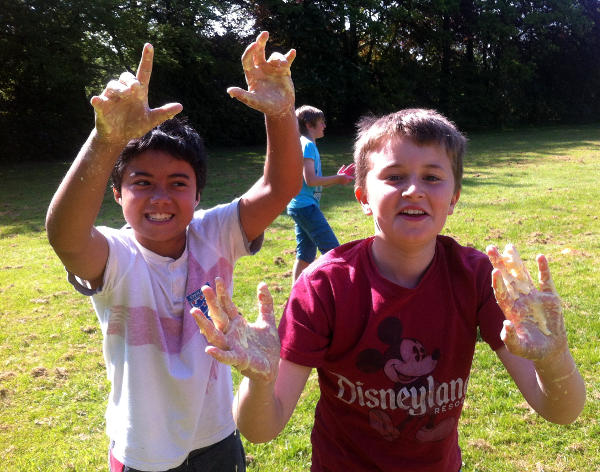 For 15 young people, a sunny weekend away was a time of adventure and growing in faith. More...
Art Group Exhibition 2014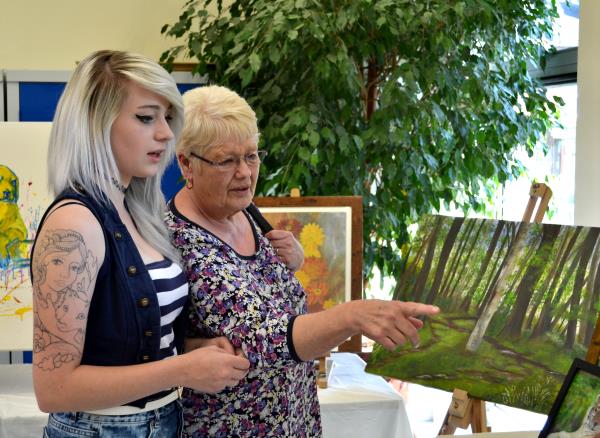 It was only meant to run for a few weeks... but Steph's Art Group proved so popular that it has now continued for over two years. In May the group's members presented a second exhibition of their work, having run a similar event last year. More...
Happy Easter!
Easter morning started very early for the team who decorated the cross outside Christ Church with flowers. Most of us got up a little later and packed our main hall for a very joyful all age celebration.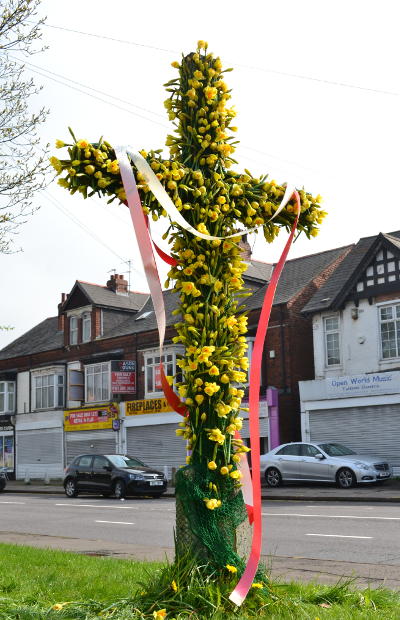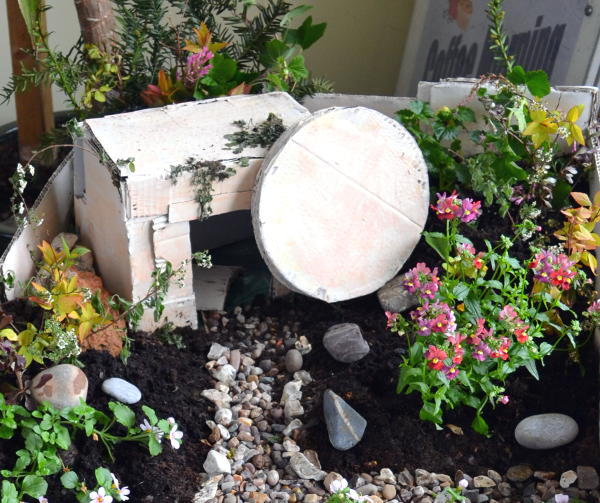 A visit to Auschwitz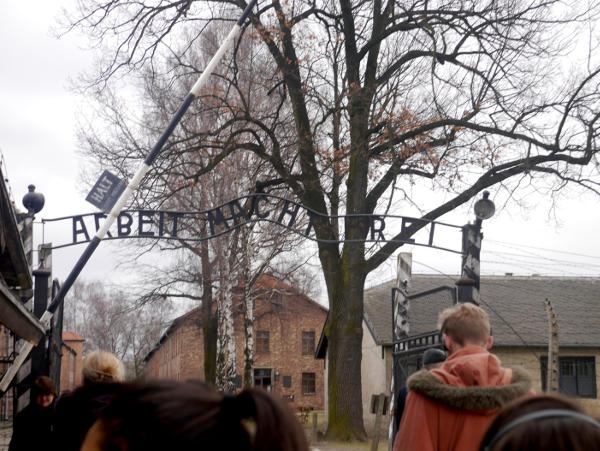 In March 2014 teenager Katie visited the former Nazi death camp at Auschwitz. She told her moving story in Christ Church on Holocaust Memorial Day. More...
Music at the Highbury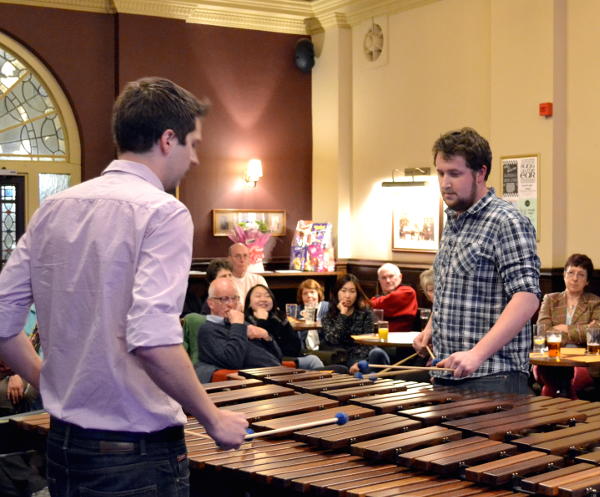 "The idea came while we were carol singing at the Highbury": Dilys liked the venue so much that she launched a series of concerts there. More...
Serving students at Canvas House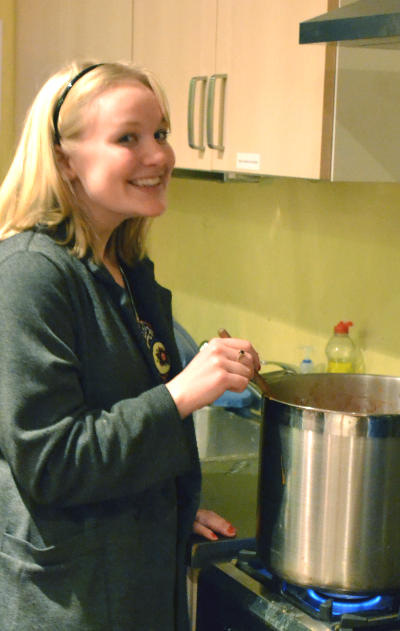 Our member Alice wanted to show us how Canvas builds Christian community among students in Selly Oak... so she invited us round for a meal to see for ourselves. More...
Help for African street children

Our children's groups are learning about the lives of street children in Tanzania, and doing something to try to help them. More details....

Reloaded Residential

A cold and wet few days were a time for team building and faith building for our older youth group. More...

Messy Church begins

We held our first Messy Church session on Saturday 8 February. It was enjoyable and creative, and Messy Church will happen every month from now on. Find out more here.

Growing youth work in Bolivia

In January 2014 Matt spent 2 weeks in Bolivia to help support youth work and to further develop our partnership with the churches there. Here's a report on how he got on.