Messy Church @ Christ Church
Marathon Drop-In
We're not running Messy Church in October but many of our activities in support of the Birmingham Marathon Drop-In are similar in nature. Everyone's invited! Messy Church is back on 11 November.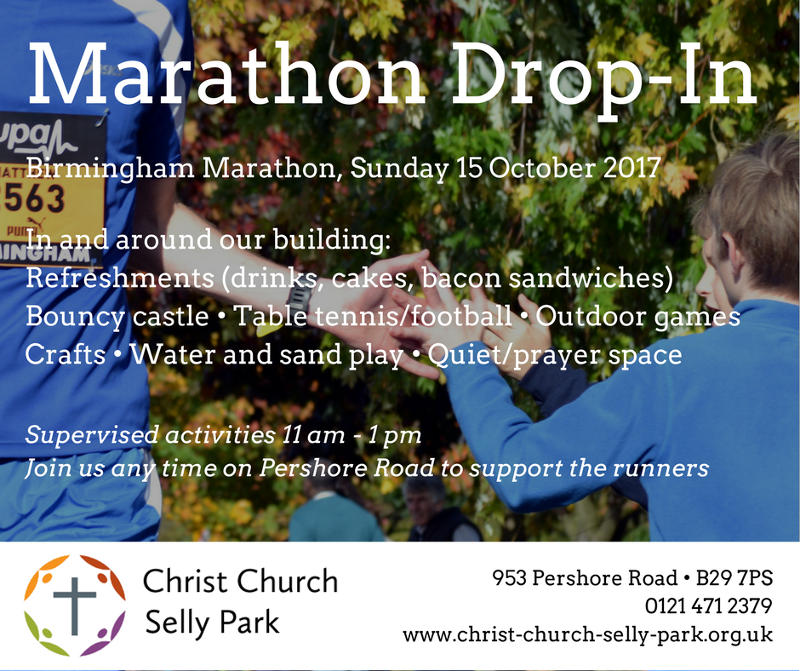 Messy Church: Puppet tales
At Messy Church in June we welcomed Maggie the puppeteer who told us a wonderful story about caring and forgiveness. We made and played with puppets of our own and joined in a time of celebration of God's love.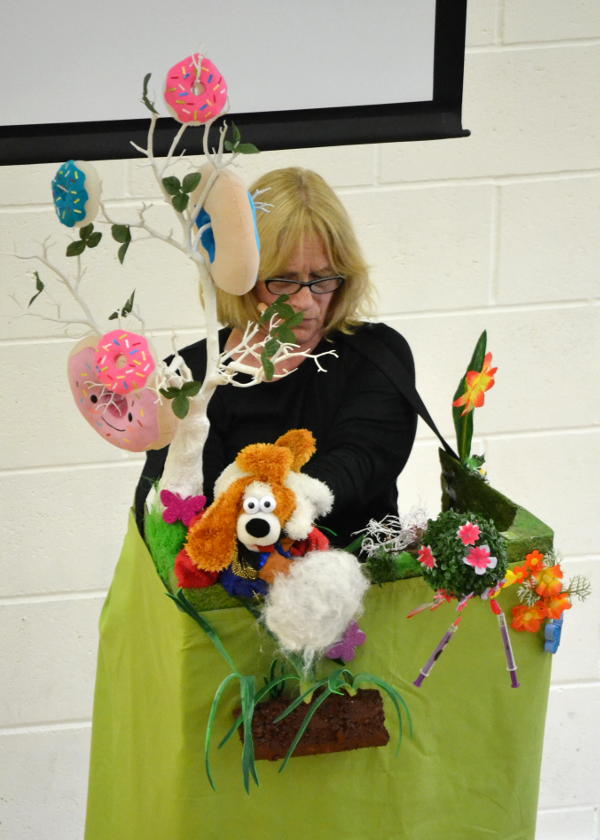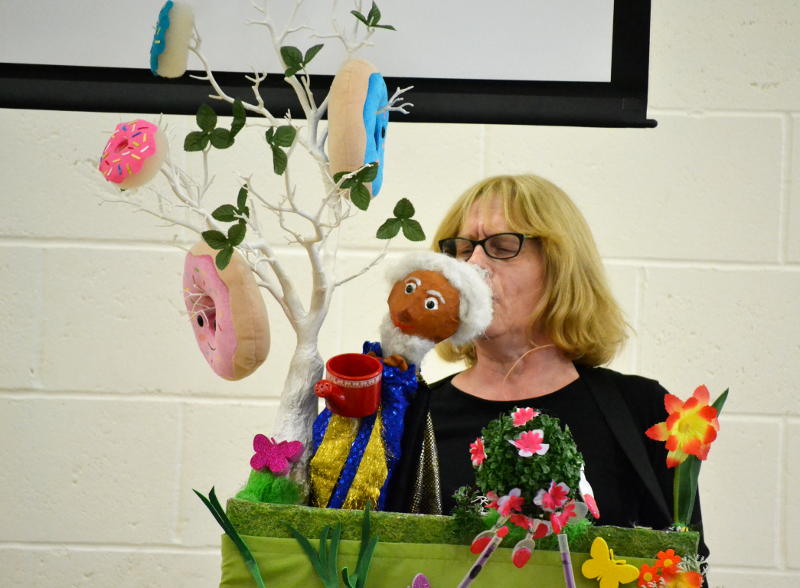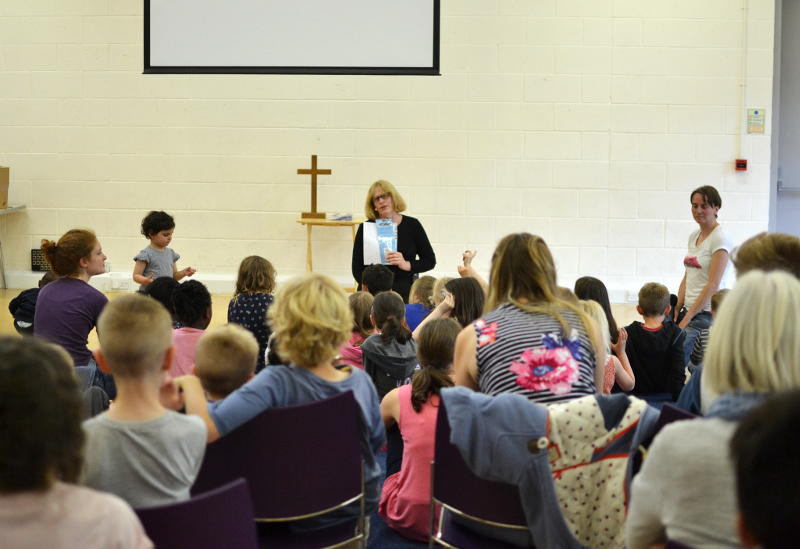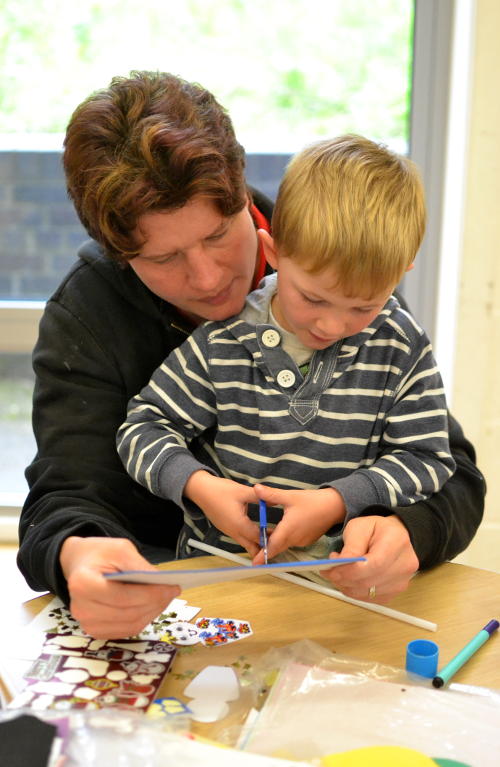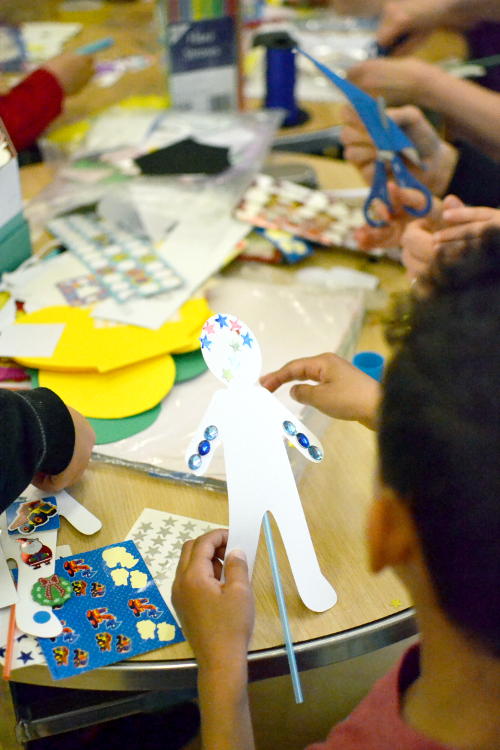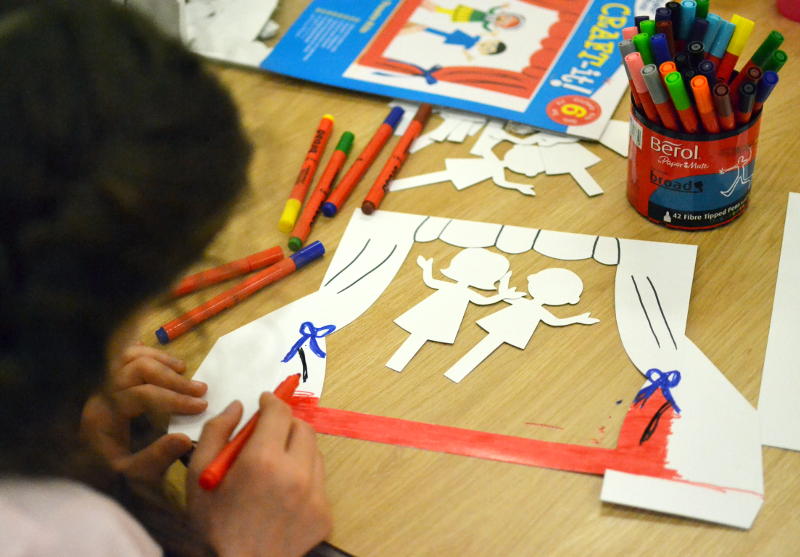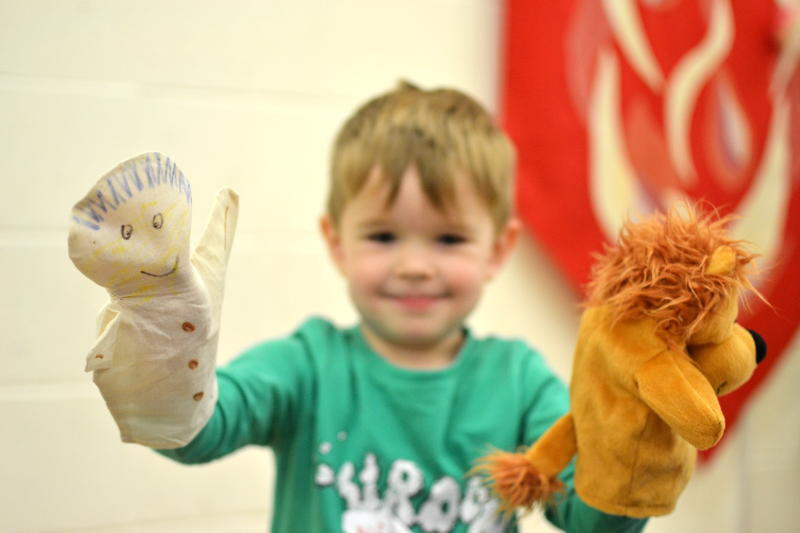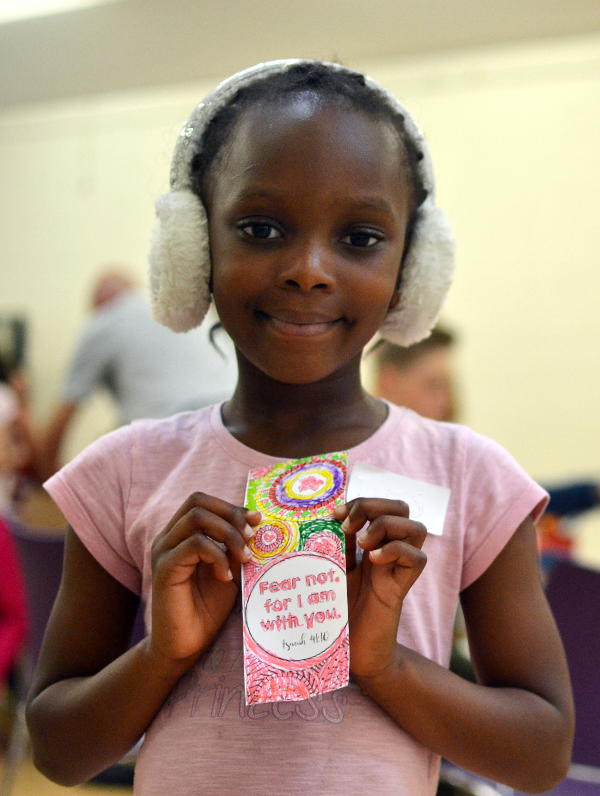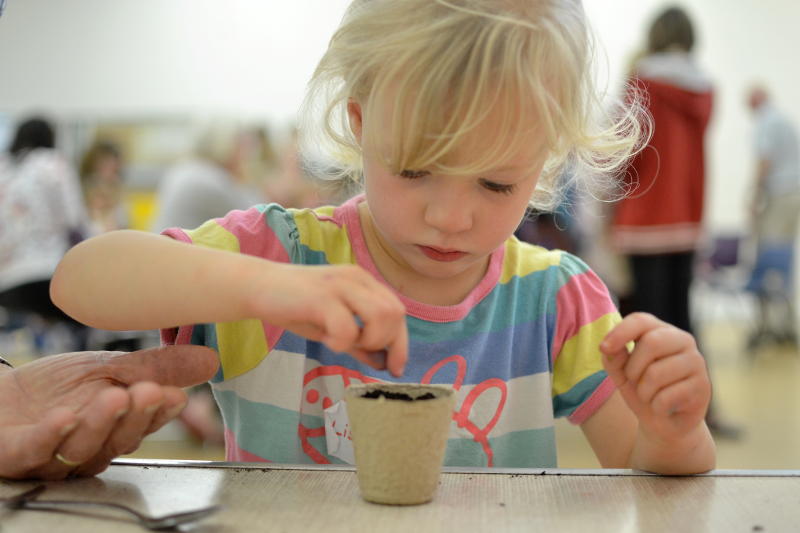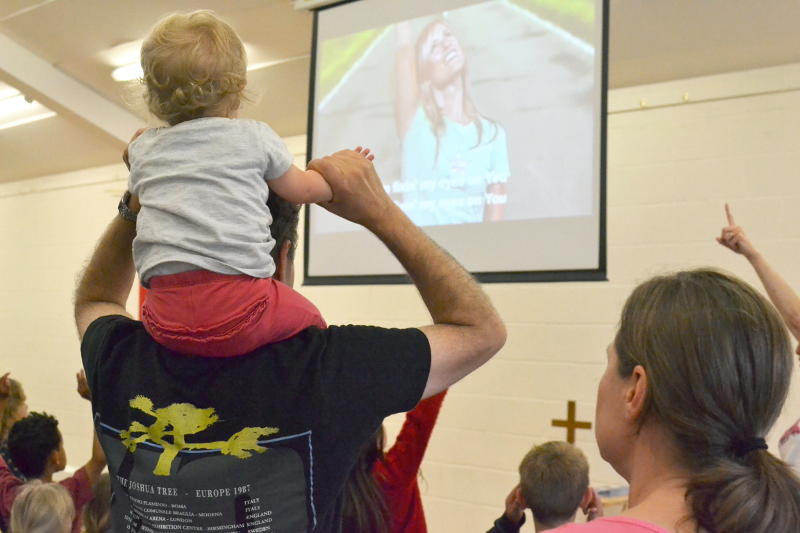 Messy Church: Who is God?
If you want to find out what an artist is like, you can learn something by looking at what they have made. In the same way, the majesty, beauty and immensity of the universe tell us something about the God who is behind it all.
At Messy Church we got creative ourselves in response to these words:
"The heavens declare the glory of God;
The skies proclaim the work of his hands."
Psalm 19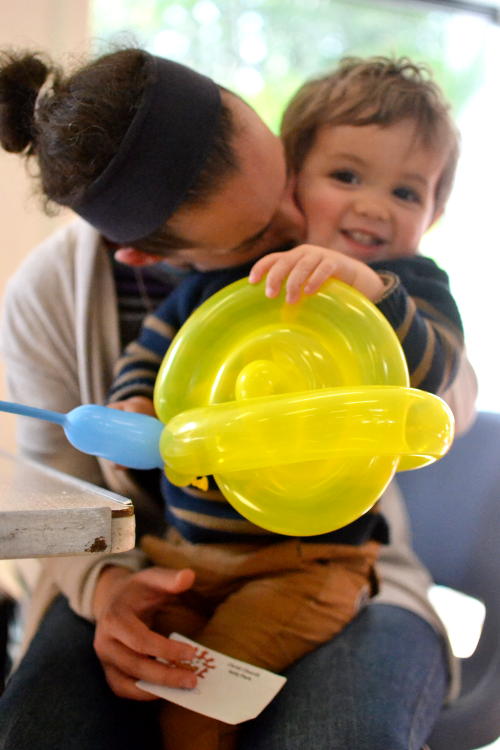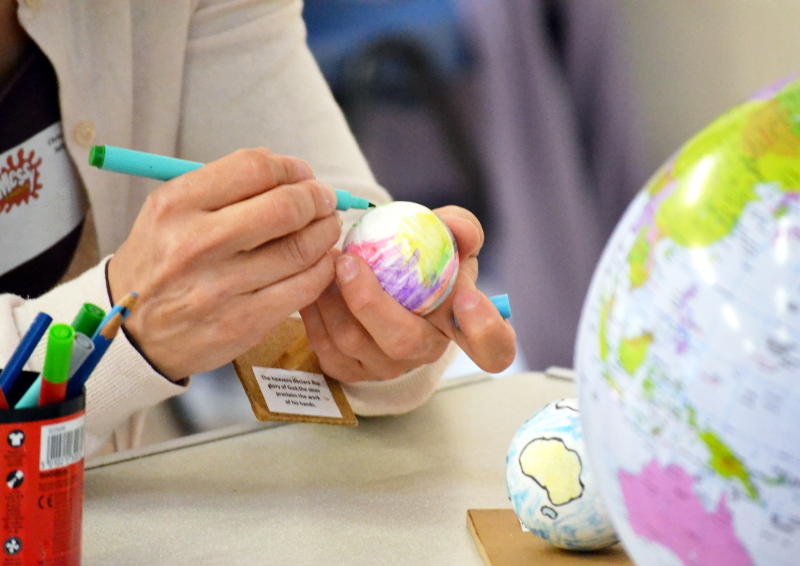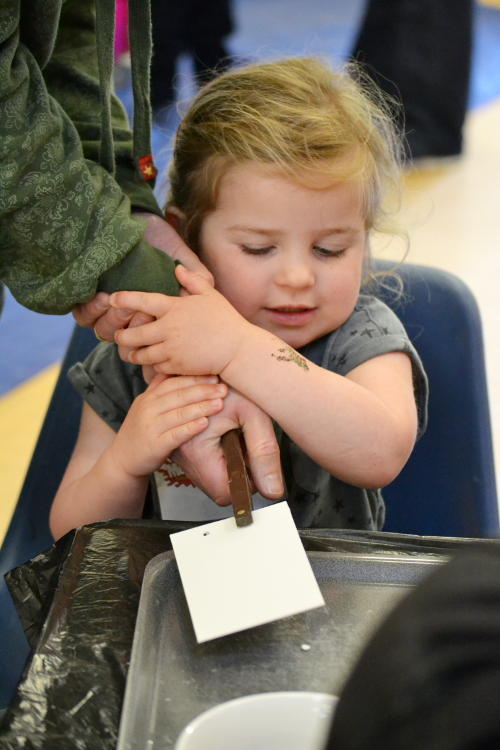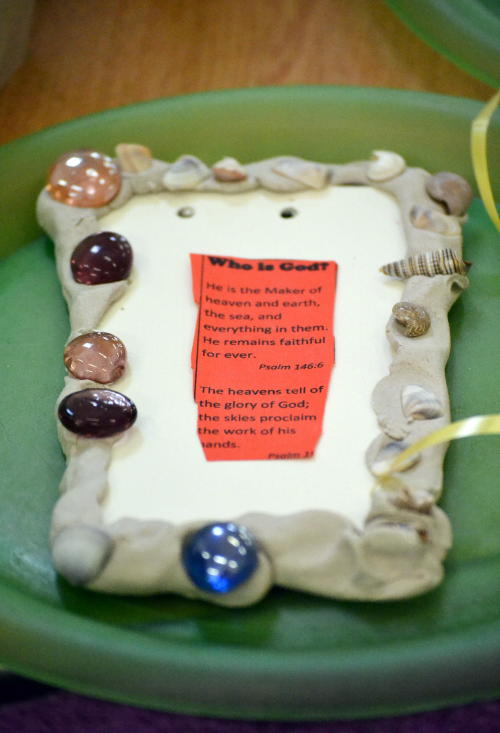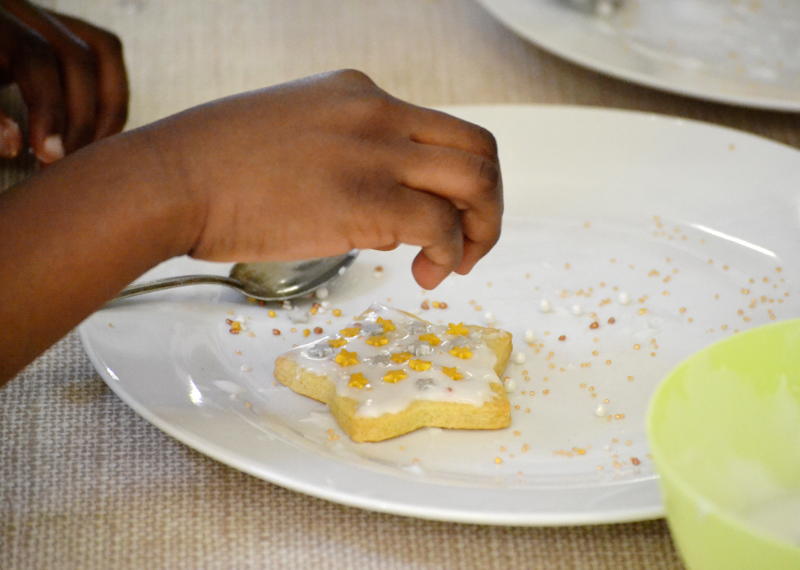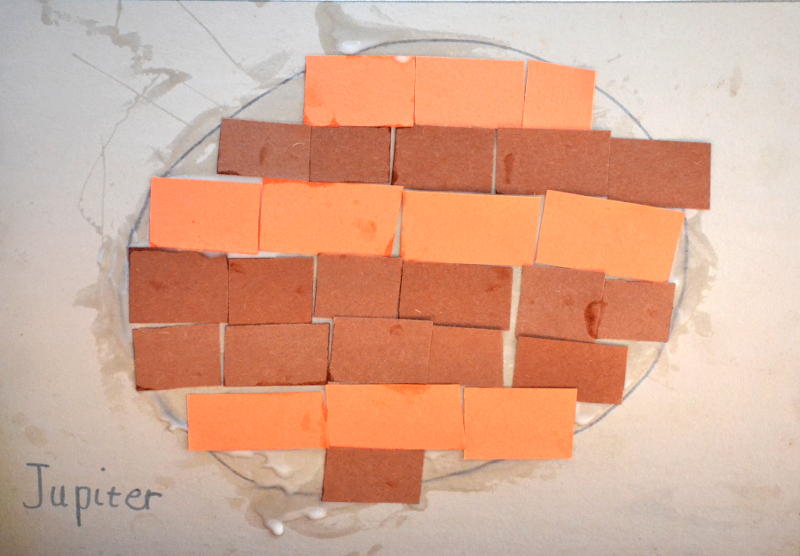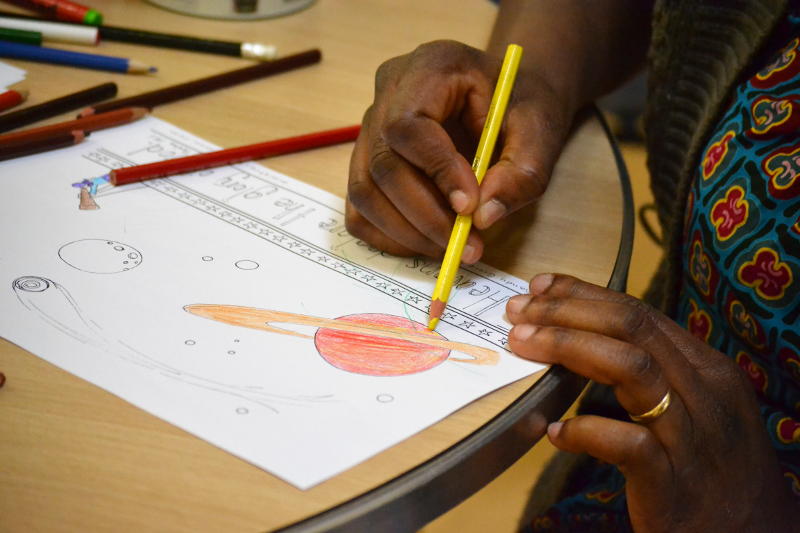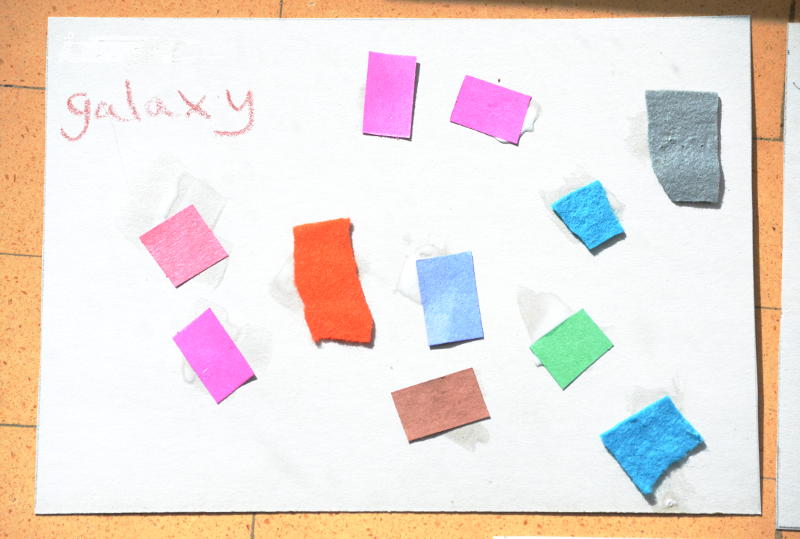 Messy Church: A new start
The story of the Ark is one of hope. It reminds us that God wants life to flourish on the earth, and the rainbow is a symbol of his faithfulness and promises.
At our first Messy Church after a long winter break we made lots of animals - some inflatable, some edible! We worked together to colour in a giant rainbow and we acted out the story of the Ark.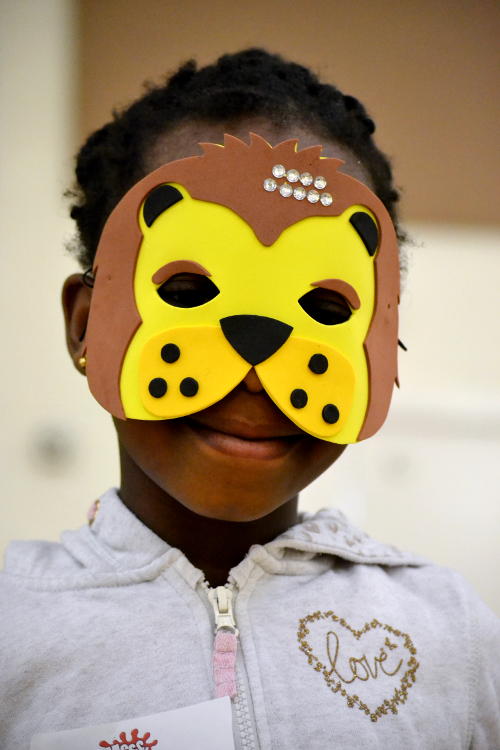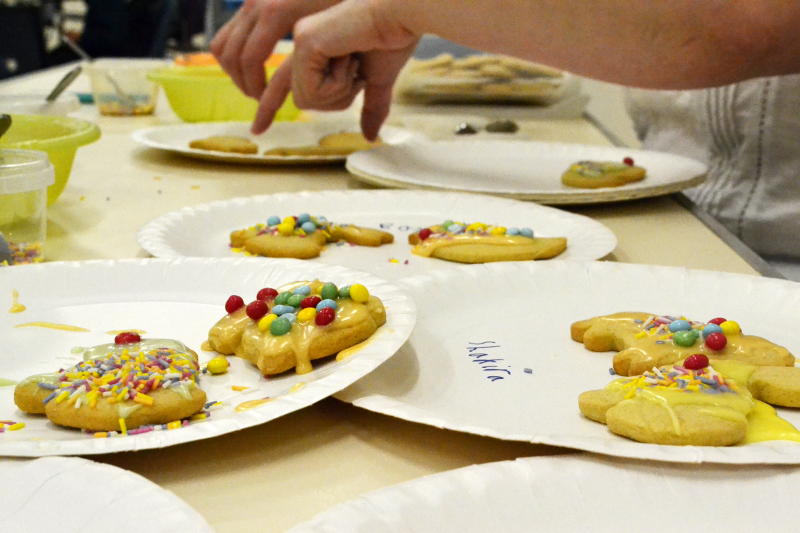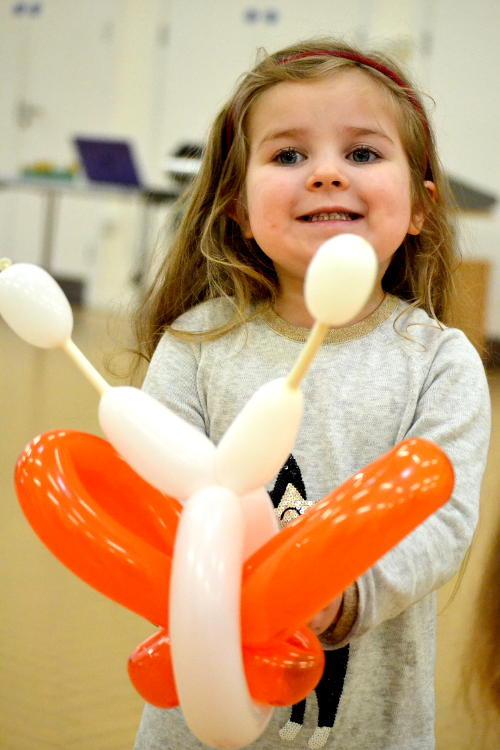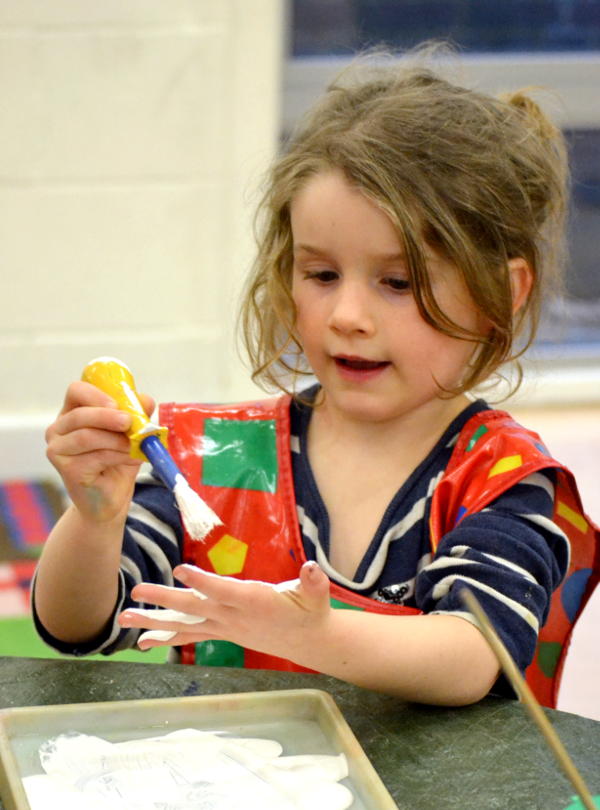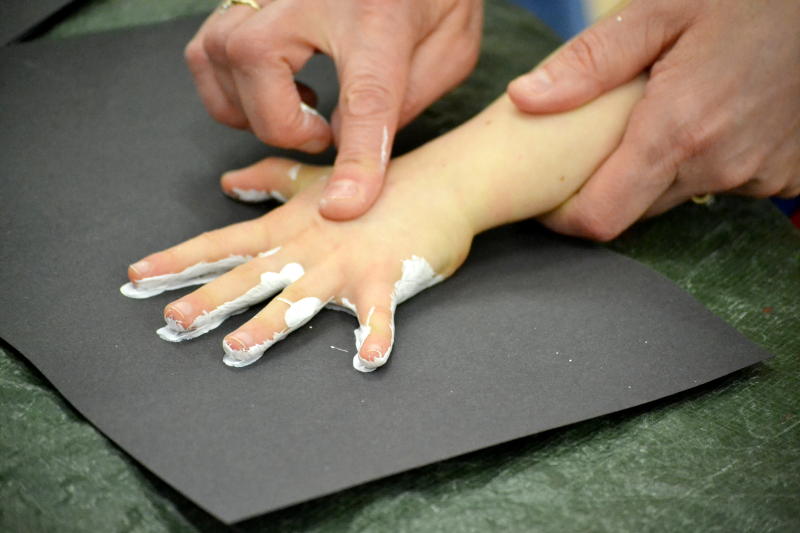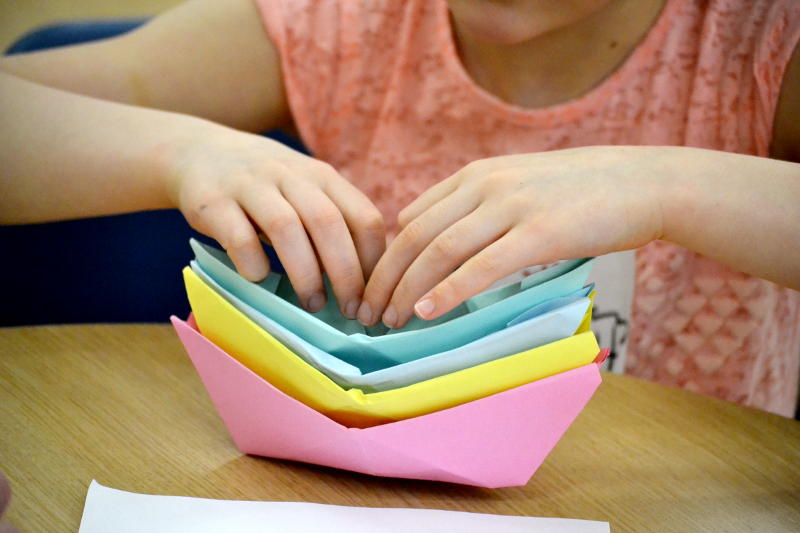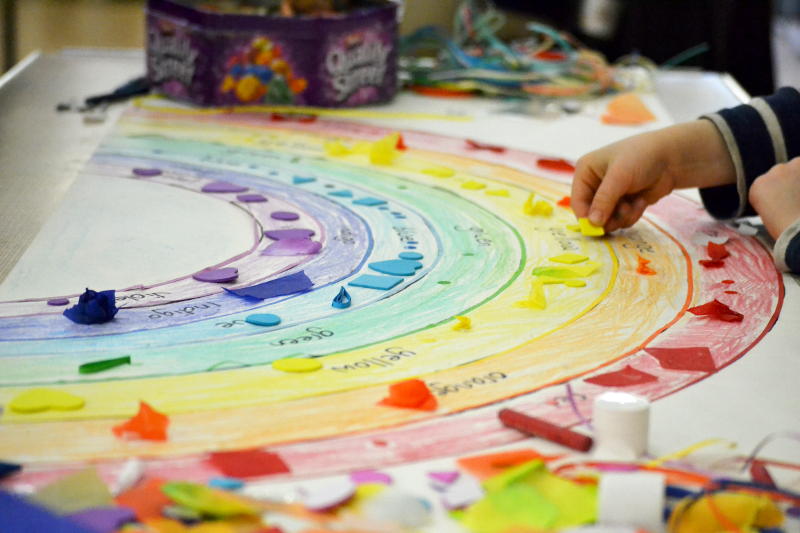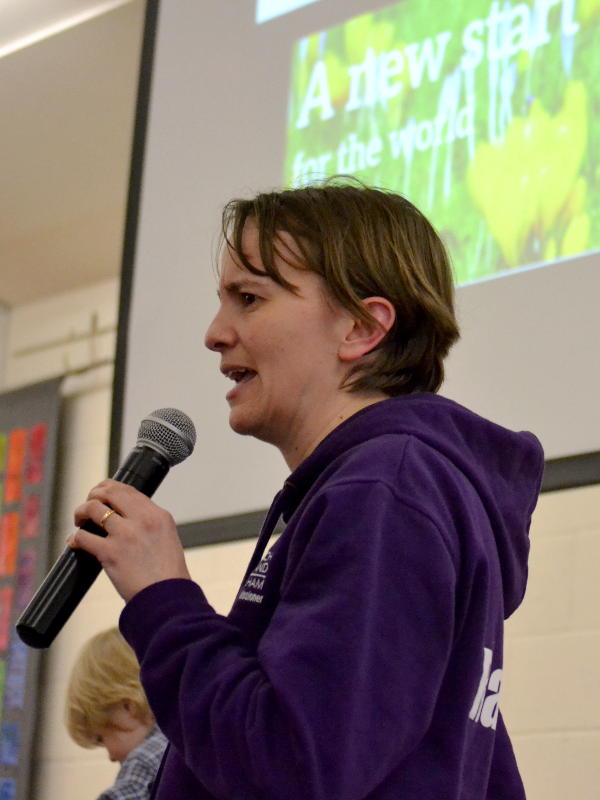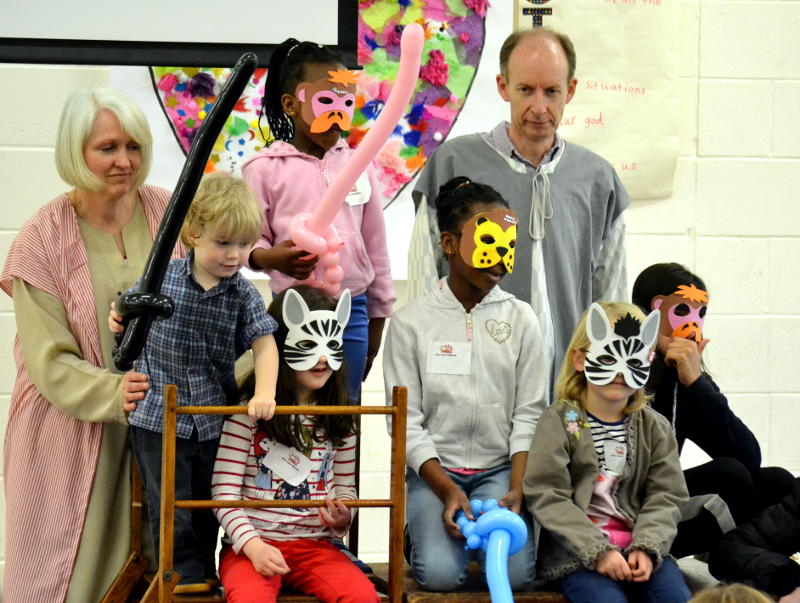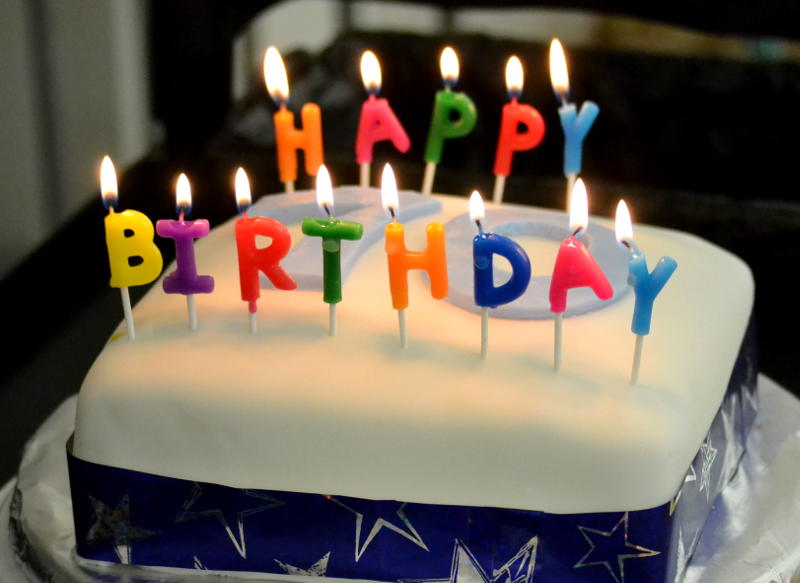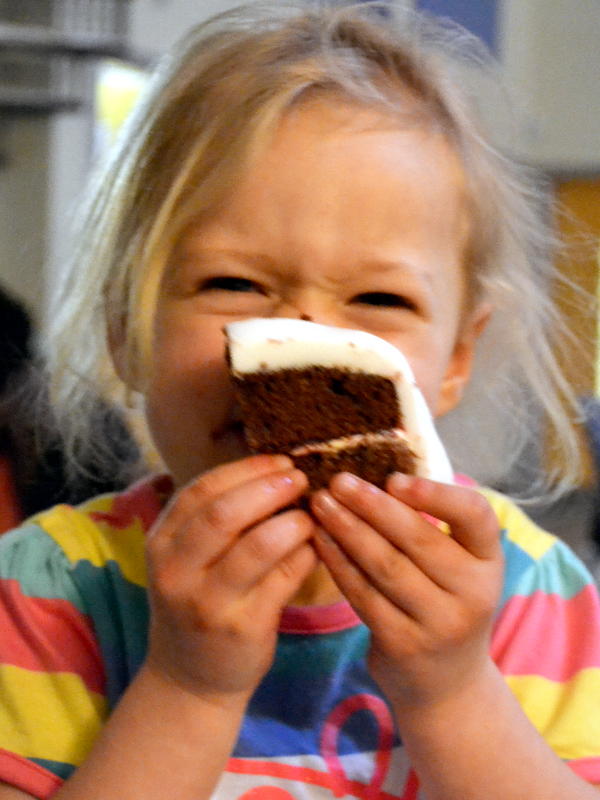 Messy Church: Christmas
Our craft activities in December focused on Christmas, making decorations, pictures and models to remind us of the season and the birth of Jesus that we celebrate.
That was followed by a Christingle celebration, recalling God's goodness in creation, his love in sending Jesus to rescue us and the light which he brings into our dark world.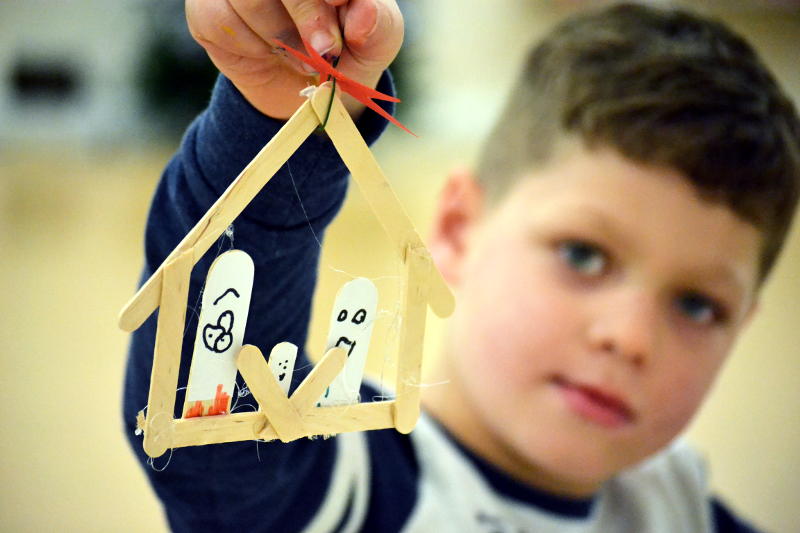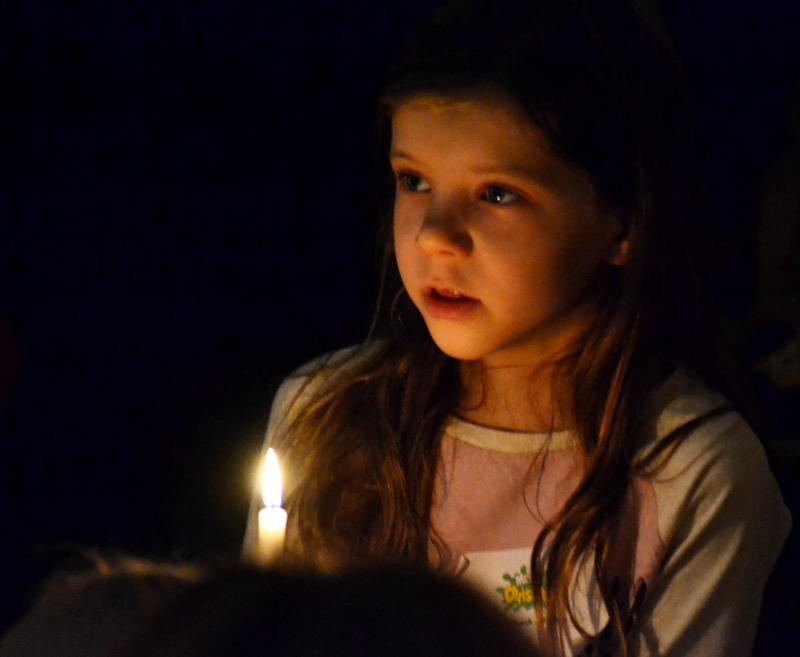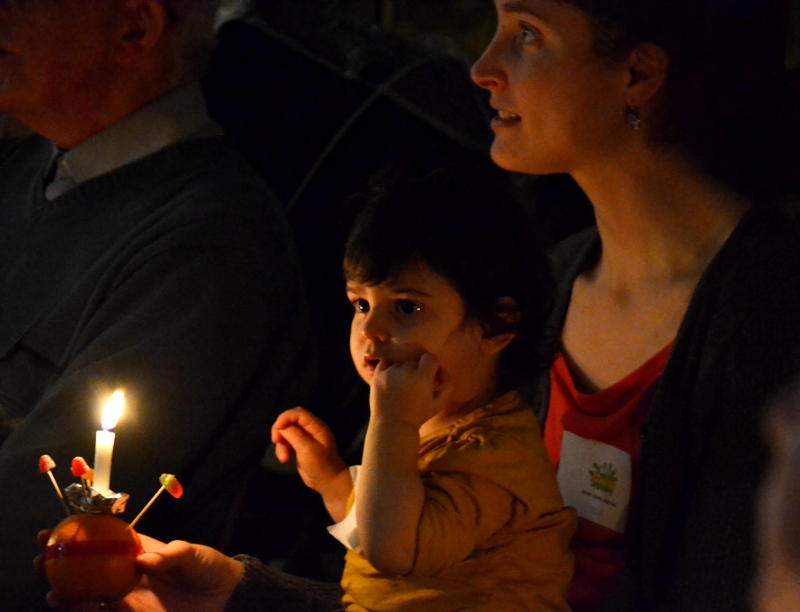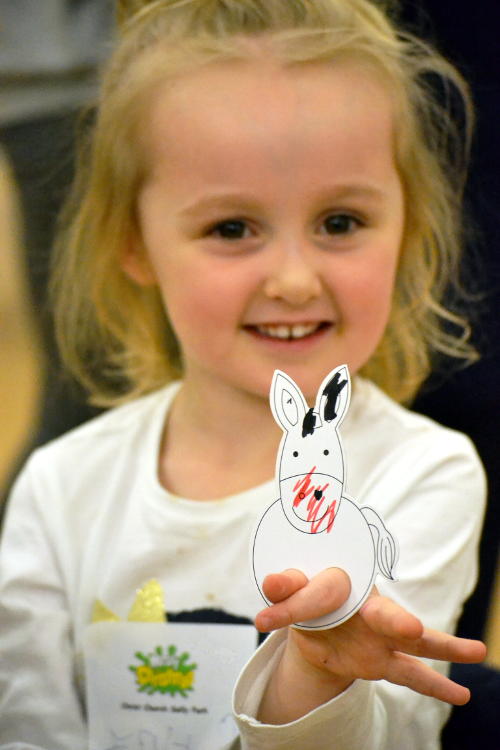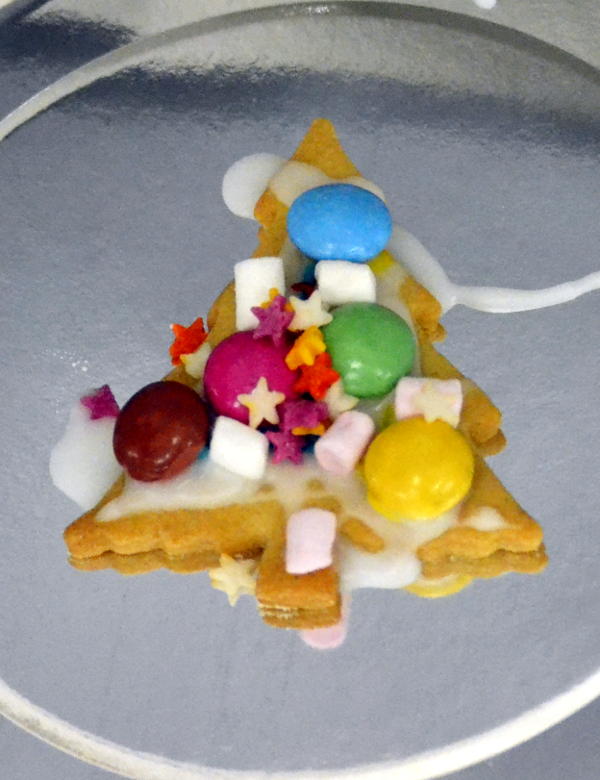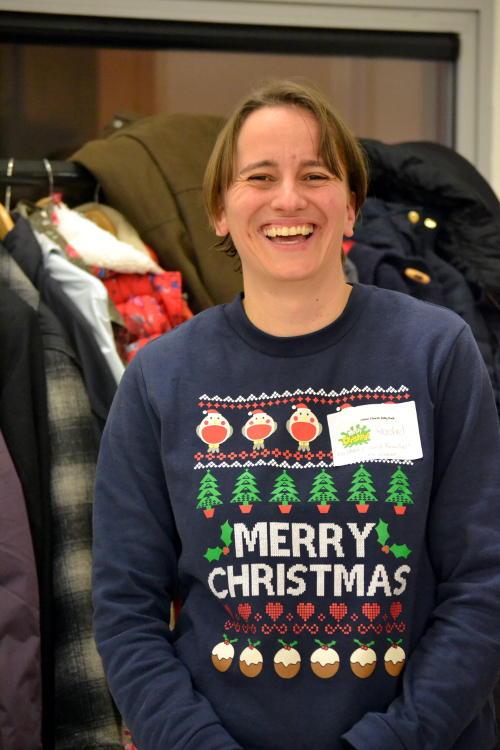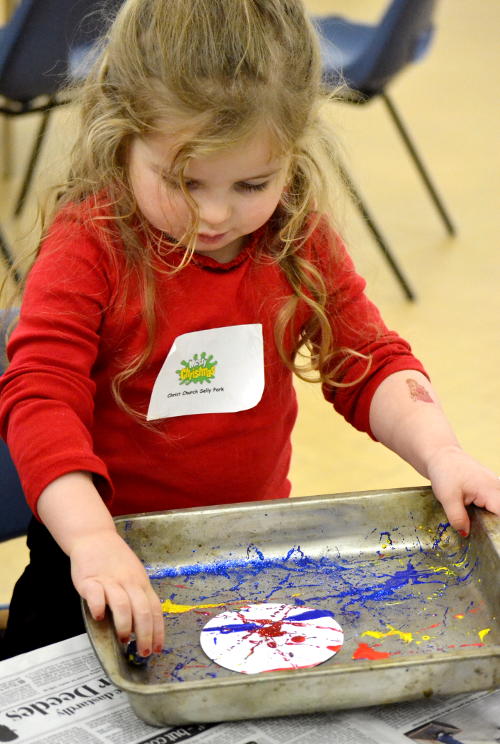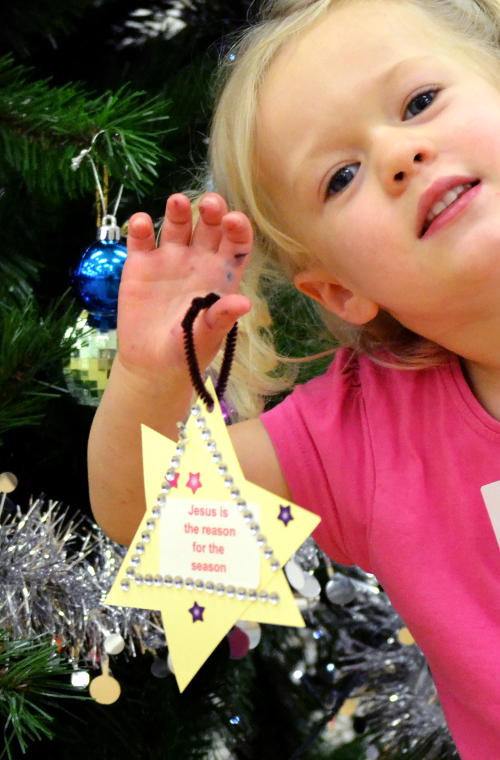 Messy Church: Sharing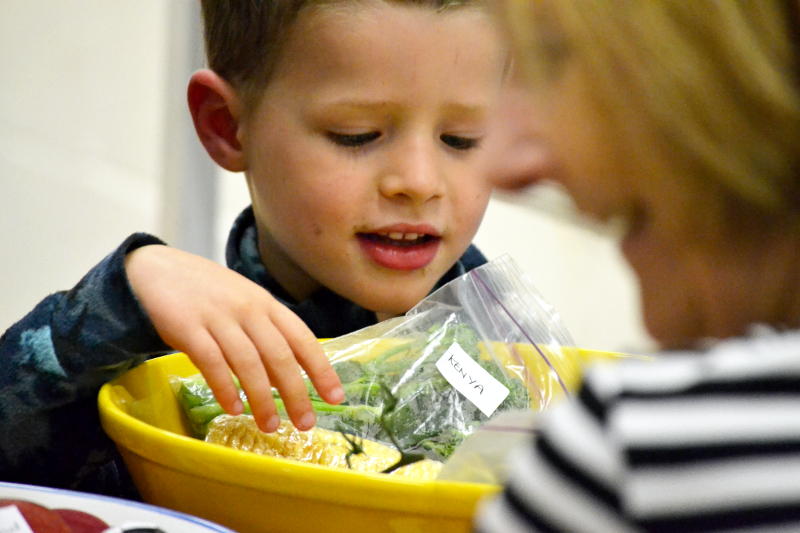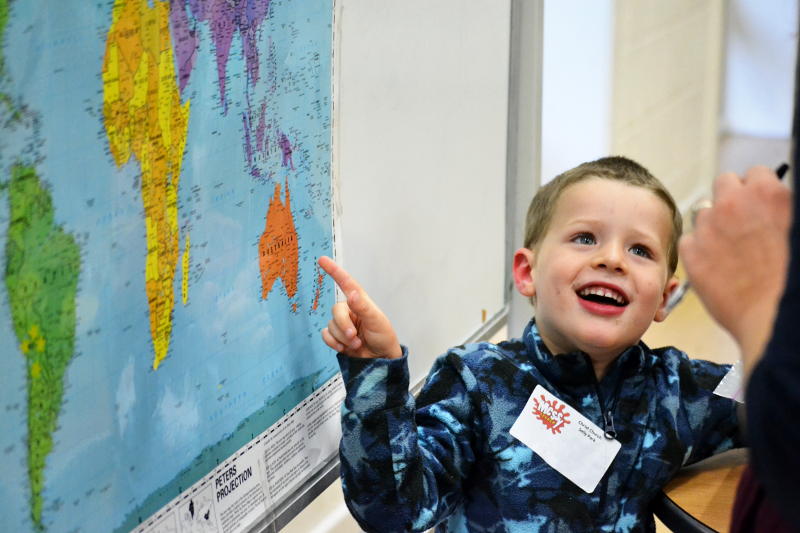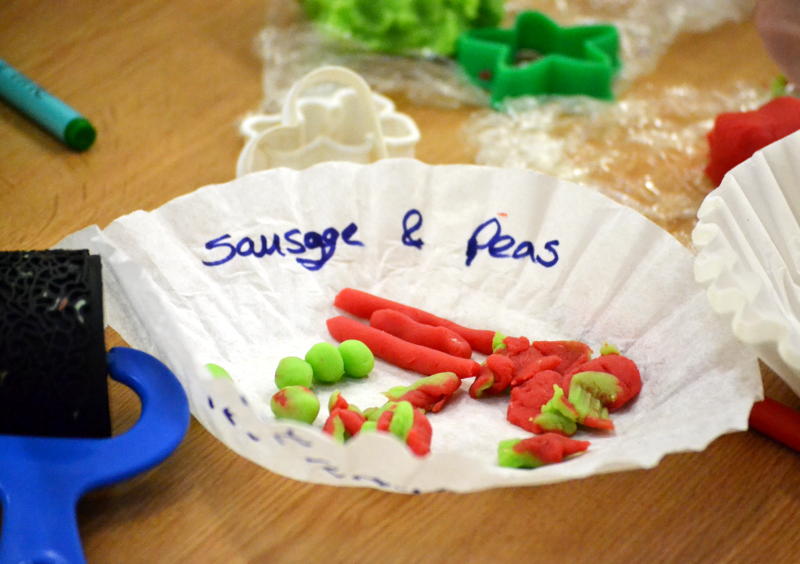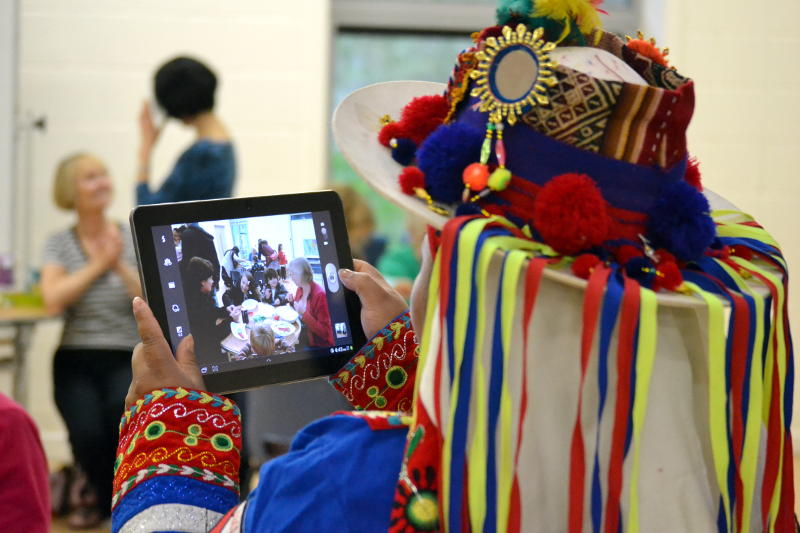 When a small boy offered his packed lunch of five loaves and two fish he never imagined that Jesus would use it to feed 5,000 people with plenty left over. We used that story to learn about sharing, to think about where our food comes from and how to get it to those who need it most.