Messy Church
Messy Church: Spring 2020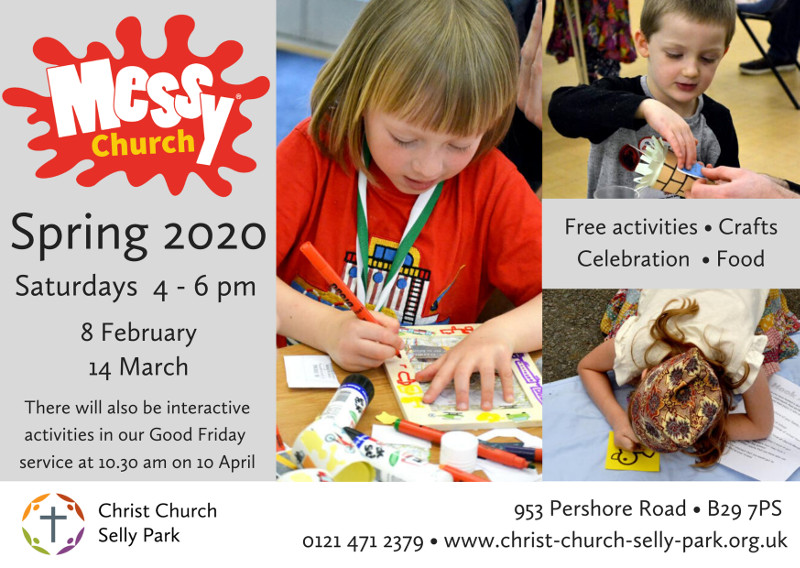 When Jesus was still a baby, he was brought to the Temple in Jerusalem according to the custom of the time. Even though he was still so young, two people recognised him as the one God had sent to save his people.
Christians believe that Jesus is present in the world today, so where can we find him? What might he look like? That's our theme for Saturday 8 February.
Building God's people
At Messy Church during 2019 we learned that God can work through the most unlikely people and situations. If you were planning to build a nation, would you start with someone like Joseph, who boasted about his dreams so much that his brothers hated him? What could you do with someone like Moses, who just wanted a quiet life far away from everyone else? Surely you can't conquer a fortress city just by marching around it?