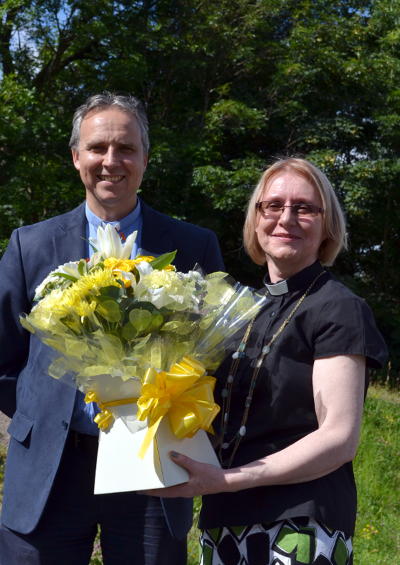 Welcoming Megan
On the Sunday that Megan Gibbins was ordained in Birmingham Cathedral, we held a special lunch to welcome her as curate at Christ Church. More...
Mentoring Matters revisited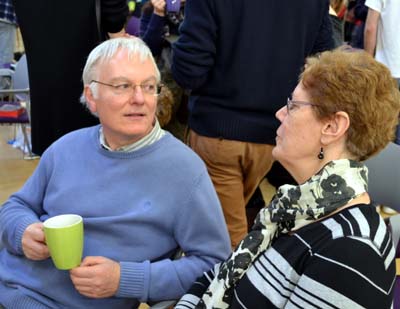 "I received acceptance, understanding, support and encouragement"
It's now over a year since the Mentoring Matters course was run in Christ Church and mentoring partnerships set up. We had the opportunity to find out how it's been going when Stephanie interviewed four of our members who have taken part.
For the mentors, it's been a challenge but also a privilege to encourage others to grow in their relationship with God. Those being mentored were able to share their struggles and to grow in faith and understanding.
You can listen to the interviews using the link below.
Weekend Away 2013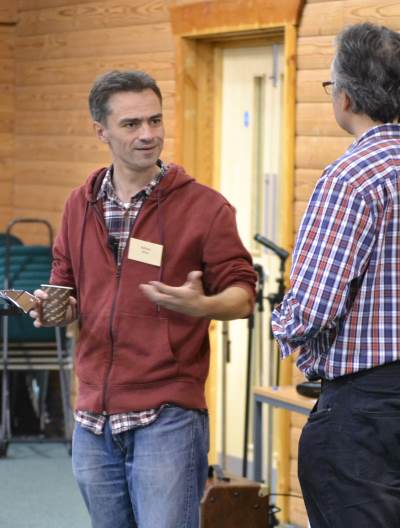 Most members of Christ Church took part in a residential weekend in Staffordshire in October 2013. The weekend was led by Adrian Beavis (right).
There's a report on the weekend, with links to Adrian's talks,
here
.
Changing church
Adapting to change was one of the major themes to come out of our 2013 Annual Meeting. The issues highlighted include:
Our congregation has grown by over a quarter in the last 4 years. How can we help everyone who joins us to become fully involved?
Some of our most successful groups and activities have been started on the initiative of members rather than "from the top down". How can we organise ourselves to maximise this kind of empowerment?
How can we best engage with local children and families who attend our craft and other activities in ever-growing numbers?
There are no easy answers to these questions but we are, as a church, "on the case".
"A particular joy has been to welcome an increasing number of people from other countries coming to worship with us"
"We want Christ Church to be a gate through which people can come and find abundant life"
Are you sitting comfortably?
If not, you might be sitting on one of our decades-old plastic chairs... or even worse, one of the temporary folding chairs we've been using for the last couple of years. Our hope is to replace this hodge-podge of seating with a modern, comfortable design and so improve the experience of church for everyone, including visitors and other users of the building.
"To replace all our chairs will cost nearly £30,000... if you say it quickly, it doesn't sound so much"
Update April 2013
Thanks to the generosity of our members we received enough money to go ahead with an order for 150 new chairs, and they arrived at the end of April. We'd like to get another 50 in due course.
The money for the chairs was raised through a one-off appeal. There's more information about our regular income and expenditure on our Finance and giving page.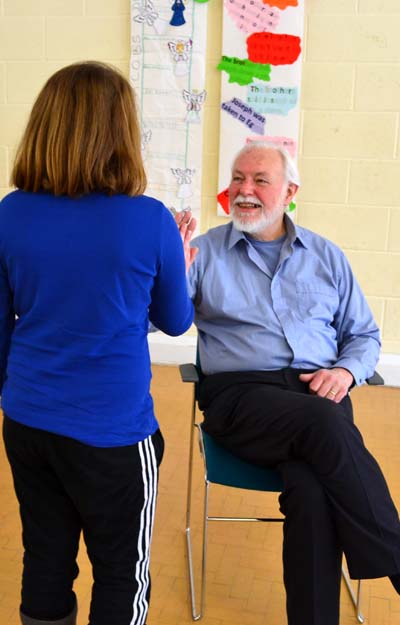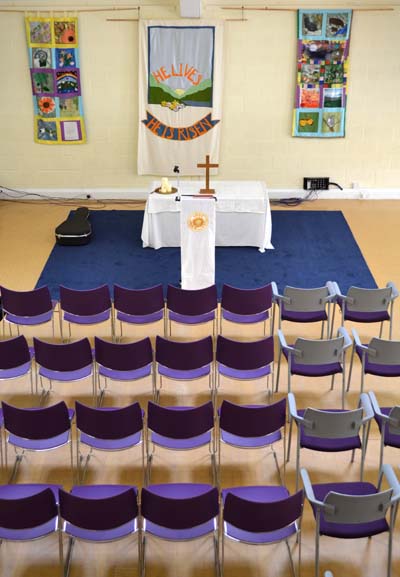 Mentoring matters
This is the title of a practical course running until summer 2013 aimed at helping people help others to grow as Christians.
Informal mentoring relationships already exist in Christ Church and many of us have benefited from the help and advice of a more experienced Christian at some point in our lives. This course is intended to train mentors so that they can be better equipped to offer support and encouragement to others. Each mentor will link up with another individual for a specific period.
The idea of one person guiding another in their spiritual development has a strong precedent: it's how Jesus trained the apostles.
"At Christ Church we want to share our lives and enjoy learning and growing together"
"One significant way of growing as a Christian is to pass on what we ourselves have learned"
Good Friday
Our Good Friday All Age service took us through the story of the Passion in an interactive way, linking it to our current experience and the needs of the world.
"If you have ever believed that there is a limit to forgiveness, this day says there isn't"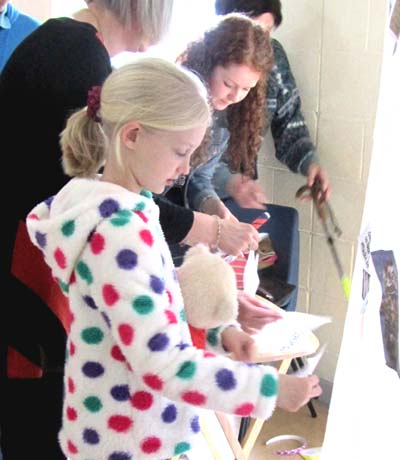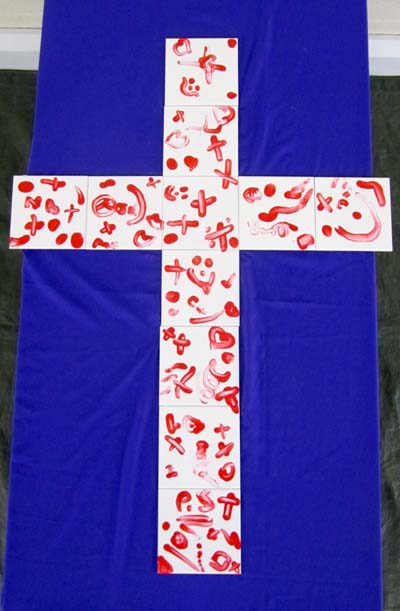 Maundy Thursday: Passover Meal
The night before he went to the Cross, Jesus celebrated the Passover with his disciples, an event that has become known as the Last Supper.
We used a simple meal together to recall this event and explore the roots of our faith.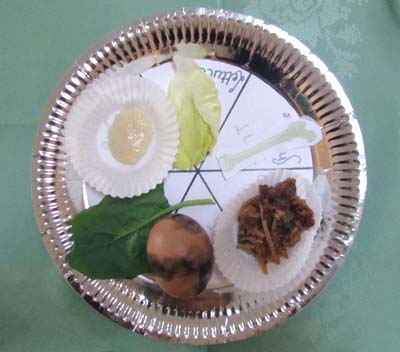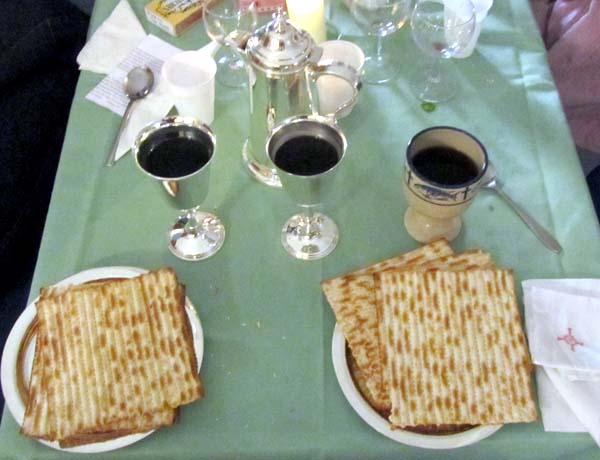 Brown Rice Day
After a morning service we exchanged our normal Sunday lunch for the staple diet of much of the world's population: bowls of brown rice, served by young people in Christ Church. Over £450 was raised for Compassion UK's campaign against extreme poverty.
The event was a follow-up to a recent All Age service which focused on bringing freedom to people trapped in poverty.
"People commented on how nice it was to chat and spend time together as well as supporting a great cause"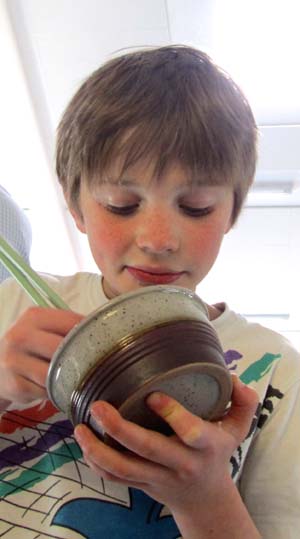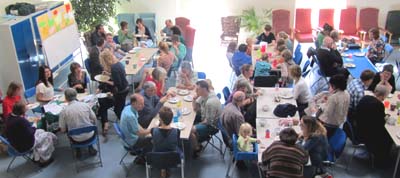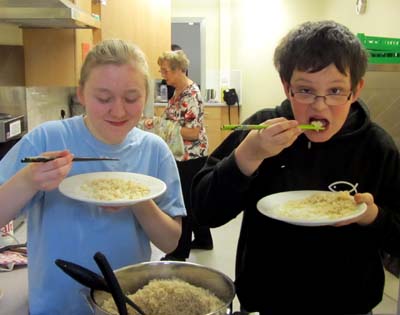 Vision Day
Where is God leading Christ Church? How can we serve more effectively in our parish and in the wider world? In October 2011 we spent part of a Sunday thinking and praying about these issues. Longtime members, newcomers, old and young joined together to help set our priorities for the future.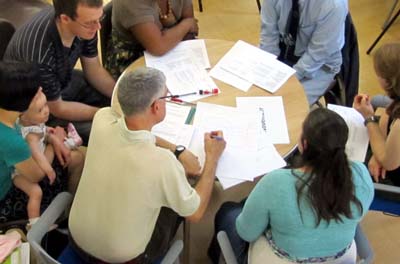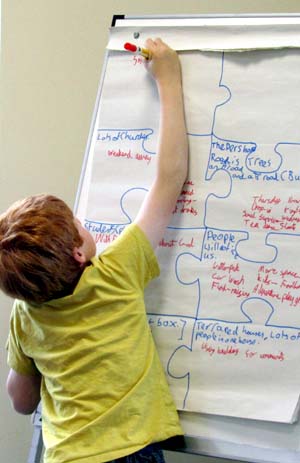 Making space: the Quiet Room
The Christ Church building can be a busy place, with lots of things happening in the halls and side rooms. Many people have felt the need for a space to be set apart for prayer and reflection, and the Quiet Room was dedicated for this purpose in September 2011. It's available for anyone to use whenever the building is open.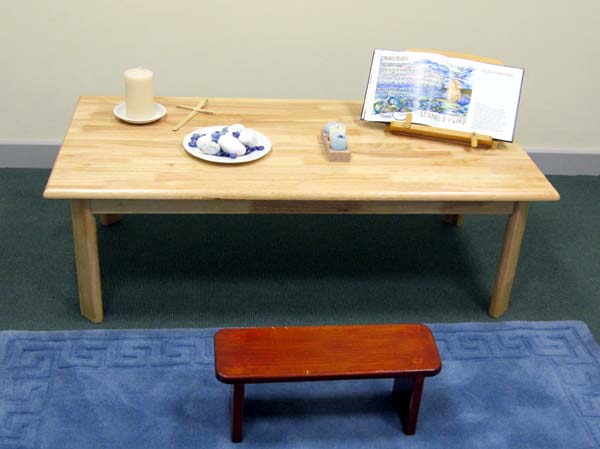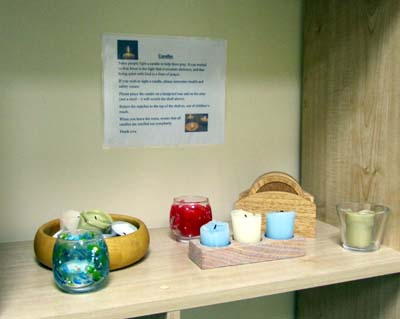 From time to time members of Christ Church express new-found faith through baptism, and ongoing commitment through confirmation. At a celebration in July 2011, four people who took part explained why they were taking this step.
In the audio recording (which can be downloaded using the link on the right), first we hear from the younger generation as Tom and Oliver are interviewed by our youth worker, Ellen. Then Gaie and Corey each describe their journey of faith to our vicar, Geoff.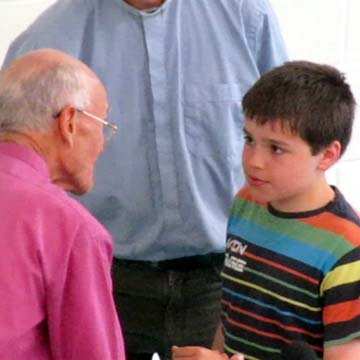 MP3 format, size 3.1 MB
With All Your Mind
"She told me her faith had been completely crushed by people who held these ideas"
Some years ago one of our members found himself in conversation with a young woman who had been exposed to some widely-held beliefs: that the material world does not matter, and that rational thought is "unspiritual". Down the centuries much Christian thinking has been influenced - even infected - by these ideas, but they are not Christian at all, deriving instead from Greek philosphy.
Peter had recently studied a book countering these ideas, and recalls that this woman cried when she realised that the teaching that had led her away from faith was in fact false. After much further study, Peter has launched a website called With All Your Mind whose aim is to help and encourage us to think about our faith. It contains links to online articles and audio exploring a wide range of topics from a Christian perspective.
Labyrinth
For one day in March 2011 our smaller hall was transformed into a place to contemplate the deeper things of life. Participants followed the maze-like path with time to listen, watch and reflect at a series of points along the symbolic journey.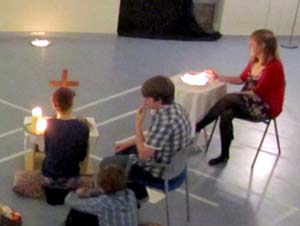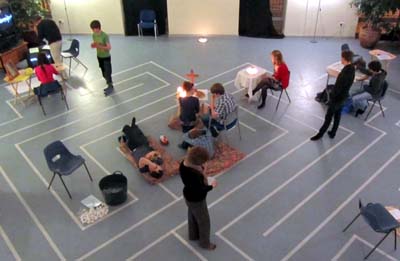 Annual Meeting: giving thanks
At our Annual Meeting in April 2011, members were invited to write down something that they particularly wanted to thank God for in connection with Christ Church. Among a wide range of topics, the most mentioned categories were:
Friendship and support within the church
Our young people
More people being welcomed into the church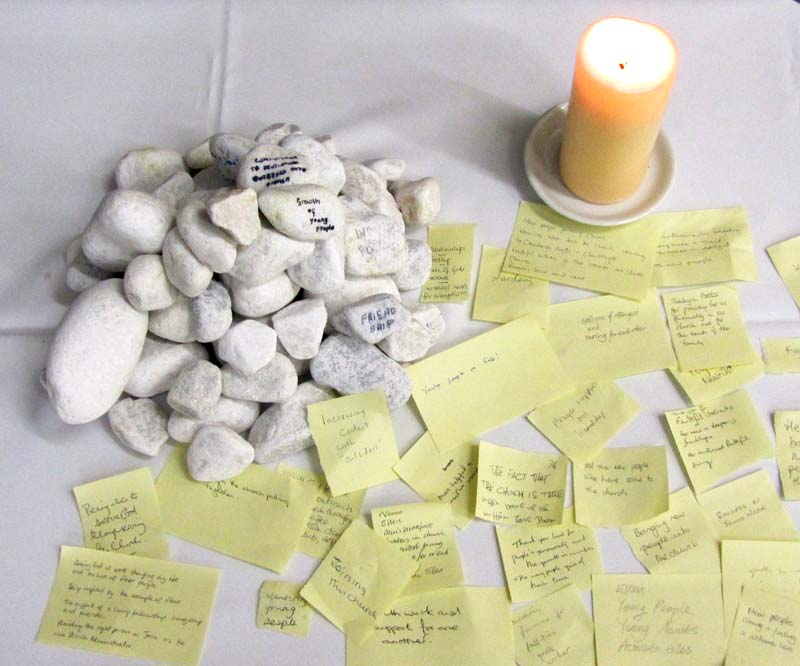 "Seeing God at work changing my life and the lives of other people"
Bible reading challenge
It started when a group of young people from Christ Church went to Soul Survivor in the summer of 2010. Many of them took on the challenge of reading the whole Bible in a year - and found it really worthwhile.
Early in 2011, the challenge was extended to the whole church, and 60 adults committed themselves to reading the whole Bible or specific sections of it within a year.
There are plenty of resources to help read, understand and even listen to the Bible, and we've provided some links on our Bible reading page.