Meeting online
With our building currently closed, and all our physical events suspended, we've moved many of our activities online. Each week we're broadcasting a short Sunday reflection on Youtube and Facebook. These include a short talk, prayers, readings and music.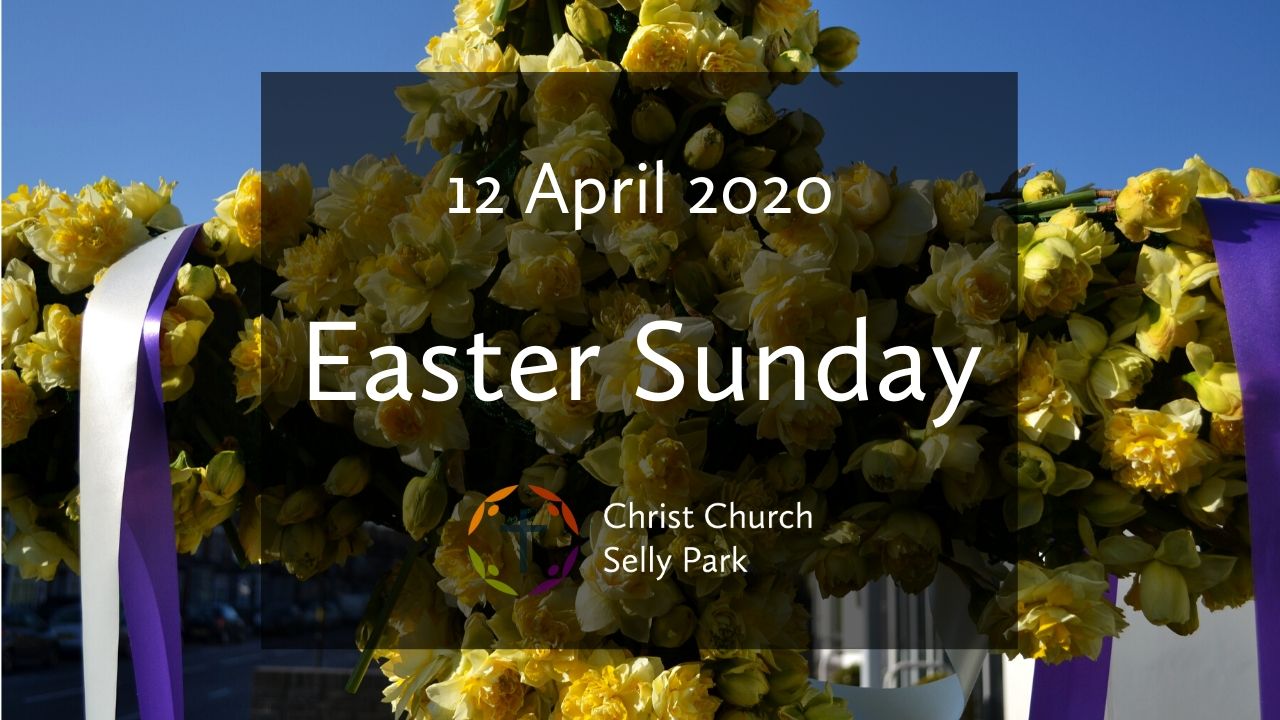 We are also running other events online, including home groups, prayer times and the Wednesday morning 8 am service.
The remainder of this page describes how we operate in normal times.
Sunday morning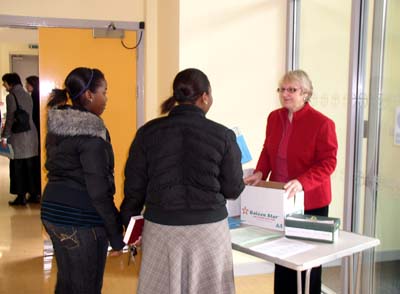 Our main weekly celebration is intended for families and individuals across the whole age range.
Children and young people (up to age 14) normally leave the main service after a quarter of an hour or so to join their own groups. Children of visitors are welcome to join in with these activities.
Adults stay in the main hall for the whole service. This will include praise (especially through music), a Bible reading, a talk (sermon), prayer, and maybe much more. Somehow no two services are ever the same.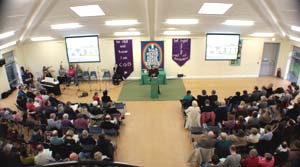 All Age and All In services
On one Sunday each month (usually the first Sunday) the activities are planned to be particularly accessible to people of all ages. Adults and children join in worship together.
The All In service is based on the idea that people respond to themes in different ways. Some of us like to talk, some prefer a creative activity, some like to move around, and so on. For part of the time we move into different zones around the building according to personal preference, not age.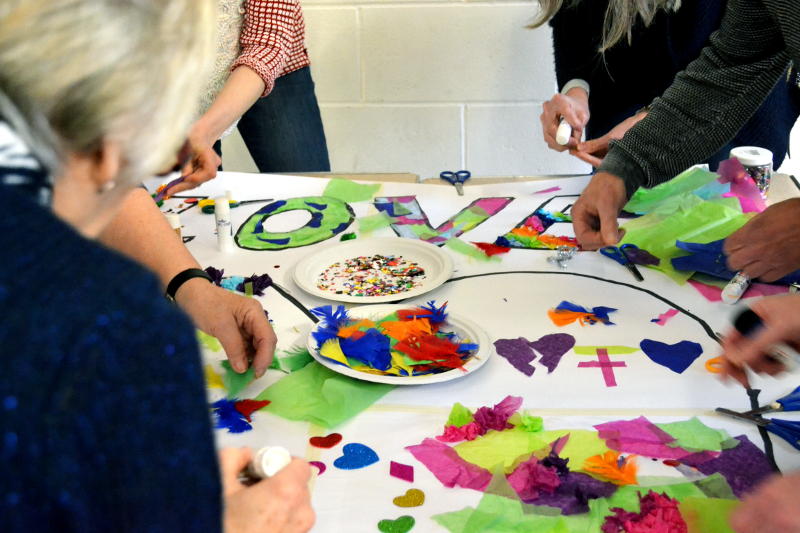 Sunday evening
Evening services are held in the more intimate surroundings of the smaller hall, which makes for a more reflective atmosphere. We use a range of service formats, recognising that people have different ways of responding to God.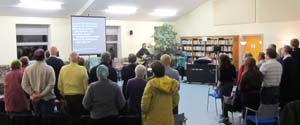 Wednesday morning
We hold a short Service of Morning Prayer each Wednesday at 8 am, timed to start the working day.
Messy Church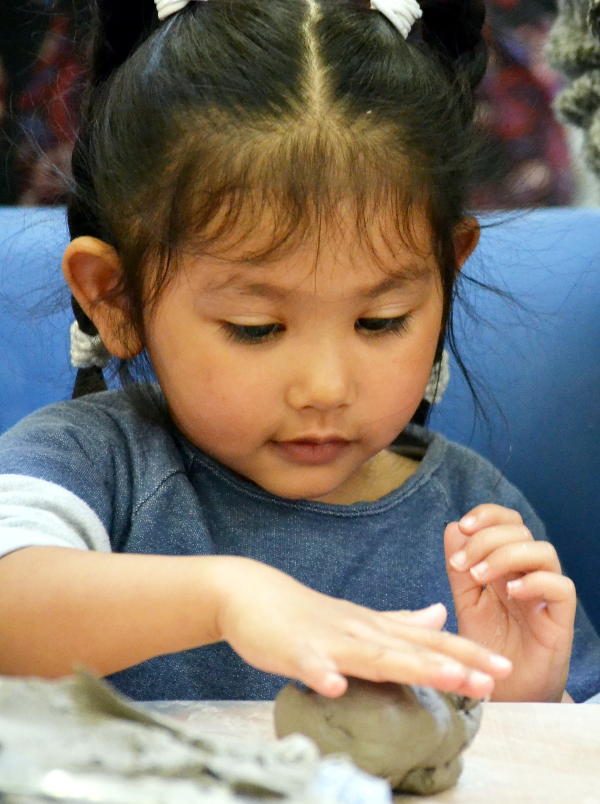 All ages; second Saturday in the month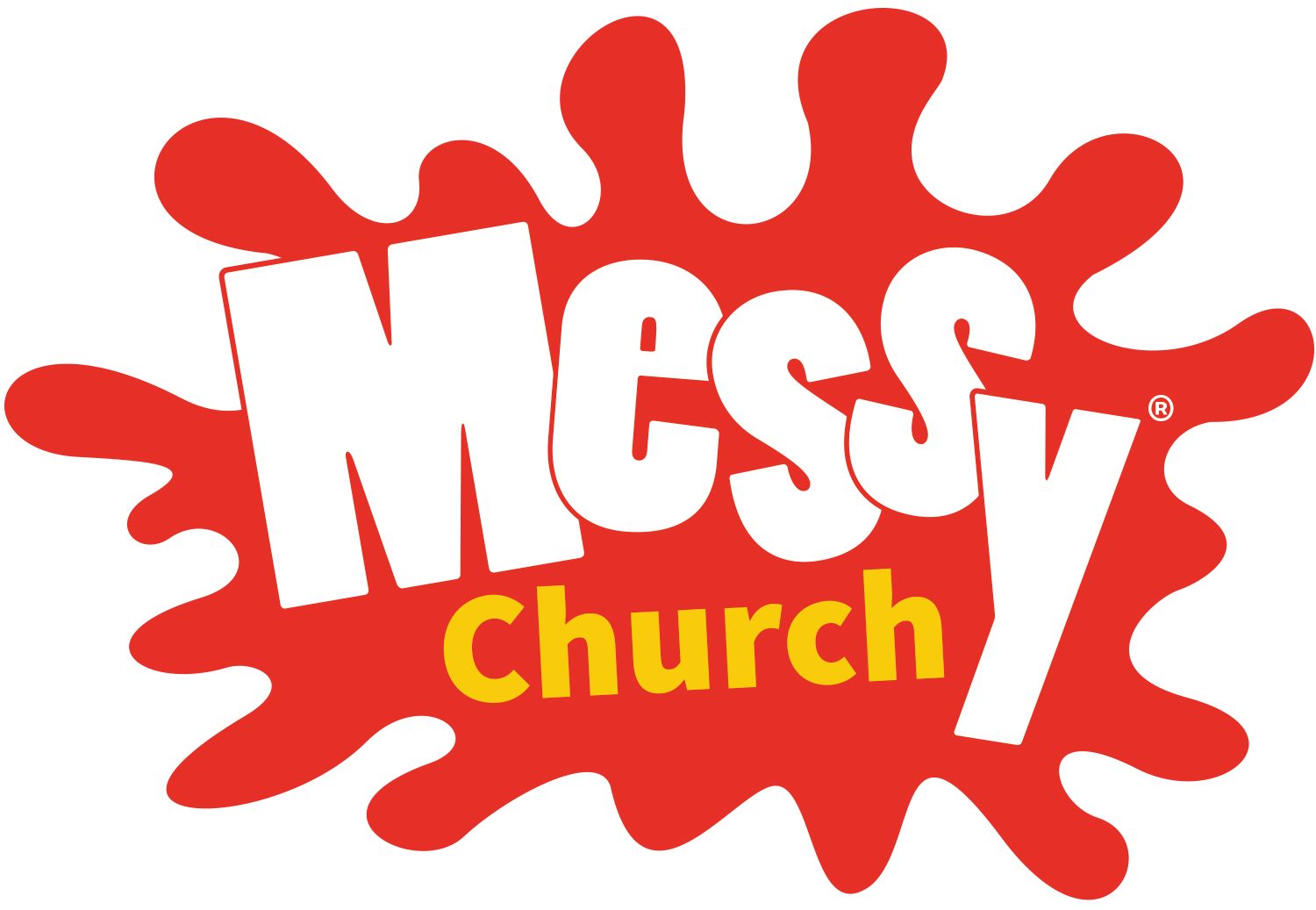 A different way of doing church: each month we explore a theme using craft activities and a time of celebration, followed by a meal.
More details...
Praying together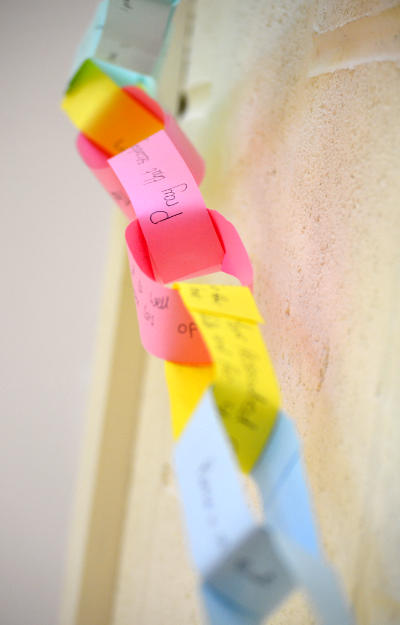 "One of the many things I've noticed about Christ Church is what a prayerful church it is and how people genuinely want to seek God's will"
The Quiet Room at the back of the building is set aside for personal prayer and reflection. It's available for anyone to use whenever the building is open.
Prayer is at the centre of everything we do: in services, home groups and informal events, we set aside time to pray together.
Details of prayer events are published on the notice sheet and on this website. Some regular events are listed below.
Every Sunday morning, 9.45-10.05 am, to pray especially for the day's services
Last Saturday of every month, 7.30-8.15 am, to pray for the life and work of Christ Church
First Sunday of every other month, 9.00 am: Mission prayer meeting
Every Monday evening, 6.00-6.30 pm: Prayer for our country
Several times a year: Prayer evening, 8.00-9.30 pm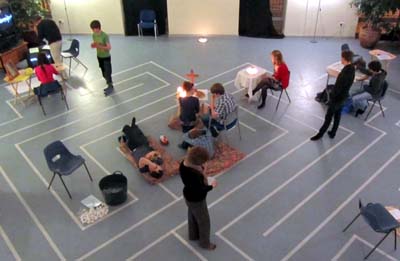 Baptism and Confirmation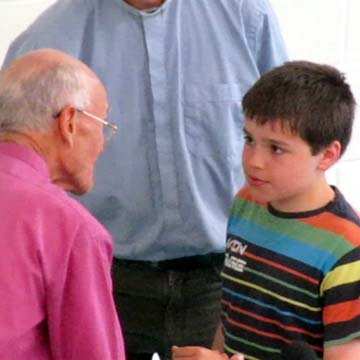 From time to time members of Christ Church express new-found faith through baptism, and ongoing commitment through confirmation. Wherever possible (older children, teenagers and adults) baptism is performed by immersion, using a large inflatable pool.
There's some information about our policy on baptism of children and infants on our Children page.