Not for sale: Stop the Traffik
The Christ Church youth groups held a special 24 hour event in support of the Stop the Traffik campaign against human trafficking. They were sponsored to ride two exercise bikes throughout all 24 hours.
Adult members of the church were invited to breakfast to learn about the issue - and make a donation.
The event raised over £600 and helped to made everyone involved more aware of the awful reality of human trafficking.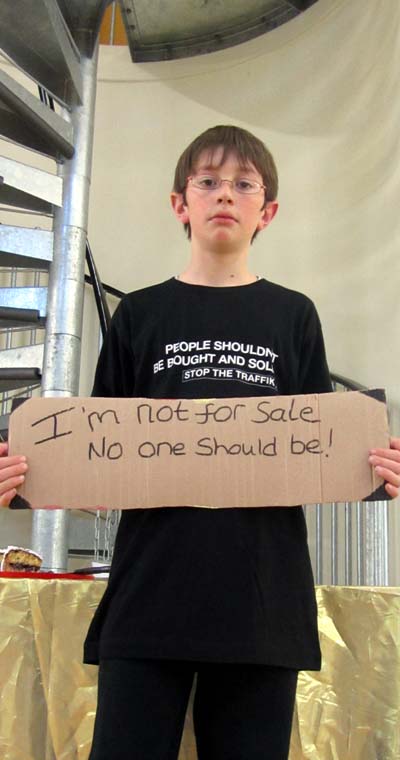 "It's happening in the city I live in and in cities all around the world"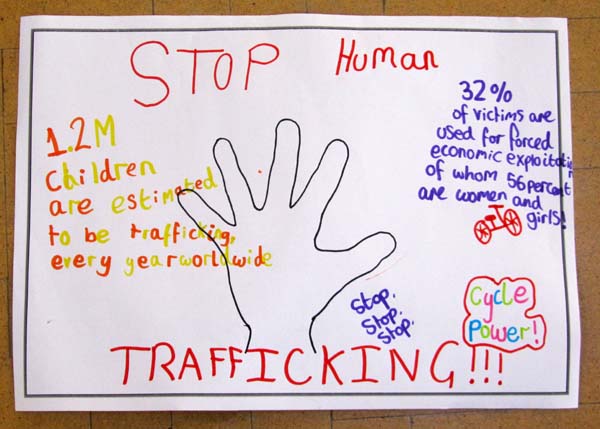 "It seems to be in all countries all around the world, and younger and younger people are being taken"
The awful truth
During the evening of the 24-hour event, the older group heard from someone who is directly involved in trying to rescue young women who are brought from Eastern Europe and trapped in the sex trade. With the help of a hard-hitting video, she described how these women are lured to the West with the promise of a better life, or simply kidnapped.
It's not just an issue for women: what about the men who use their services? The stories she told left everyone in stunned silence.
"The woman who spoke to us was really inspiring. It was quite shocking, but it got us all thinking"
"We heard the story of a woman taken as a 14-year old - she ended up in prison, feeling dead and worthless"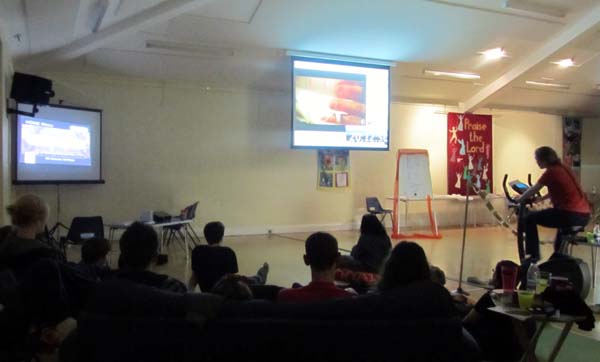 "What was most shocking is that most people end up being sold by people they know and trust"
"We're looking for Ellen Eagling"
When two large policemen called late one night just as the Reloaded group was finishing, our youth worker was naturally a little concerned. It turned out that they had come to support the Stop The Traffik event and wanted to know how they could help with our enquiries.
Police Officer Scott returned during the event and described to the younger group how the police deal with suspected cases of trafficking. The victims are usually young, female and afraid, and might speak almost any language. Their "employers" may react with violence and have to be forcibly restrained.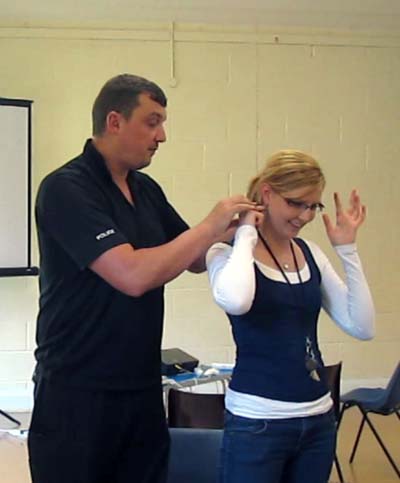 Photo diary: 24 hours