In 2009 the route of the Birmingham Half-Marathon, as the race was then called, came along Pershore Road for the first time. We offered refreshments - and shelter from the rain - to spectators gathered on our front steps and along the pavement.
This effort was expanded the following year, with live music and refreshments outside our own building and at another point further along Pershore Road. We had more entrants in the race too - doubling from 5 to 10 - as some of us who watched the previous year decided to get into training and have a go.
We had even more competitors in 2011, despite losses through injury. The date of the race coincided with another major sporting event, the Rugby World Cup Final, which we showed on the giant screens in our main hall.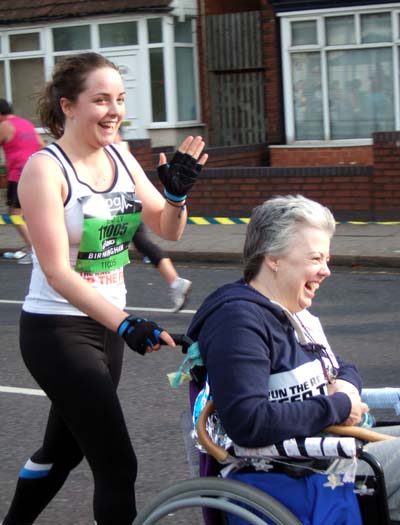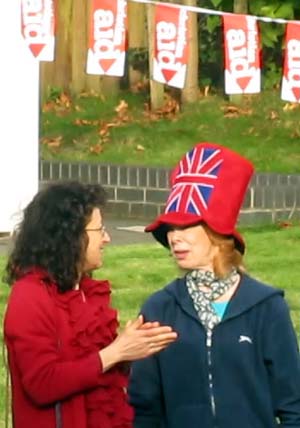 "To be with 15,000 runners all doing something for others, and hearing the generous cheers of all the onlookers, was heart­warming, especially the wall of cheers as I ran past Christ Church!"
First time runner David
Many of our runners took a rest in 2012 and we only had 5 entrants in the race. Conversely, we expanded our support operation to provide refreshments and live bands at 3 points along Pershore Road - outside the Selly Park Tavern and Fitness First as well as at our own building.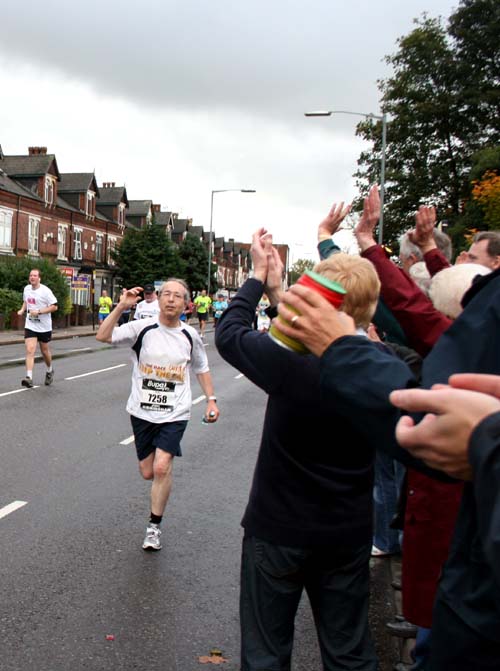 The section of the course through Selly Park was modified in 2013 and many of our supporters now place themselves at the bottom of Selly Park Road to greet runners on the outward leg. They then come back to our building to give the runners a second cheer as they return along Pershore Road.
"It's one of those rare occasions when complete strangers can talk to one another in the street"
Each year Christ Church joins with other churches along the route to support the event under the banner Run the race, keep the faith. Many churches will have bands playing outside to entertain the spectators, encourage the runners and add to the atmosphere. This promotional video explains more of what it's all about.