The facilities of the building
The building was designed to be multi-purpose, with the needs of Christ Church, the Scouts and Guides and the wider community in mind. It contains two halls and several smaller rooms, laid out in a way which makes it possible to host two or more events at the same time. All public spaces are fully accessible to wheelchair users.
All the meeting rooms have full height, double glazed windows. The building has been constructed to a very high level of insulation and is fitted with a state of the art heating system.
A quick tour
There's a more extensive photo tour available here.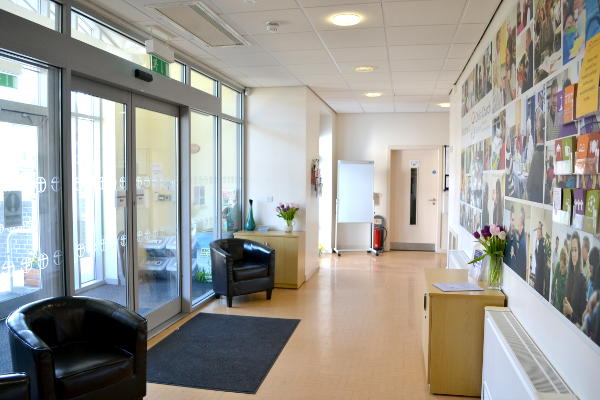 The entrance hall is at the top of the steps leading off Pershore Road. It can also be accessed by a ramp (suitable for wheelchairs). From here, one set of doors lead to the main hall and another to the smaller hall.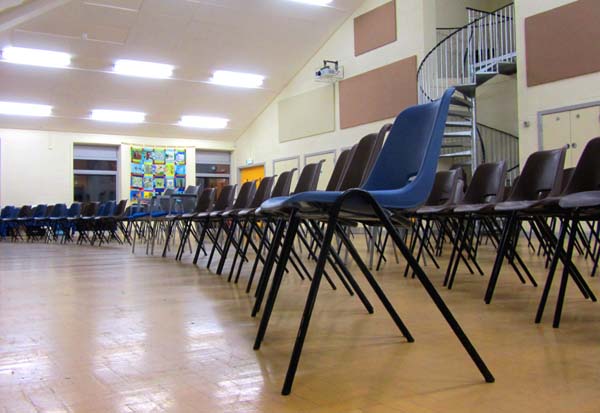 The main hall is the venue for Sunday services. It has no fixed furnishings - not even radiators, thanks to the underfloor heating - leaving the floor space completely clear.
Size: 19 x 12 metres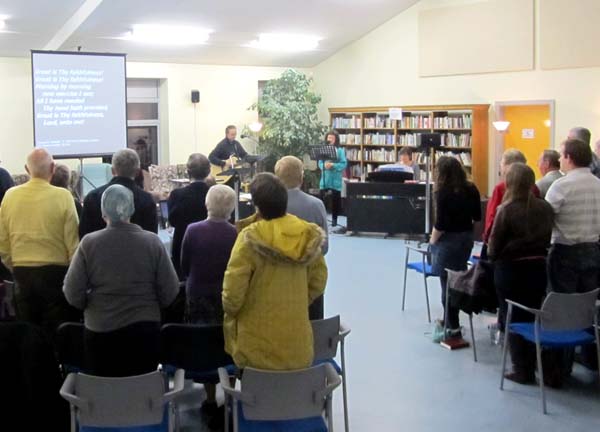 The smaller hall is used for evening services and many other events. It has three side rooms leading off it.
Size: 12 x 12 metres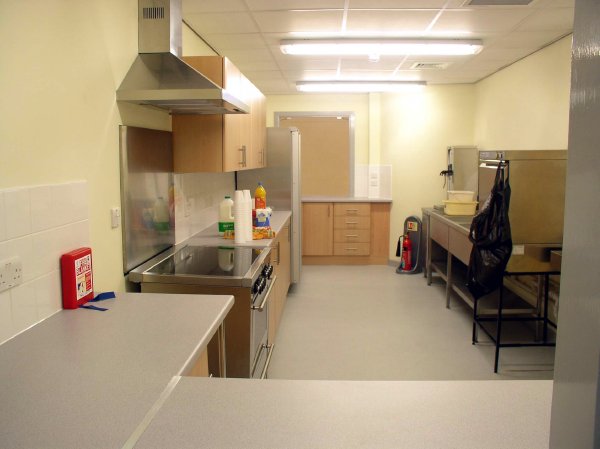 In between the two halls, and accessible from both, are the kitchen and toilets (including disabled toilet). The kitchen has a serving hatch at each end.
The fourth meeting room is located at the rear of the building, and is accessible from either hall. It also contains the rear entrance to the building.
The upper floor is currently used for storage. It is reached by two spiral staircases, one leading up from each hall.