Lunch Club: New leaders, same care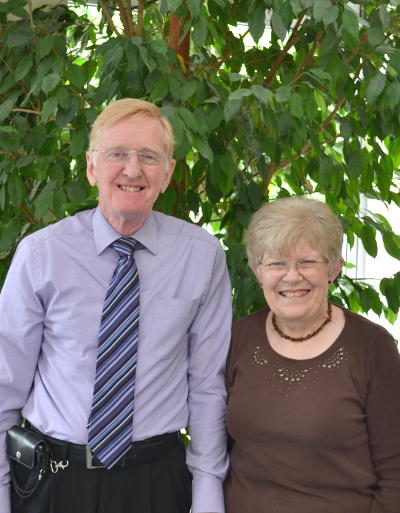 The Christ Church Lunch Club has a long tradition of providing friendship, community and a high-quality meal for a group of over 20 older people each week. Some 2 years after joining the team of helpers, Phil and Beryl Ennis took on the responsibility of leadership.
Find out more on our Lunch Club page.
Recycling point
Some small domestic items that are not covered by the City Council's recycling scheme can be placed in bins in our entrance hall:
Batteries - household types (not chargers or car batteries)
Mobile phones and chargers - please remove SIM cards and any PIN codes
Low energy light bulbs (compact fluorescent)
Spectacles
There are leaflets nearby which give further details of what we can accept, and advice on where to recycle items that we can't currently accept.
We are no longer collecting printer ink cartridges, nor aluminium foil which is now covered by the City Council's kerbside recycling scheme.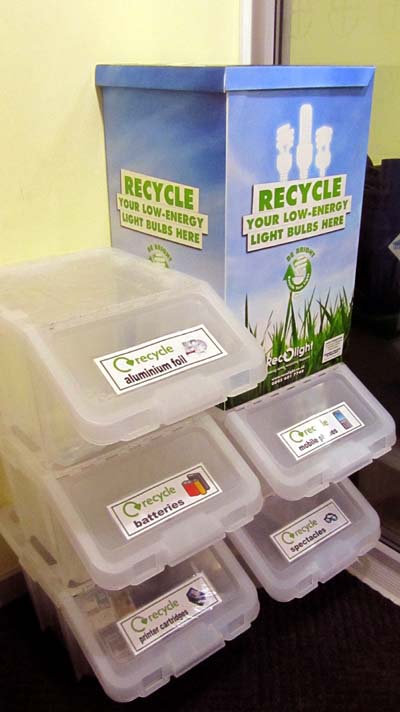 Daisy's century celebration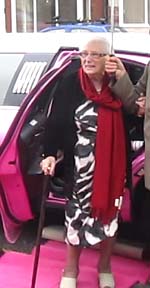 Daisy died peacefully at her home early in 2015. We continue to give thanks for her long life, fully lived.
Daisy Glenn's 100th birthday was celebrated with a huge party at Christ Church for family, friends and church members. The guest list also included our MP, councillors and other community representatives, reflecting the active rôle she and her daughter Jeanne have played over many years.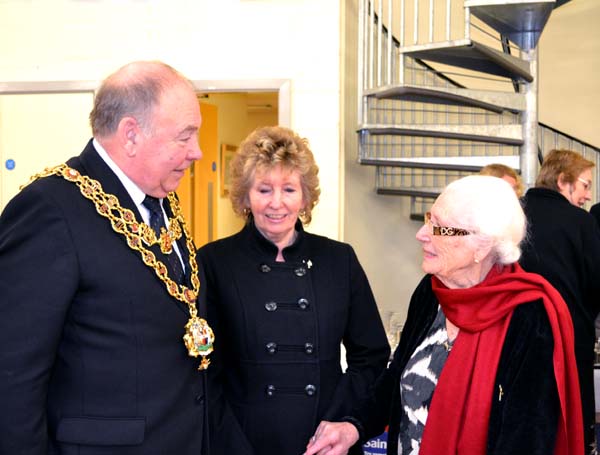 Eco-Congregation award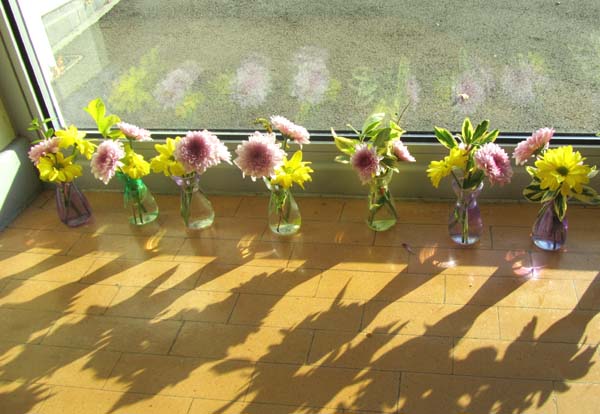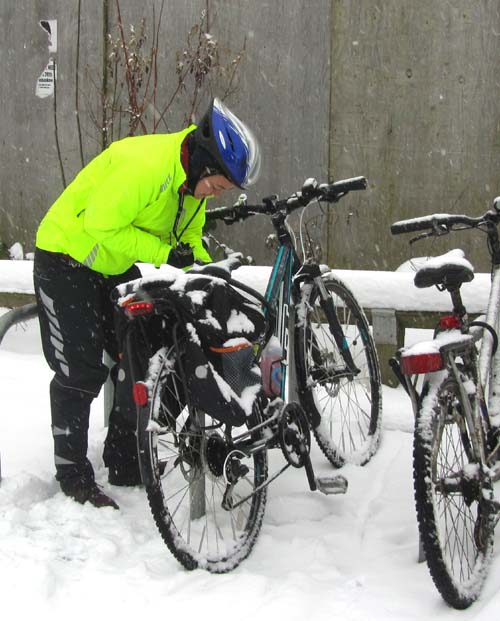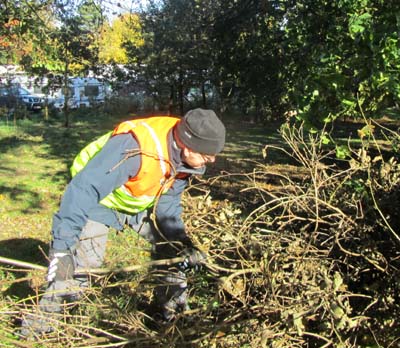 It was a great encouragement to receive an Eco-Congregation Award following an independent assessment early in 2012. Some of the initiatives that made this possible were cycle training provided for us by Birmingham Bike Foundry, a litter pick and the recycling boxes in our entrance hall. We're also helped by the fact that our building was constructed with high levels of insulation, making it very energy efficient.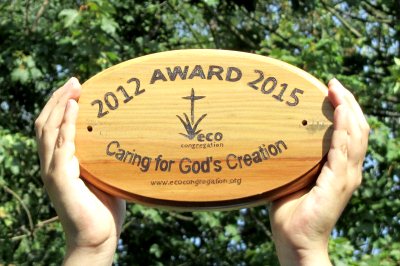 We always have more to learn, and the group that went along to help with environmental work in Cannon Hill Park were guided by Park Rangers Alan and Jan as they spent a morning tree lifting - that's cutting back lower branches to promote growth higher up - and dead hedging, a traditional way of packing deadwood to form a natural barrier and create a habitat for wildlife.
We continue to look for ways of improving the local environment and to be more aware of the need to care for God's creation.
Brown Rice Day
After a morning service we exchanged our normal Sunday lunch for the staple diet of much of the world's population: bowls of brown rice, served by young people in Christ Church. Over £450 was raised for Compassion UK's campaign against extreme poverty.
The event was a follow-up to a recent All Age service which focused on bringing freedom to people trapped in poverty.
"People commented on how nice it was to chat and spend time together as well as supporting a great cause"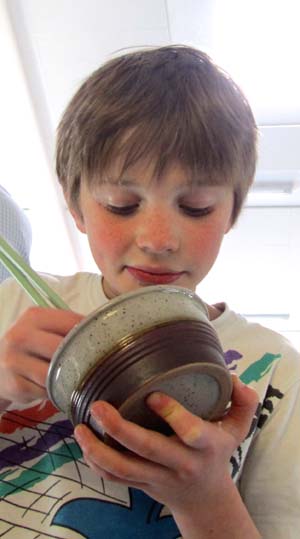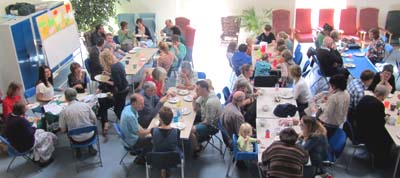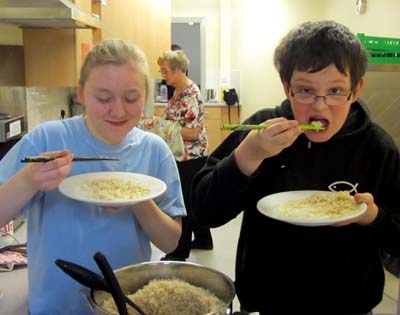 Celebrate!
Our giant screens and other facilities enable us to put on parties for major national celebrations such as the Royal Wedding and the Diamond Jubilee. It's been a special privilege to welcome guests from other countries to join in with these events.
We also use our multimedia facilities to show big sporting events such as World Cup matches. We can provide the venue and good company, but sorry, we can't guarantee the result of the match.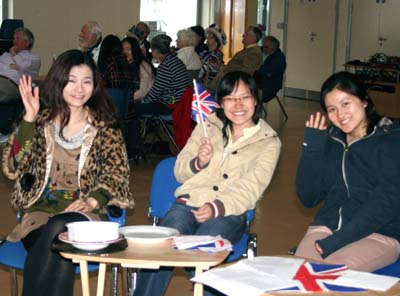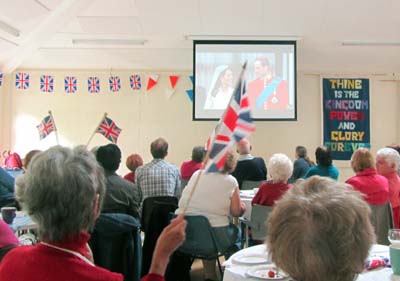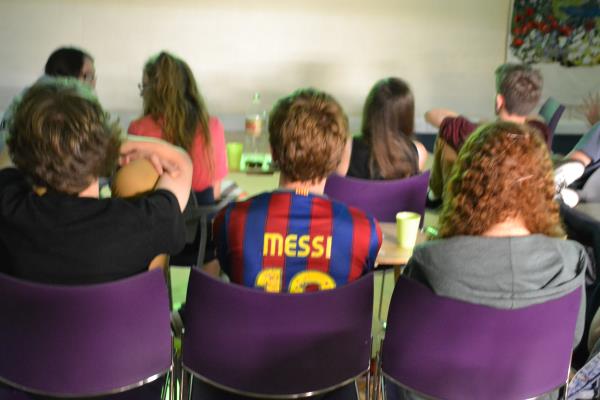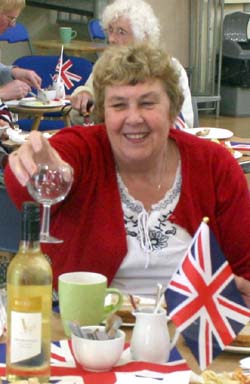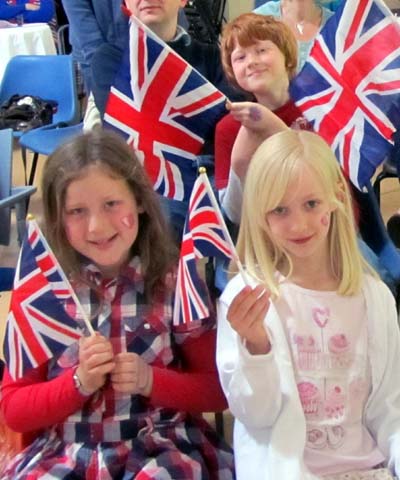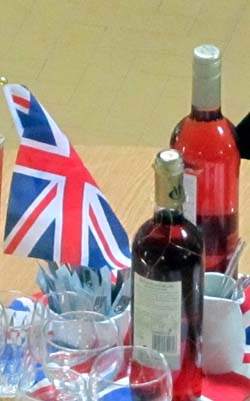 Coffee Morning: Heather takes a break
Update:
Coffee Morning is now called
Coffee Mates
and continues to be a popular meeting place for church members as well as groups and individuals from the community.
The last Coffee Morning before Easter 2012 was an opportunity to say thank you to Heather as she retired from helping with this event.
Heather's creative skills are displayed in the quality of her cakes - which have been described as "legendary" - but she also does a lot of writing and painting. "I'm working on a novel," she explained, "and I need more time for the research".