Morning service
Our main weekly celebration is intended for families and individuals across the whole age range.
Children and young people (up to age 14) normally leave the main service after a quarter of an hour or so to join their own groups. Children of visitors are welcome to join in with these activities.
Adults stay in the main hall for the whole service. This will include praise (especially through music), a Bible reading, a talk (sermon), prayer, and maybe much more. Somehow no two services are ever the same.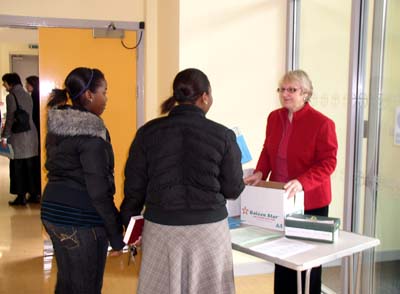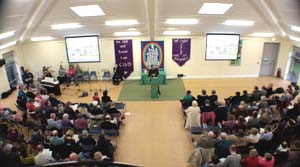 All Age and All In services
On one Sunday each month (usually the first Sunday) the activities are planned to be particularly accessible to people of all ages. Adults and children join in worship together.
The All In service is built around the idea that people respond to themes in different ways. Some of us like to talk, some prefer a creative activity, some like to move around, and so on. For part of the service we move into different zones according to personal preference, not age. There's a report on our first All In service here.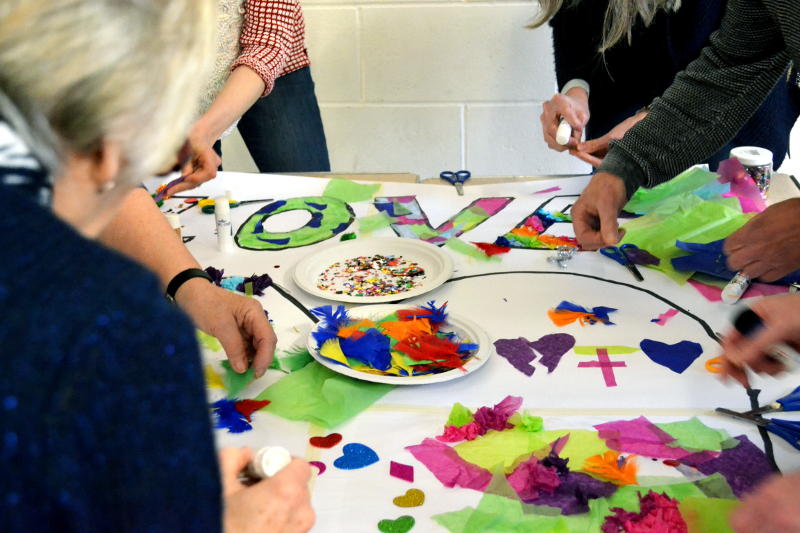 Evening service
Evening services are held in the more intimate surroundings of the smaller hall, which makes for a more reflective atmosphere than is possible in the morning (the absence of children may help too!). We use a range of service formats, recognising that people have different ways of responding to God.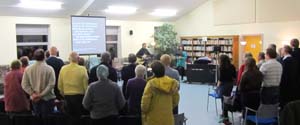 Café Church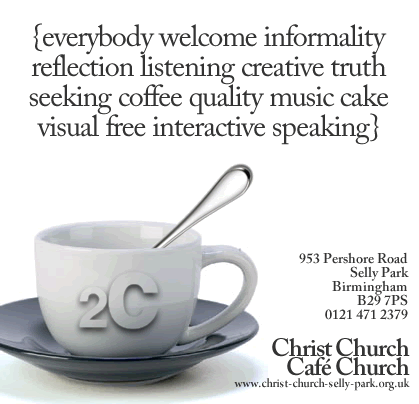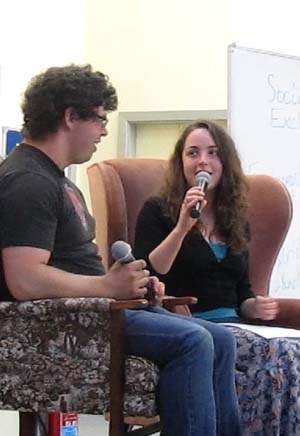 For some topics, such as disability, church members are able to speak from personal experience. Sometimes we invite outside experts: our former MP, Lynne Jones, helped us to think about honesty in politics when the expenses scandal broke.
Putting it online
For a discussion on social media and identity we decided to "broadcast" the event on Twitter. There's a log of all the messages here.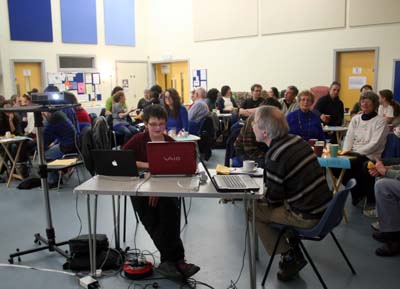 Talk leads to action...
A Café Church session on
climate change
led to the setting up of our
recycling point
, a community litter pick and our
promotion of cycling
. Since a more recent session on
dementia
we've started running short monthly services in Neville Williams House, which provides care for people with dementia.