A flight from Nairobi and a long road trip led to the village and the primary school which the Youth Encounter team had visited last year. The children were so excited to receive another visit that they came in on a Saturday to welcome the family.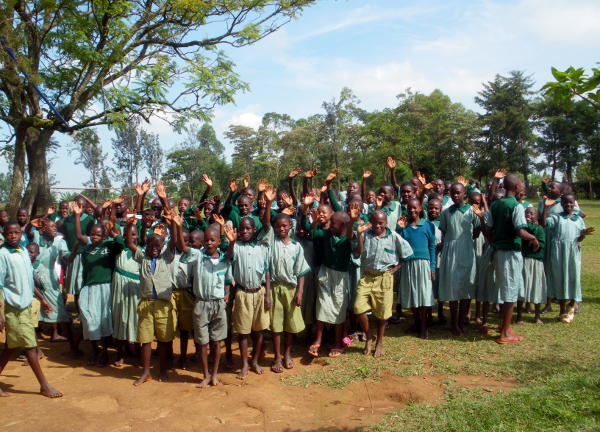 The family had brought with them two sets of football kit donated by a local company. Soon a football match was under way, with the whole school as enthusiastic supporters.
"We found the visit stirred up various emotions and questions. There was much poverty, no shoes, torn uniforms, no water etc but as we visited the classrooms and watched the football there was much joy too."