Six local churches have joined together with award-winning national charity Christians Against Poverty to offer advice and support to people in South Birmingham who are struggling with unmanageable debt. Our Debt Advice Centre launched in April 2015. Centre Manager Judy Ward is building a team of volunteer helpers from each of the partner churches.
My story: Judy Ward
"God has given me a heart for people in debt and I have supported the process of our group of churches working together to open a CAP Debt Advice Centre ever since it started. It just never crossed my mind that I would be the right person to run it!"
"I had been working for Birmingham Adult Education Service for 21 years and was thinking about a change but wasn't sure about the way forward. When the post of CAP Centre Manager was advertised I thought that I had some of the qualities needed. The friends I spoke to were very encouraging and so I decided to apply. I really wanted to be free to share God's love with people, and to support and care for them during a really hard time."
"I first came to a genuine faith in Christ as a student and grew a lot at first. More recently I found myself in something of a wilderness until I came to a Good Friday service 6 years ago. I was overcome by God's presence and am still learning to recognise and receive God's love."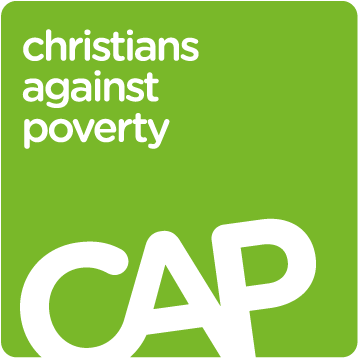 About CAP
Christians Against Poverty is an award winning charity dedicated to lifting people out of debt and poverty through free debt counselling, job clubs and money education.
We learned a lot more about CAP and the hope that it offers when Regional Manager David Parkinson visited Christ Church. You can hear what he said via our sermons page.
By working with CAP we can bring hope and a solution to anyone suffering from the impact of debt. We help anyone regardless of their faith, beliefs or background and whatever the level of debt they are trying to manage.
"This Centre is an opportunity to show God's love to the community in ways that people can see and experience. It belongs to all six churches and I want this to be an adventure for us all"
Serving together
Christ Church is working alongside five other churches to run the Debt Advice Centre. All are equal partners in the project and members of each church are encouraged to support it.
It's all too easy to fall into debt…
People get into debt for all sorts of reasons, some of which are completely out of their control. When someone loses their job without finding another quickly, when the main bill payer in a partnership dies, when benefits are not paid on time or the wrong amount is paid, the result can be missed payments leading to a rapid spiralling of debt.
People in this situation end up feeling trapped under the weight of a huge financial and emotional burden. It's at this point that CAP's network of Debt Advice Centres can help.
How the Centre works
Clients make initial contact via Christians Against Poverty who then refer them to a local centre such as ours depending on where they live.
Judy and another volunteer will then visit the client and find out the details of their situation. All the financial management is performed by CAP, with Judy acting as a personal link with the client. The aim is to set a budget which will give the client and their family enough to live on while enabling them to clear their debts.
The partner churches have a role in providing emotional and, where possible, practical support. Being trapped in debt is a traumatic experience for individuals and families and if Christians can't offer hope, who can?
How we can help…
Every member of the partner churches is involved in the project simply by being part of a welcoming church community.
There are specific additional needs which include:
Being part of a prayer team which will support Judy, the Debt Advice Centre and the clients
Offering practical support in the running of the Centre, such as accompanying Judy on client visits
Showing care and love to clients by befriending them and helping to meet everyday needs
Building the team
Over 40 people from all the partner churches came to an introductory session aimed at explaining the needs and inviting everyone to commit to the project in specific ways.
Launching the Centre
Leaders and members of the partner churches met together at a special event to launch the new CAP Debt Advice Centre. There was a great sense of unity as we prayed together for our city and committed ourselves to serving God through the Centre.