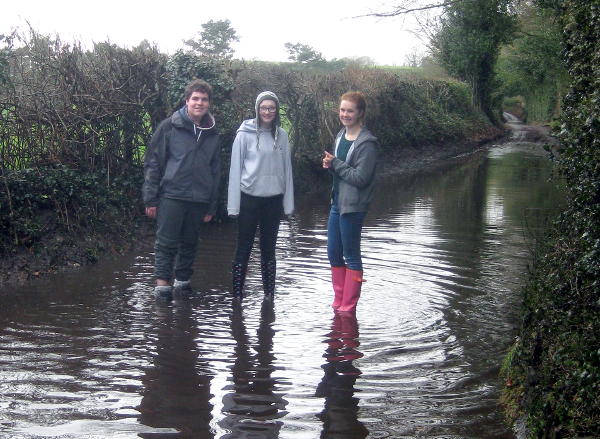 Do you remember February – the month when it hardly stopped raining? Youth worker Ellen Dann reports on a weekend which was memorable for the right reasons – once the members of our older youth group had found a way round flooded roads.
This year we went to Blackwell Adventure for our annual Reloaded Residential (14 to 18 year olds). We stayed in the old manor house, which had plenty of room for our Bible study sessions on the Beatitudes. We looked at Jesus' powerful words from the Sermon on the Mount and began to understand the sort of Kingdom that he came to proclaim; a Kingdom that wasn't just for the powerful and the religious but for the poor, meek and merciful. We looked at the Beatitudes from Matthew 5 using lots of different creative activities and we finished with a time of prayer.
Cath and Andy provided amazing meals en masse again! They worked so hard! We enjoyed warm food in between our outdoor activities, which included team building games, crate stacking and wall climbing! It was great to work together on these activities as a youth group. It helped to build on the friendships of those who have attended the group for a long time and those who have joined us more recently.
There were twenty young people so it was a real blessing to have Matt, Ceri and Colin to help lead the residential. We were able to do all of the sessions and activities in two groups which wouldn't have been possible without so many willing and capable leaders giving up their time.
Parents had to brave the wet conditions to get their young people to Blackwell and back again. A very flooded road caused us to detour around small country roads to find a way into the Centre.
We would just like to thank everyone for your prayers and support. It was a really special time away and we feel very blessed to have been able to do it.
Find out more about youth activities on our youth page.