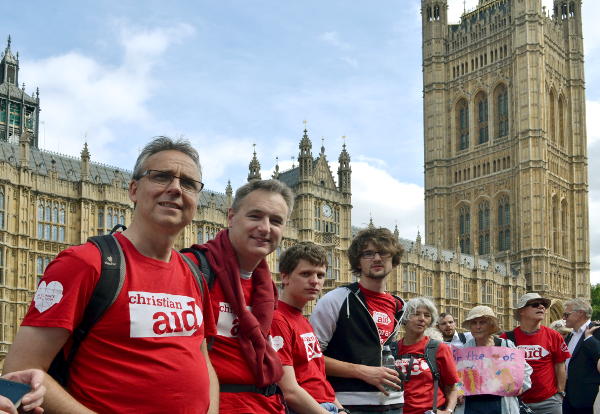 What are the things we value that are threatened by climate change? In an All Age service we expressed our concerns in words and pictures. Later in the month a group of Christ Church members took the message to Parliament as we joined in a national day of action.
For the love of…
Here are some of the messages we took from Christ Church to Parliament: first hung up inside the coach on our journey, then displayed along the River Thames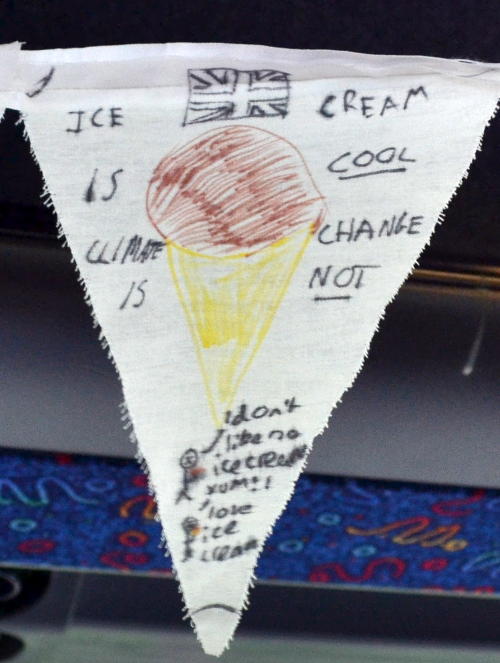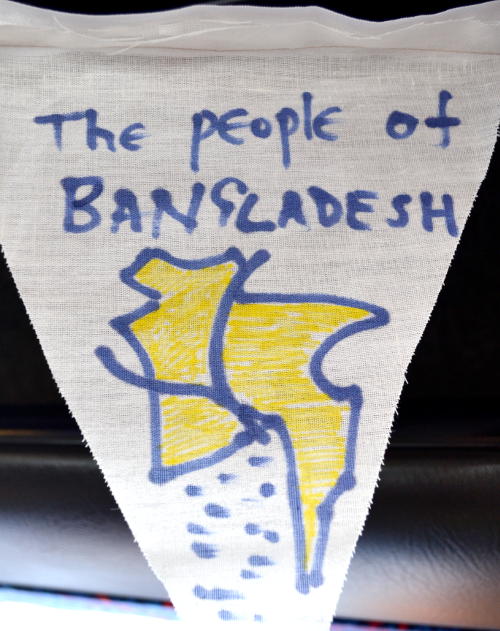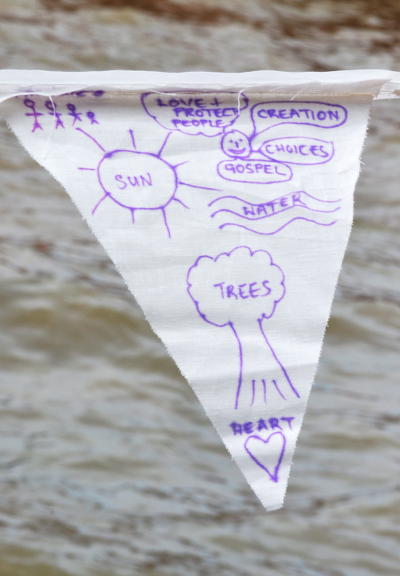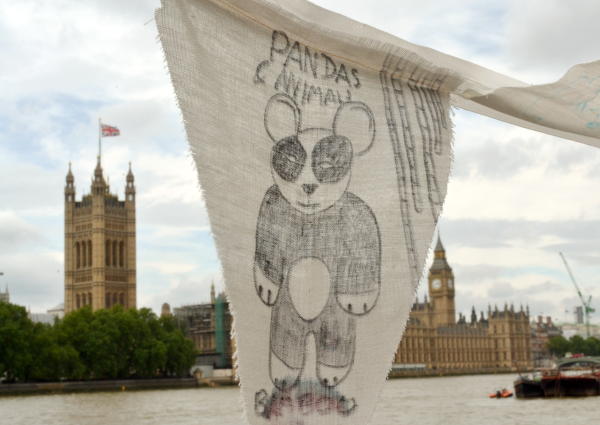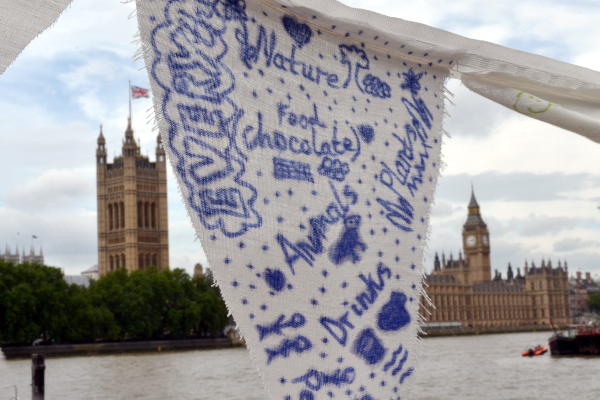 Thanks!
We're especially grateful to:
Steve McCabe MP for the time he gave us, and his Parliamentary staff for their help in setting up the meeting
Christian Aid for welcoming us as members of their regional and national campaign
The event organisers who worked so hard to ensure that everything ran as smoothly as possible on the day
In more detail…
There's a full report on the day of action on the Climate Coalition website.
Find out more about our community links on our Community Action page.
We all agreed that it was worth the wait. While dozens of MP's met with their constituents outside the Houses of Parliament, a group from Christ Church along with other Selly Oak residents was gently shepherded past the building where our MP, Steve McCabe, was taking part in a debate in the House of Commons. When he was able to join us, we spent over half an hour engaged in lively discussion about climate change and how to avert it.
Steve McCabe has a good understanding of the issues and is convinced of the need to reduce greenhouse gas emissions while also, as an elected politician, recognising the need to obtain public support for any measures taken. We had a lot of concerns and questions: why was there so little coverage of these issues in the recent General Election campaign? Will they feature in the current Labour Party leadership election? How can investment in renewable energy best be promoted? Is fracking for gas a safe and economic way of reducing the burning of coal, or is it a dangerous diversion? Does nuclear power have a role? There was a diversity of views within the group on the means, but agreement on the goal of preventing climate change for the sake of the things we value and especially for the world's poorest.
Regardless of which party is in government, all MP's have access to ministers to ask questions and apply pressure on behalf of their constituents, and Steve undertook to do this. A specific point raised was a campaign to persuade universities to disinvest from companies dealing with fossil fuels, and Steve told us that he would be meeting with the Vice-Chancellor of the University of Birmingham shortly and would raise this with him.
The long road to Parliament
The day had started early in the morning when we boarded the Christian Aid coach in central Birmingham. The journey took four hours but we arrived at Westminster in time to join with hundreds of campaigners from across the country in an ecumenical service. Especially memorable was a description from a development charity worker in Niger of the damage climate change was doing to food production: a reminder that it is the world's poorest who are the most vulnerable to the consequences of our actions.
From there we headed out to join thousands more who were taking part in the event. We crossed Lambeth Bridge to find our allotted place and set up temporary camp with others from the West Midlands region. We had brought with us the cloth triangles which had been decorated in the All Age service a few days earlier and which were now been tied together on a long string. The things we care about that are threatened by climate change were put up on display, hanging from lampposts conveniently spaced out along the Thames facing the Houses of Parliament.
We had an hour or so to eat our lunch and mingle with other campaigners before the word came to move back on to the bridge. Many MP's were coming out to hold open-air meetings with their constituents. The event marshals were in touch with Steve McCabe's office and they assured us that a meeting would be arranged soon. Meanwhile we discussed the points we wanted to make to our MP.
After a while parliamentary assistant Sergio came out to meet the Selly Oak contingent. He led us towards the Houses of Parliament where crowds of tourists were queuing to visit the building. As he received further instructions we moved on to Parliament Square where we continued our discussions while the House of Commons debate proceeded. The day was sunny and warm and no-one minded the wait.
Comparing notes afterwards with campaigners from other constituencies, we felt that our meeting had been more constructive than many others that took place on the day. Our main aim had been to put the issue of climate change at the top of the agenda and we felt privileged to be among the thousands who were doing just that.