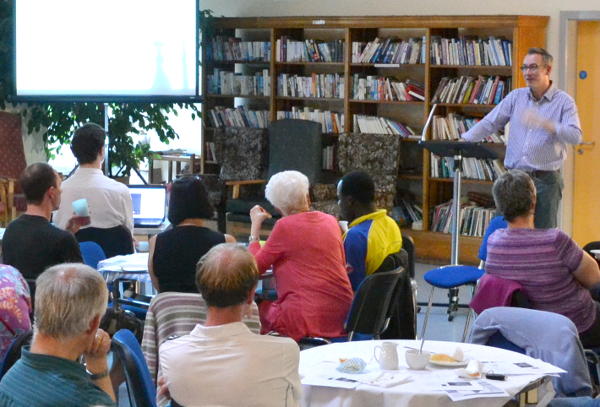 Here in multicultural Birmingham many of us live or work alongside Muslims, but never get beyond a superficial friendship and find it difficult to talk about our faith. How can we overcome these barriers? We welcomed Richard Sudworth, minister at Christ Church, Sparkbrook, to lead our discussion at Cafe Church.
Richard challenged us to tackle some fundamental questions. Do Muslims and Christians believe in the same God? Are our spiritual experiences comparable? Can we benefit from the insights and example of "the other side"? Richard reminded us of the parable of the Good Samaritan in which a follower of a false religion (as viewed by the Jews) is portrayed by Jesus as showing more compassion than supposedly religious Jews.
We also talked about some of the pressure points – political, social and religious – that make relations difficult.
Richard encouraged us to go beyond just being acquaintances: to share hospitality, ask questions and be genuine in our dialogue.