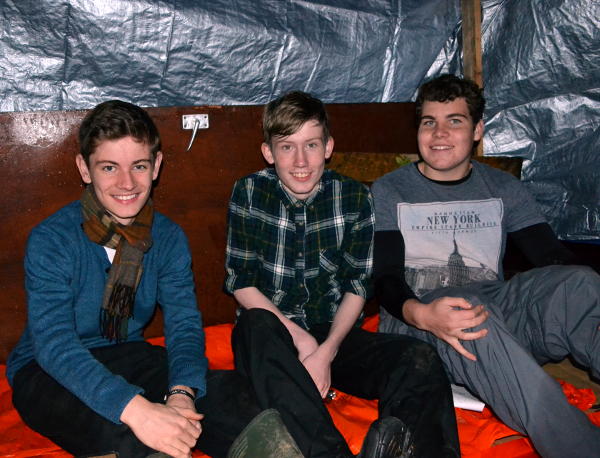 Young people spent a night and a day living in temporary shelters to learn about the experience of a billion of the world's population.
Many of the world's poorest people live in temporary shelters on land they don't own, with little access to clean water and an uncertain supply of food. Slum Survivor aims to give some idea of what it is like to live in these conditions.
Our car park was turned into a shanty town as young people and leaders lived in shelters made of wooden pallets, plastic sheeting and cardboard and were exposed to the hazards of urban poverty through a series of games and challenges.
Dangerous dilemma
When a stranger turns up and offers places for young people at an agricultural college, it sounds like a good deal… until someone else comes along, hands out chocolate and offers the opportunity to work in the houses of rich Westerners, with good pay and accommodation. Let's debate this… who should we trust?
Money and water challenges